Charlotte Hornets guard Treveon Graham is set to miss about two weeks after straining his left hamstring while running in practice. When asked about Graham, head coach Steve Clifford didn't seem to be concerned.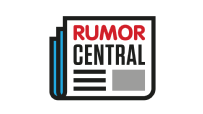 "He's in great shape, super smart, been here all summer, played summer league," Clifford told The Charlotte Observer. "He knows what he's doing and is absolutely a mistake-free player. You don't want anybody to miss time, but when he comes back you can throw him right back in there."
Graham, undrafted out of Virginia Commonwealth in 2015, has a contract that doesn't offer any salary protection for the season. Graham will provide depth at small forward off the bench for Clifford in his second season with the Hornets.
Graham played in 27 games in 2016-17 and averaged 2.1 points.
-- Nick Silva