Portland Trail Blazers head coach Terry Stotts knows Damian Lillard and CJ McCollum will start in the backcourt, with Jusuf Nurkic at center, when the regular season tips off. Heading into the preseason, Stotts is still determining who will be his starting forwards.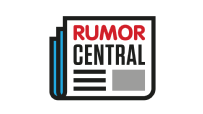 "We have a lot of very good players at that position -- a lot of them have similar skillsets," Stotts told NBC Sports Northwest. "So, seeing which ones complement each other. I like the versatility of those guys and the different combinations, so it's going to be interesting over the preseason games to see how they play with each other."
When the final decision is made, Stotts may decide to run with Maurice Harkless and Al-Farouq Aminu. Harkless started 69 games in 2016-17 and Aminu 25.
"Playing Mo and Chief together has been good in the past. The last two years that has been a good combination," Stotts said. "So we will take that into account."
The group competing for the forward positions right now include Harkless, Aminu, Evan Turner, Ed Davis and Meyers Leonard.
-- Nick Silva