The Denver Nuggets have been without forward Juan Hernangomez for the past six games as he recovers from mononucleosis. Nuggets coach Michael Malone updated his status Wednesday, saying Hernangomez is "another couple weeks" away from being cleared by the Nuggets' medical staff.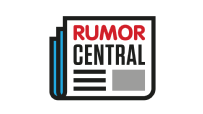 "I know it's killing him not to be able to play right now," Malone told The Denver Post. "But [the doctors] want to be really careful and make sure when he's cleared to play, he's good to go."
Hernangomez may need at least another four weeks to recover from the illness before he can rejoin the active roster. Whenever he is cleared to play, the 22-year-old will provide depth at the power forward and center positions off the bench.
Hernangomez has played in two games this season for a total of 13 minutes.
-- Nick Silva