The San Francisco 49ers' sixth straight loss reaffirmed that this team needs serious rebuilding, which often means selling off productive veterans whose prime will be long gone by the time construction is complete.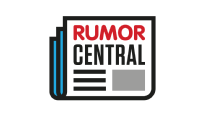 Does that mean left tackle Joe Staley, the 49ers' 2007 first-round pick and longest tenured player, will be shipped off before the Nov. 1 trade deadline?
Pro Football Talk's Mike Florio reports that Staley "could be had in a trade," adding that the team is "angling for a first-round pick from a contender," a pick that would likely fall in the 20s or lower.
However, that doesn't mean a trade is imminent by any means. Sources had indicated to ESPN that the Niners have no interest in trading Staley, though for a first-round pick, anything is possible.
Such a bounty for the 32-year-old left tackle might be hard to come by. Florio also reports that Cleveland Browns left tackle Joe Thomas is available for a second-round pick, which would likely be a more appealing option to any potential suitors than dealing a first-rounder for Staley.
Thomas is only three months younger than Staley, but he remains the more productive player, with first-team All-Pro selections in each of the past three seasons. Though Staley is a five-time Pro Bowler, he's never been named first-team All-Pro. Staley's base salary for 2016 is significantly lower than Thomas' ($5.4 million to $8.3 million), but their 2017 salaries are comparable ($8.25 million for Staley, $8.8 million for Thomas). Thomas' deal expires following the 2018 season, in which he's due $8.8 million, while Staley's deal runs through 2019, with salaries of $4.8 million in each of the final two years.
ESPN 49ers reporter Nick Wagoner's take: I don't get the impression the 49ers are actively shopping Staley, but they'd be willing to listen if they could miraculously get a first-round pick in return. They don't have much depth at tackle. If they traded Staley, they'd have to move left guard Zane Beadles to right tackle and move right tackle Trent Brown to the left. Following Anthony Davis' re-retirement, the only other tackle on the roster is rookie John Theus, who was a fifth-round pick and has been inactive every week so far this season.
-- David DeChant