Former New York Giants left tackle Will Beatty hasn't drawn much interest this offseason, but it appears his market is beginning to heat up.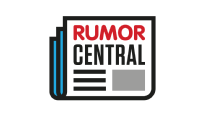 After being offered a contract by the Jacksonville Jaguars, Beatty will work out for the Carolina Panthers on Wednesday, according to Tom Rock of Newsday. Rock adds that the Philadelphia Eagles have been "keeping tabs" on Beatty as starting right tackle Lane Johnson faces a potential 10-game suspension.
Beatty was released in February after missing all of 2015 with a torn pectoral muscle, which he suffered while lifting weights last offseason. His surgeon, Dr. Frank Cordasco of the Hospital for Special Surgery in Manhattan, told Rock that Beatty "looks great," adding, "I fully expect him back and contributing on an offensive line."
The 31-year-old Beatty will "remain patient and continue to weigh his options," per Rock, with hopes of finding an opportunity to start somewhere.
That seems unlikely in Carolina, where left tackle Michael Oher was given a contract extension this offseason and Mike Remmers remains the starter at right tackle. The team also has second-year tackle Daryl Williams, a fourth-round pick in 2015.
The Jaguars also appear set at both tackle positions, with free-agent signee Kelvin Beachum locked in on the left side and 2015 addition Jermey Parnell manning the right.
Perhaps Beatty would entertain a move to guard if a team wanted him to, but his best chance to start at tackle might be in Philadelphia, assuming Johnson's suspension is upheld.