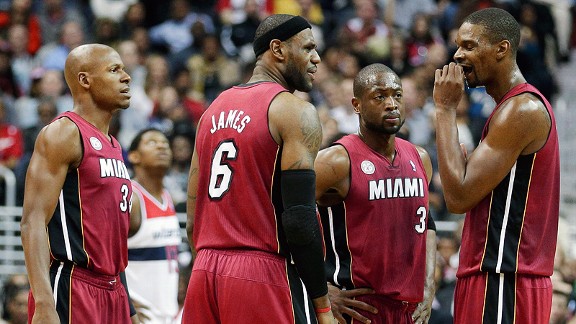 Rob Carr/Getty Images
After Monday's clinic, we go inside the numbers on Miami's exceptional ability to finish at the rim.
It was like a batter slapping a single in the bottom of the seventh to break up a pitcher's perfect game. Except no one really noticed.
In the third quarter of Miami's win over Atlanta on Monday, Chris Bosh caught a pass from LeBron James and soared toward the rim for a slam. Unfortunately, Josh Smith had other ideas. Rotating over, Smith leaped toward Bosh's outstretched arms and disrupted his momentum just enough to send the ball bouncing off the rim.
Bosh missed the dunk.
There's a reason why this particular shot was notable: That errant shot helped prevent the Heat from throwing a perfect game at the rim. It was one of only two shots at the rim the Heat missed all game. They shot an incredible 16-for-18 (88.9 percent) at the rim against Atlanta's front line.
How remarkable is that?
Consider the following: