At this point, it's the only question worth asking: Who will win Saturday night's middleweight world title rematch between Gennady Golovkin and Canelo Alvarez? Our experts make their picks.
---
Dan Rafael
ESPN.com
Golovkin by decision
I picked GGG by decision in the first fight, and he was robbed in that horrendous draw. No need to change picks. GGG, the superior fighter, by decision once again in another good fight.
---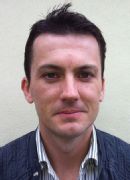 Nick Parkinson
ESPN UK
Golovkin by decision
Golovkin will be a little sharper and busier to win a narrow decision, becoming increasingly confident as the fight goes on.
---
Teddy Atlas
ESPN TV
Alvarez by decision
Golovkin got robbed in the first fight but has aged one more year, and Alvarez learned that he can handle this level, and performance-enhancing drugs aside, this time Canelo knows what he needs to be: the smaller but faster, smarter guy who wins a decision over a step-slower Golovkin.
---
Nigel Collins
ESPN.com
Alvarez by decision
Canelo's underrated boxing skills and body punching will be the difference in a far more entertaining fight than their first bout.
---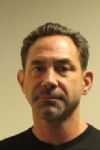 Mark Kriegel
ESPN TV
Alvarez by decision
Canelo should resist Abel Sanchez's goading to fight like some sort of Mexican stereotype. Doesn't work for him here. Sanchez, meanwhile, might want to remind his fighter to go to the body this time. That said, I'm going with the younger fighter, and the younger legs. One caveat: if Golovkin wins easy this time around, you have a pretty good idea. It wasn't the beef.
---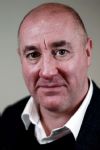 Steve Bunce
ESPN UK
Golovkin by decision
I backed Canelo in a tight, tactical fight last year. This year, I expect the same tight, tactical fight, but I'm going with GGG. It will be controversial again.
---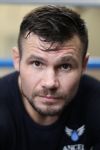 Martin Murray
Middleweight title contender/Lost to Golovkin in 2015
Golovkin by decision
I thought Golovkin was unlucky not to get it the first time around, I thought he won by a few rounds. After the drugs thing with Canelo, people might not look at him the same, but he's a multimillionaire, so he's not bothered. I see Golovkin winning again, even if Canelo is on drugs again because I don't know whether that will make him any better.
---

Julio Cesar Chavez
ESPN Deportes/A Los Golpes
Alvarez by decision
I must stay with Canelo because of his youth and because of his strength, but he will be in a very tough fight because Golovkin is still a very dangerous puncher.
---
Eric Raskin
HBO Boxing
Alvarez by decision
I'm a firm believer that the draw in the first fight was no robbery (even if Adalaide Byrd's scorecard was atrocious). These two elite fighters were evenly matched a year ago, and unless there was something "artificially enhanced" about Canelo's performance (a possibility we can't rule out), I expect him to benefit more than Golovkin from the passage of 12 months. I'm expecting another close, controversial decision, and I think this one goes the way of the quicker-fisted, younger Alvarez.
---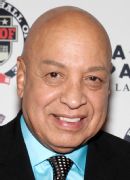 Joe Cortez
ESPN Deportes
Golovkin by decision
The rematch is here and the result will leave no doubt this time. Gennady will be the aggressor while hitting Canelo with harder blows to the body and head throughout the fight.
---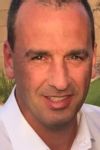 Charles Moynihan
ESPN Bureau Producer
Alvarez by decision
In an effort to take the result out of the hands of the judges, does Golovkin take too many unnecessary risks and leave himself exposed? Yes.
---
Salvador Rodriguez
ESPNdeportes.com
Alvarez by decision
The back-and-forth between Golovkin and Canelo will force them to give fans a better battle after last September's controversial draw and the disappointing cancellation of the rematch scheduled for May 5. I doubt that the fight ends by knockout, and I think it will be close again in the judges' cards, only this time they will lean in favor of Canelo, who has the need to leave behind the issue of clenbuterol. He needs a clear victory.
---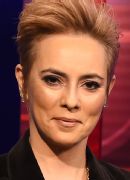 Claudia Trejos
ESPNdeportes.com
Alvarez by decision
This will be an all-out battle of pride and redemption. Nobody can question either fighter's desire to win. I do know that stamina, age and experience will play very important roles in this bout. If Golovkin can take this fight deep, Alvarez may run out of gas. Canelo already took GGG's power; he handled it well. If he can establish his ring generalship, his adjustments and youth may take the best of the judges' eyes. Canelo is determined to take this win by KO, but I see him winning by split decision. We shall gear up for the third contest.
---
Bernardo Pilatti
ESPNdeportes.com
Golovkin by decision
It will be a similar fight to the previous one and without many adjustments. Maybe Canelo could look more elusive and Golovkin more aggressive to try to hurt Canelo early. I lean toward a clear victory for GGG in the cards or even by TKO later in the fight.
---

Delvin Rodriguez
ESPN Deportes
Alvarez by split decision
Canelo will bring the same style of boxing as the first fight but with less movement and more combination punches.
---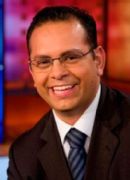 Pablo Viruega
ESPN Deportes/Noche de Combates
Alvarez by decision
Canelo has the great motivation to make clear that he is a good boxer and erase all criticism as well as the issue of doping. He has to make this a very smart fight and take the initiative. There is no doubt that Canelo has more qualities as a boxer, and in the first three rounds of the first fight, he proved that he can be superior to GGG. For his part, GGG must go after Canelo, take advantage of his punching power. He is more of a puncher than a boxer. He should not allow the fight to go on to the cards.
---
Carlos Narvaez
ESPNdeportes.com
Alvarez by decision
It seems to me that Golovkin has made the adjustments and will be stronger and faster for the rematch with Alvarez. But I'll take Canelo to win in a hard fight to set up a third bout next year.
---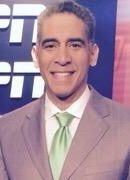 Leopoldo Gonzalez
ESPN Deportes/Noche de Combates
Golovkin by KO
I think Golovkin will win by TKO (the referee will stop the fight) between Round 9 and 11.
---
Your take: