At this point, it's the only question worth asking: Who will win Saturday's heavyweight world title bout between Andy Ruiz Jr. and Anthony Joshua at the Diriyah Arena in Saudi Arabia?
Ruiz (33-1, 22 KOs), got up from the canvas in Round 3 to defeat Joshua by seventh-round TKO in June to win the WBA, WBO and IBF world titles at Madison Square Garden in New York. Joshua (22-1, 21 KOs) was down twice in the third round and two more times in the seventh before the fight was stopped at 1:27 minutes.
The rematch is one of the most anticipated fights in boxing this year.
---
Dan Rafael
ESPN.com
Joshua by KO
This is a huge rematch and there is huge pressure on Joshua after what happened in June. But I think he overlooked the late replacement Ruiz and paid the price. No way he does that this time. I think Joshua is a better athlete and a better puncher, and he's bigger. Ruiz might have been a little distracted given all the hoopla over his victory. I think Joshua will be as prepared as he can possibly be and will get the job done by late knockout.
---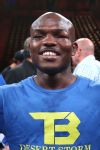 Timothy Bradley Jr.
ESPN boxing analyst/former champion
Joshua by TKO
This fight will be interesting for two reasons: pressure and pressure. Joshua has so much pressure on him to deliver an unprecedented performance. I know he made changes to his physique by leaning out, taking off some of his armor. He will be looking to outbox Ruiz. I think Ruiz's leaning out indicates supreme focus, and I also believe he's planning to outbox Joshua. Ruiz will always have that warrior instinct in his back pocket, and he is smart enough to know when to use it. But I'm going with numbers: 6-foot-6, 249 pounds, one Olympic gold medal and an 82-inch reach. Joshua by TKO inside of four rounds.
---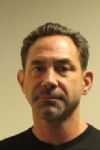 Mark Kriegel
ESPN boxing analyst
Ruiz by TKO11
Ruiz has the hand speed and the skills to beat Joshua again. He's also got a new Mercedes truck, a new Rolls-Royce and a new home (well, it's more like a mansion, really). And I'm wondering, does he think he won the lottery? Or does he think of himself as a guy who's going to be champ for a long time? Is he Rocky or Buster Douglas? As my faith in human nature is eternal, I'm going Rocky. I think.
---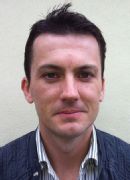 Nick Parkinson
ESPN UK
Joshua by KO
There's a surprising amount of fight fans, pundits and boxers in the UK who fancy Ruiz to prevail in the rematch, but for me, Joshua will get it right this time and stop Ruiz in the second half of the rematch. Joshua might be twitchy and cautious early on, but expect him to utilize his reach and height this time around by boxing on the outside. Joshua will eventually start landing clean, big punches.
---
Teddy Atlas
ESPN boxing analyst
Joshua by decision
Joshua submitted to Ruiz in the first fight, now he needs to decide how he wants to live and feel. Then, there is hope, because he can still land rights inside Ruiz's wide hook. How do you spell redemption? J-O-S-H-U-A.
---
Nigel Collins
ESPN.com
Ruiz by KO
The rematch should feature hard-hitting action similar to the first fight. A relaxed Ruiz will again outlast Joshua, who very well could be handicapped by memories of their first encounter.
---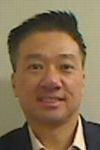 Steve Kim
ESPN.com
Ruiz by KO
I expect Joshua to try to box a more disciplined fight from the outside -- do his version of Wladimir Klitschko. But I'm not sure that he can reinvent himself so quickly. Eventually Ruiz, who is quicker off the trigger and more fluid, will begin to catch him with his fast combinations. Ruiz scores a stoppage in Rounds 7 to 9.
---
Eric Raskin
Showtime Boxing
Ruiz by KO
Joshua thinks too much in the ring, whereas Ruiz fights on instinct -- with the benefit of fast hands and skillful counterpunching. Ignore the body types; there was nothing fluky about the first result. While AJ's power certainly makes him dangerous, I expect another midrounds stoppage win for Ruiz.
---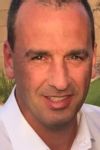 Charles Moynihan
ESPN bureau producer
Joshua by KO10
Joshua's career is hanging in the balance. Does he possess the heart and desire to become an elite champion? Does he have the mental fortitude to overcome being one of boxing's biggest upset victims (ever) a mere six months ago? Yes.
---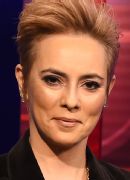 Claudia Trejos
Boxing analyst
Joshua by unanimous decision
This is a tough one to call. Joshua will have to handle the constant pressure Ruiz is capable of bringing. Joshua will also have to use his range and size which are clear advantages while fighting smart and staying calm. Ruiz, once again an underdog for the rematch, comes with the confidence of taking the win in the biggest upset of 2019. We already know what he can do and the power he possesses. Who is hungrier? Joshua's career is on the line. I don't think he will take this challenge lightly. AJ will use his boxing IQ to keep Ruiz out of range to take his belts back to England.
---
Salvador Rodriguez
ESPNdeportes.com
Ruiz by TKO10
Ruiz has a way of solving Joshua's problem. It's not secret Joshua will come better prepared, but so will Ruiz, and the speed and long combinations of Ruiz will earn him a technical knockout victory late in the fight.
---
Bernardo Pilatti
Boxing analyst
Joshua by unanimous decision
Predicting the result of this rematch is a nightmare. It's going to be a very different fight that the one in June. This time, Joshua will not be surprised. He will take the fight seriously and prepare a different plan. Ruiz must also have another strategy. Ruiz will seek to be faster, while Joshua will try to keep him on the outside. I see an even match, which goes the distance with a small advantage for Joshua.
---
David Faitelson
ESPN Deportes
Ruiz by TKO
Ruiz will come out to make Joshua understand this fight is a continuation of the one in June. He will press Joshua from the beginning and won't allow him to settle in the ring. At the end, Ruiz will prove he's the next great heavyweight.