UMass celebrates first hockey championship in school history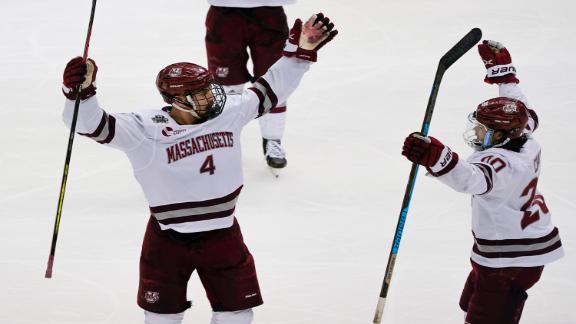 NCAA MEN'S HOCKEY

NCAA MEN'S HOCKEY
JACK LEITER
NCAA REGIONALS
What does NCAA antitrust case mean for the future of college athletics?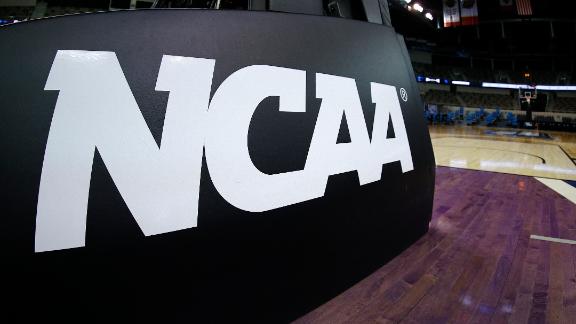 COVID-19 PROTOCOLS
Softball legends reflect on Women's History Month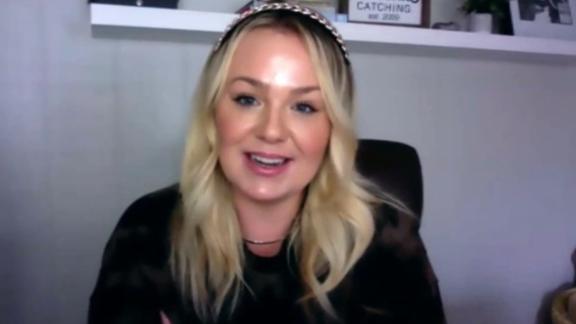 NCAA Men's Baseball
Vitello breaks down Vols' clutch performance
No. 6 Tennessee head coach Tony Vitello says the Vols are under control in late-game situations, which helped in their 5-4 win over No. 12 Florida.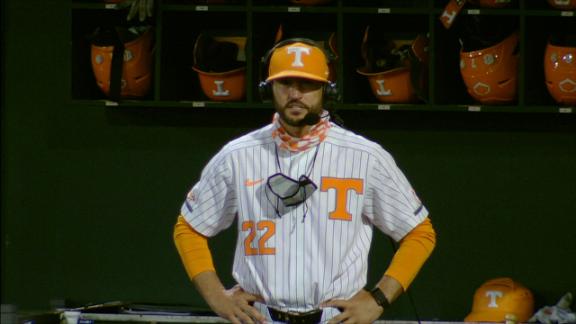 NCAA Men's Baseball
No. 2 Hogs and No. 3 Rebels split in thrilling DH
Arkansas knocks off Ole Miss 7-3 in Game 1, but the Rebels storm back in Game 2 with a 13-6 victory to tie the series during a top-5 SEC battle.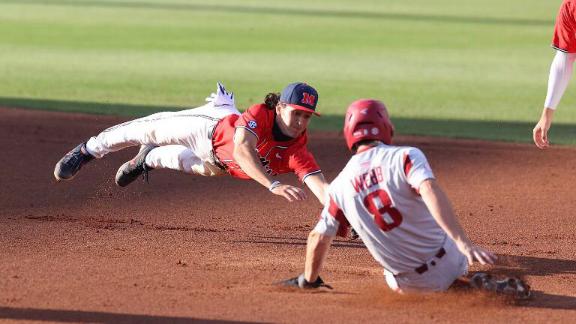 Poynter pitches the way to Aggies' win over Auburn
Senior pitcher Kayla Poynter throws a three-hitter for No. 25 Texas A&M in a 4-1 victory over visiting Auburn.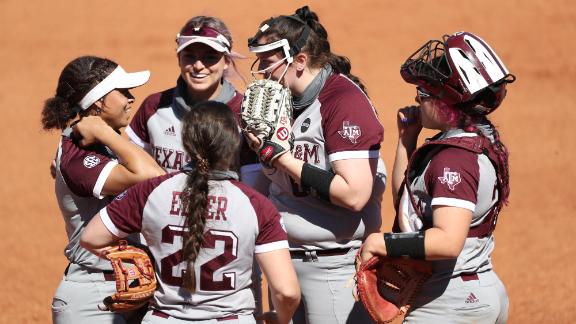 NCAA - Other
UMass celebrates first hockey championship in school history
The UMass Minutemen celebrate their first college hockey championship in school history after a 5-0 thrashing of St. Cloud State.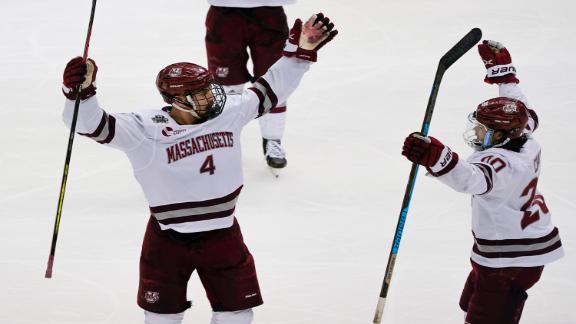 NCAA - Other
UMass takes advantage of 2-on-0 to score first
Aaron Bohlinger scores his first career goal at the perfect time to open the scoring for UMass in the title game.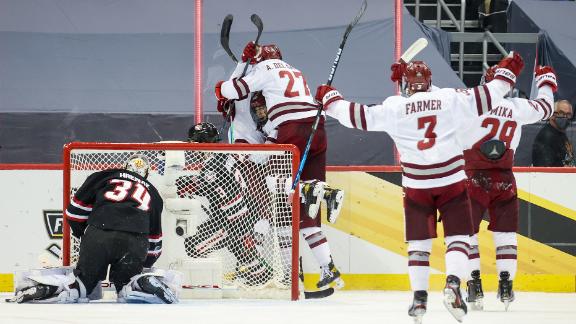 NCAA Men's Baseball
MS State clinches series against Auburn with win
The No. 5 Bulldogs show up on both sides with 11 hits (most in an SEC game this season) and 10 strikeouts to get a 7-2 win over the Tigers.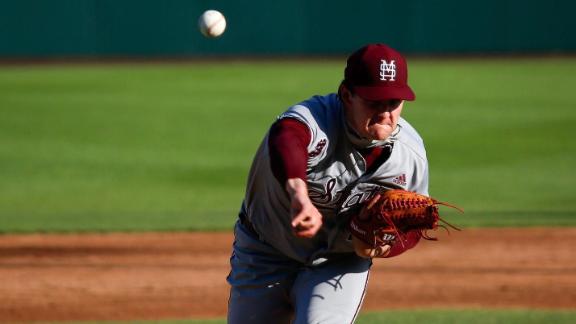 NCAA Men's Baseball
Alabama's hot start lead to series-clinching win
The Crimson Tide put up four runs early in the third inning to top the Aggies 6-3 heading into their final matchup.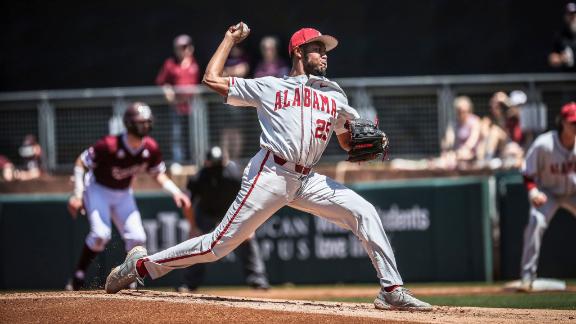 NCAA Men's Baseball
UGA gets first SEC series win vs. No. 1 team since 1993
The Bulldogs defeat top-ranked Vanderbilt 9-1 for their first SEC series win over a No. 1 ranked team since 1993.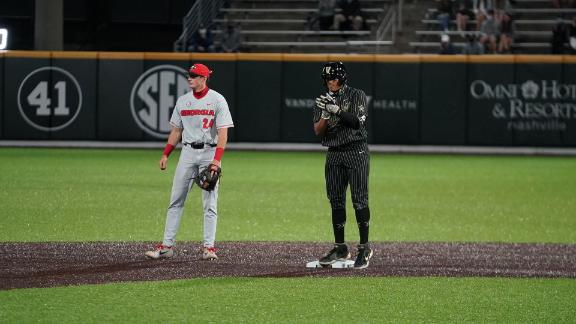 NCAA - Other
Lagunov tallies a ridiculous goal for UMass off a filthy dangle
Philip Lagunov dekes past a defender and scores a pretty short-handed goal to increase UMass' lead.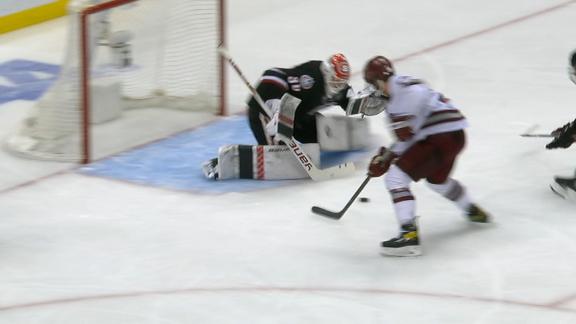 No. 5 Mississippi State edges Auburn in tight one
The Bulldogs break a tie with a single run in the eighth inning to hold off the Tigers, 6-5.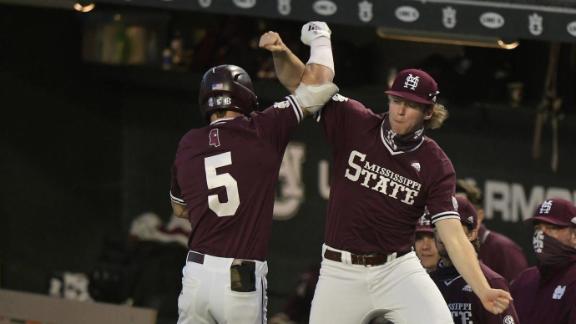 NCAA Men's Baseball
Bama snaps three-game skid with win vs. Aggies
Alabama collects a much-needed win by cranking up the heat up to down Texas A&M 5-3 in weekend opener.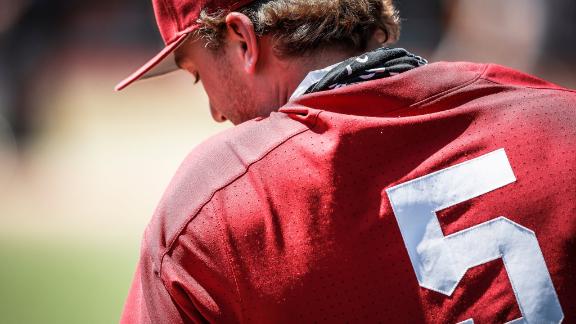 Rebels allow only one hit in run-rule win vs. Gamecocks
Ole Miss blanks South Carolina, 8-0, in five innings in their series opener.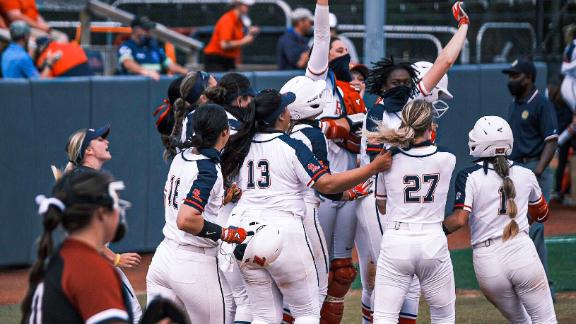 Tigers end three-game losing streak with win vs. Aggies
Auburn is back in the win column after a 6-2 victory over No. 25 Texas A&M.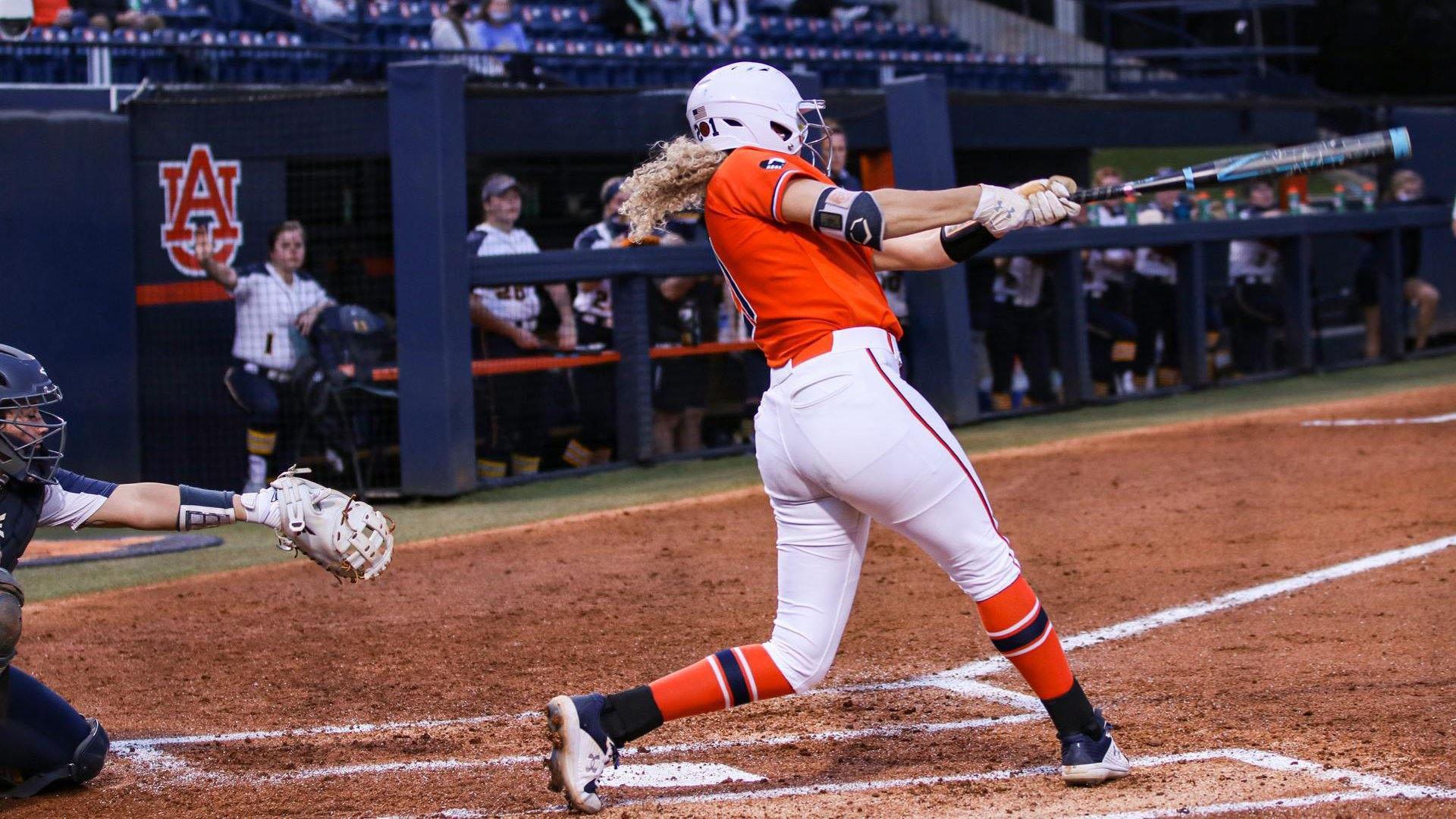 Kessinger HR helps No. 19 Missouri down No. 15 LSU
Senior Kayla Kessinger says Mizzou "can't look ahead" after her home run keys a 9-1 victory over higher-ranked LSU.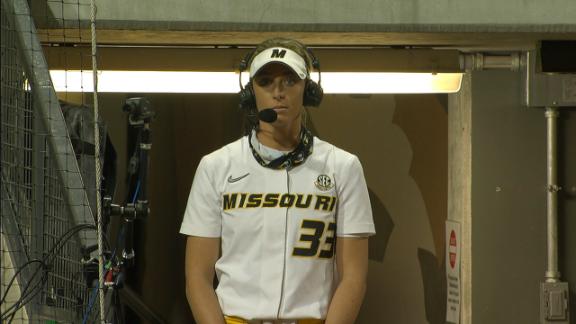 NCAA Men's Baseball
Russell credits mentality for his success in Vols' win
Evan Russell talks about how he prepares himself mentally and how it translates into his hitting after No. 6 Tennessee's 6-4 win over No. 12 Florida.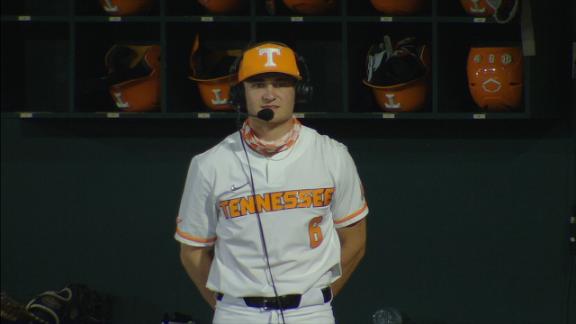 Streeter Lecka/Getty Images

Check out which teams won every men's and women's fall championship and where they stand in the current Capital One Cup standings.
Customize ESPN