Each recruiting season, there are the battles that can make the difference between a BCS (or, starting this year, a playoff) contender and an also-ran. They make the difference between earning a raise and earning a spot on the hot seat.
These aren't necessarily the 10 best remaining uncommitted recruits. Instead, it's the 10 battles we project as being the fiercest between now and signing day. From top overall recruit Trenton Thompson to No. 45 Christian Kirk, these are 10 recruitments worth watching.
Be sure to check back regularly, as these will be updated throughout the recruiting cycle.
---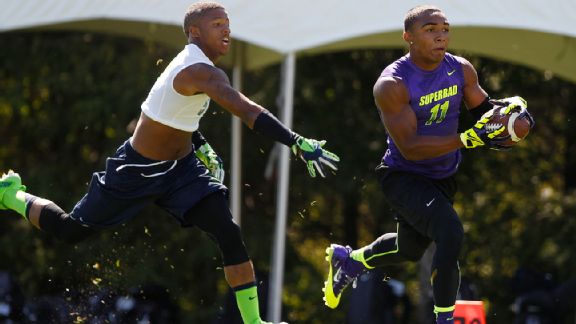 Christian Kirk | Scottsdale (Ariz.) Saguaro
Wide Receiver | 5-11/197 | ESPN 300 Rank: 45
Who wants him? Ohio State, Texas A&M, Alabama, Auburn, Florida State, Oklahoma, Oregon, Texas, USC, Arizona, Arizona State, Arkansas, Boise State, Cal, Georgia, Michigan, Nebraska
Front-runners: Texas A&M and Ohio State
Dark horse: Oregon
Final breakdown: A&M has had some tremendous success in Arizona lately and landing Kirk to go with 2014 star quarterback Kyle Allen would be a great pairing. Allen, who is from Scottsdale, is such a well-known prospect that many skill players have talked about wanting to play with him. Don't be surprised if that plays a big role in Kirk's decision. -- Jeremy Crabtree