New year, new rules: Rule No. 30
Calling what's already on the books could make a huge difference
Updated:
December 31, 2009, 1:15 AM ET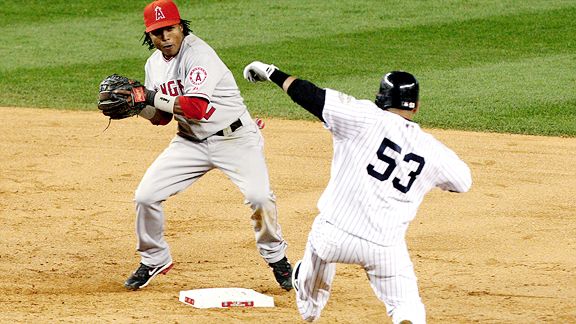 Jim McIsaac/Getty ImagesErick Aybar gets a little too loose with the "neighborhood" rule.
Sometimes change is as easy as following directions. Or, in the case of the sports world, enforcing the rules that already exist in various rulebooks. Need some examples? Chew on one from each of the four major sports.
Want to read how enforcing existing rules could spell huge changes? You've got to be an Insider. C'mon, it's easy.
Insider
GENERAL

FOOTBALL

BASEBALL

BASKETBALL

SOCCER

GOLF

OTHER