Commentary
How wise guys plan for March Madness
Get smart by thinking like the pros
Let's say you stopped paying attention to sports for a month after the Super Bowl. This is entirely possible. I was hanging at a sports book in Vegas the day after the Colts-Saints game. It was midday and a bit of a post-NFL malaise clung to the counter where Super Bowl prop sheets had been stacked the day before. No one likes when the NFL season ends. Truly, the simplest decision most of us make all week is watching football on Sunday afternoons. It's a relief not to have to think about how the day will be filled.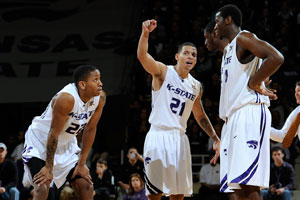 Getty ImagesCome Tourney time, don't rule out the Wildcats.
By the time we get our bearings again and relearn how to think on the weekends, we are overwhelmed with headlines about college basketball's bubble teams, giant killers and coaches gone crazy. It's hard enough to wade through the morass of info if you are a real fan of NCAA hoops. But if you're just a casual, pay-attention-when-the-tourney-starts fan it's virtually impossible to catch up. And if you want to be a real player in your office/friend/prison March Madness bracket, well, forget it.
Which is why I'm here. For the next three Behind the Bets columns, leading up to the tourney, I'll be pulling back the curtain on how the wise guys are thinking right now. What are they looking at, how are they preparing and which teams they are putting their money behind.
To continue reading this article you must be an Insider
Insider
Editor in Chief of ESPN The Magazine
Writes "Behind The Bets" blog on sports gambling
Authored seven books, including "The Odds"
Insider's Bracket Bundle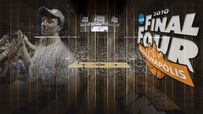 Insider helps college basketball fans stay on top of the NCAA tournament field as it forms.
Joe Lunardi: Behind the Bracket
Insiders get Bracketology details the rest of the public doesn't. See which teams and which games are impacting the bracket, why it's moving and what may happen next.
Lunardi's Tournament Odds/Rundown
Bracketology tells you only how the bracket looks on that day. Lunardi's odds tell you how it's likely to look come Selection Sunday.
Bubble Insider
See which bubble teams are bound to get bounced and which are likely to crack the field of 65.
Inside the Bracket
Hard-core analysis of squads set to endure the Madness of March.
Regional Breakdowns
See how the teams stack up in each region of Bracketology.
Resources