Commentary
Fine line
The odds of a college athlete betting on March Madness are enough to scare the NCAA
Updated:
March 12, 2010, 11:44 AM ET
By
Chad Millman
| ESPN The Magazine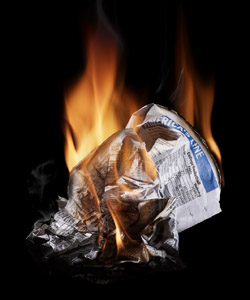 Steve Cohen for ESPN The MagazineIncreased gambling by athletes is troubling news for the NCAA.
This story appears in the March 22 issue of ESPN The Magazine.
Thirty percent.
Sometimes it's just a number. Only 30% of the Earth is covered by land; 30% of the Twitter feeds on the day Michael Jackson died were tributes to the King of Pop. These are neutral facts, nothing to worry about.
But every once in a while, 30% can make you say, "Uh-oh." Sometimes three in 10 feels more like the start of an upward trend, the edge of a strengthening wave. For example, a recent survey of more than 4,800 Americans concluded that nearly 30% of us drive while texting. In December 2008, a study of 29,000 high school students revealed that 30% had stolen something in the previous year. And then there is this: Nearly 30% of a sample of male college athletes say they bet on sports. Uh-oh.
Last November the NCAA released the results of the most comprehensive examination of student-athletes' gambling habits ever compiled. The anonymous, 96-question survey, developed in conjunction with quantitative research scientists, was sent to more than 1,000 NCAA institutions -- D1 through D3 -- in the fall of 2008. And more than 19,000 student-athletes responded. It was the second time the NCAA had done this. In 2004, an equally massive survey asked athletes about all forms of risky behavior. "We learned that, unlike sex and drinking, gambling wasn't discussed as much by coaches or by us," says the NCAA's gambling czar, Rachel Newman-Baker. "So, we spent a few years focusing our educational efforts, then did a survey solely about gambling."
To read more about the red flags being raised by the number of college athletes betting on sports, you must be an ESPN Insider.
Insider
Editor in Chief of ESPN The Magazine
Writes "Behind The Bets" blog on sports gambling
Authored seven books, including "The Odds"
ESPN The Magazine: March 22, 2010 Issue
Check out all the content from ESPN The Magazine's March 22, 2010 issue.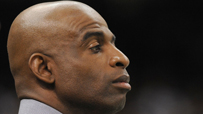 Where noted, the content is for ESPN Insiders. If the hyperlink doesn't exist yet, the story hasn't been posted to the web. Keep checking back.
March 22, 2010 Issue