Commentary
A new train of thought
Most think of Marv Marinovich as a sports dad train wreck, but he's rewriting himself
Updated:
March 25, 2010, 11:04 AM ET
By
Tim Keown
| ESPN The Magazine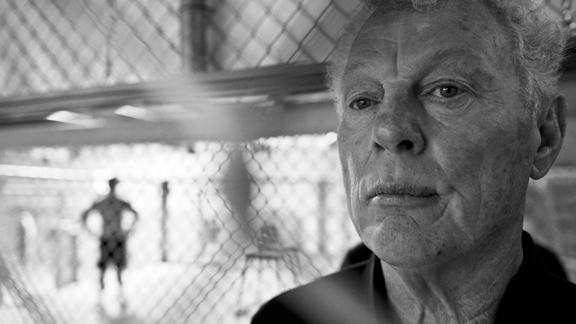 Frank W. Ockenfels 3/ESPN The MagazineMarv Marinovich is showing there are second acts in American life, thanks in part to B.J. Penn.
This feature appears in the April 5, 2010 issue of ESPN The Magazine.
If the man sought a place with no past, he did well. He stands inside a trucking warehouse at the end of a potholed drive near the port of Hilo. The Hawaiian sun reflects off the windows of a gigantic cruise ship docked a few hundred yards away.
A section of the dank, windowless building has been transformed into a training center for UFC lightweight champion B.J. Penn, whose local celebrity mandates a secret compound. Here, in this sport, in this warehouse, untethered by judgment and unencumbered by history, Marv Marinovich does the one thing he has always believed is his destiny: He strives to create athletic perfection.
There are Marv Marinovich stories and then there is the Marv story, which is really the Marv and Todd story, with all its ominous details -- Baby Todd teething on frozen kidney beans, hamstrings stretched in the crib, pull-ups by age 3 -- that forebode disaster, the son's promising career inexorably derailed by drug addiction and arrests.
Want to keep diving into this? Of course you do -- good stuff on an always interesting family. To do so, though, you must be an ESPN Insider. No time like the present.
Insider
ESPN The Magazine: April 5, 2010 Issue
Check out all the content from ESPN The Magazine's April 5, 2010 issue.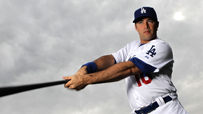 Where noted, the content is for ESPN Insiders.
April 5, 2010 Issue