Best advice I ever got
More than 300 athletes share the nuggets of wisdom that shaped their lives
Updated:
July 29, 2010, 5:09 PM ET
ESPN The Magazine
This article appears in the August 9 issue of ESPN The Magazine.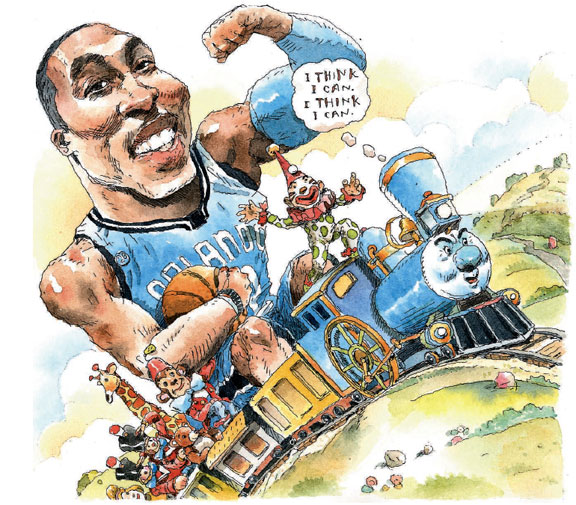 John CuneoDwight Howard read his advice -- "Never give up" -- in the book "The Little Engine That Could."
Brandon Jennings, Bucks
"'The harder you work during peace, the less you bleed during war.' It's from one of my friends, Amber. She's been a big person in my life from when I was growing up and going through things. She used to tell me, 'You know, little man, the harder you work when nobody's watching, the less you bleed when it's time to perform.' I always roll with that one."
Mat Hoffman, BMX
"'Have fun and be willing to work at playing.' Have to credit my dad for that."
Edgerrin James, NFL
"The day I got drafted, Deion Sanders called me and said, 'Learn to say no because all types of people are gonna ask for money.' "
James Blake, Tennis
"When I have losses or bad practices, I tend to take it with me. Pete Sampras told me, 'You've got to put those behind you, have a short memory. Tomorrow's a new day.' "
Jennifer Harman, Professional poker player
"Chip Reese gave me great advice about 10 years ago when we were heading from Atlantic City back to Vegas. We were on the plane playing Chinese poker, and I was getting crushed, so I just quit and went to bed. When I woke up he said, 'You know, Jen, if you play your hands right, you can't worry about the outcome.'"
Thomas Loughborough, Yachtsman
"Never have sex with the boat owner's daughter."
To continue reading the advice that has shaped the lives and careers of the most successful professional athletes, become an ESPN Insider today.
Insider
ESPN The Magazine: August 09, 2010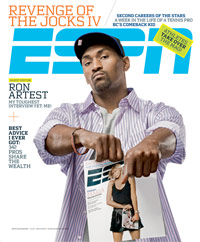 Check out the content from ESPN The Magazine's August 09, 2010 issue below.
Features
Videos