Commentary
Don't be afraid of early fouls
It's almost irresistable for a coach to bench a star with a couple of early fouls.
Updated:
March 30, 2011, 11:47 AM ET
By
Peter Keating
| ESPN The Magazine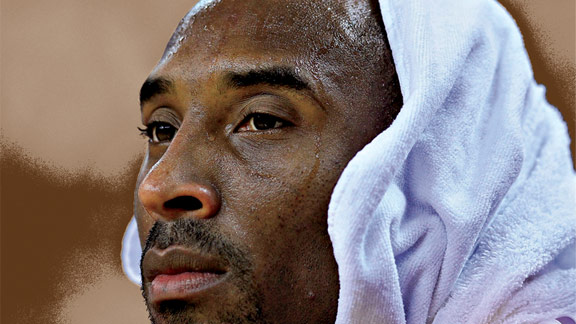 Ezra Shaw/Getty ImagesA recent study notes that Phil Jackson's benching of Kobe Bryant during Game 2 of last year's finals threw off the Lakers' game.
This story appears in the April 4, 2011 issue of ESPN The Magazine.
IT'S SURE TO HAPPEN, maybe during March Madness, maybe during the NBA stretch run: In a big game, a key player on your favorite team will pick up one too many fouls and get yanked. The TV announcers will explain that Coach had no choice, and you'll groan through the interminable minutes you're forced to watch the scrub sub trudge up and down the court.
What you should really be upset about is that coaches, players and analysts buy into the concept of foul trouble at all.
There are two major forces that make it almost irresistible for a team to bench a star who draws a couple of early fouls. But these forces are psychological and not related to winning and losing at all. For one thing, we humans are hardwired to see patterns whether or not they exist; we vastly underestimate the role coincidence plays in our lives. If two people you know happen to die within a week of each other, it's hard to shake the feeling that the world is out to get you. Likewise, if Dwight Howard picks up two fouls at the beginning of a game, it's easy to assume he must be playing recklessly, and that he needs to cool on the bench for a while before he fouls out altogether.
Your assumption would almost certainly be wrong.
To learn why hoops coaches need to change their thinking about foul trouble, become an ESPN Insider today!
Insider
ESPN Senior Writer
Peter Keating is a senior writer at ESPN The Magazine, where he covers investigative and statistical subjects. His column, The Numbers, appears in every issue.
ESPN The Magazine: April 4, 2011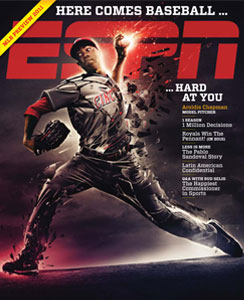 Check out ESPN The Magazine's April 4, 2011 issue below.
MLB Preview
Go/Play