PFL
Bubba Jenkins does his best Jorge Masvidal impression
Bubba Jenkins attempts to copy Jorge Masvidal's famous flying knee at the beginning of his fight vs. Chris Wade.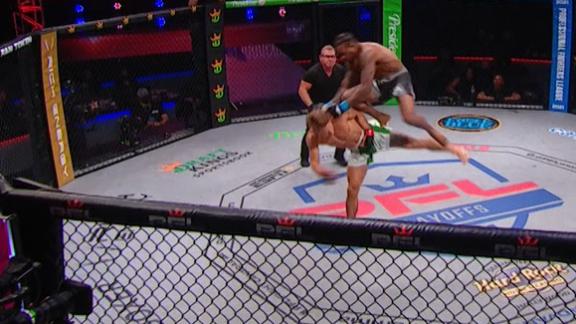 PFL
Movlid Khaybulaev lands key takedown on Brendan Loughnane in Round 3
Movlid Khaybulaev all but secures his spot in the PFL featherweight championship with a big takedown in Round 3 vs. Brendan Loughnane.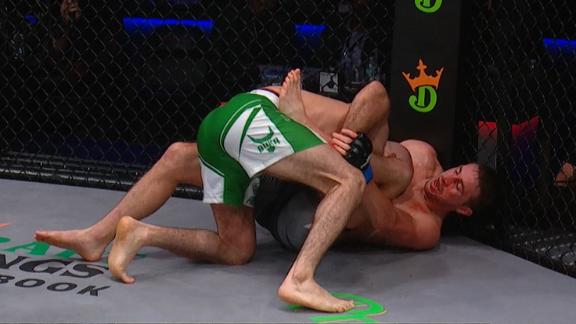 PFL
Sheymon Moraes knocks out Lazar Stojadinovic in Round 2
Sheymon Moraes sends Lazar Stojadinovic to the mat with a big-time punch in Round 2.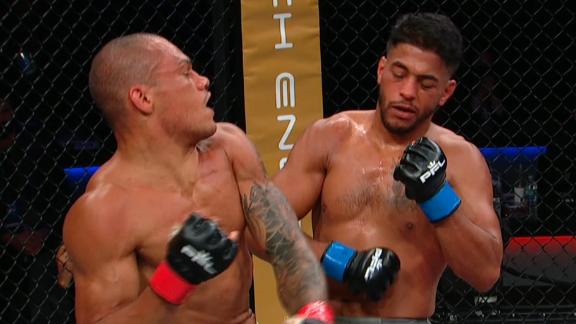 PFL
Jacob Kilburn, meet Brandon Jenkins' knee
Brandon Jenkins sends Jacob Kilburn to the mat with an incredibly timed flying knee to the chin.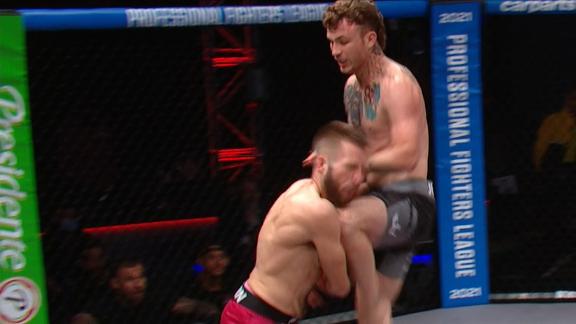 Kayla Harrison cruises to easy finish of Genah Fabian in PFL semis
Kayla Harrison makes it look too easy as she coasts to her PFL semifinal win vs. Genah Fabian.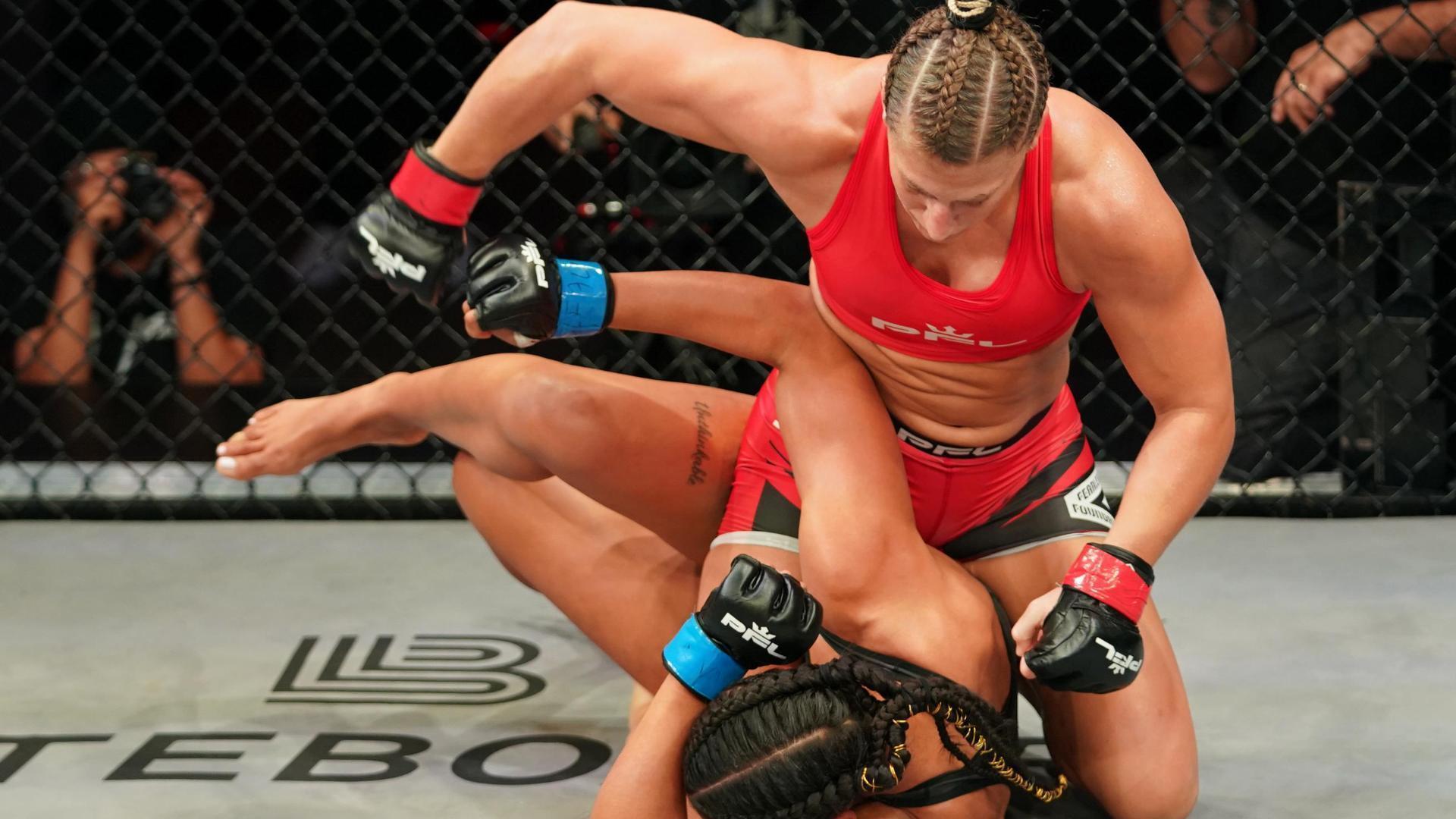 PFL
Bruno Cappelozza stuns Jamelle Jones with flurry of punches
Bruno Cappelozza forces the referee to stop the fight after overwhelming Jamelle Jones with a flurry of strikes.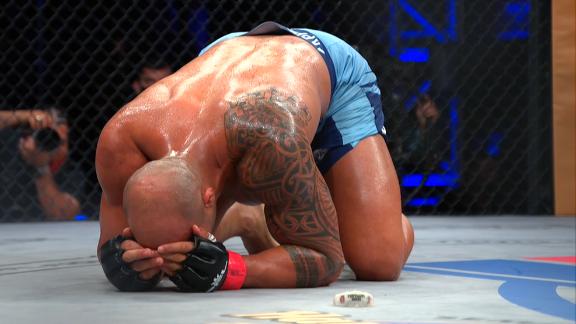 Renan Ferreira flattens opponent with lightning-fast combo
Renan Ferreira sends Stuart Austin to the mat in Round 1 with a devastating combo.