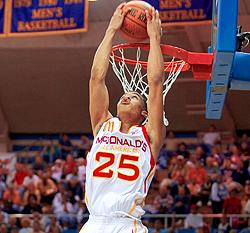 (SG) Gerald Green - Gulf Shores Academy (TX)
Chad Ford's Analysis:
Insider Only



Draft Projection: No. 3 to 7 overall

Notes: Insider Only

Positives:
Insider Only

Negatives:
Insider Only



Summary: The top high school player in the country and one of the draft's best athletes is still very raw, but once he learns how to play, watch out. The Lakers have been trying to move up to get him.