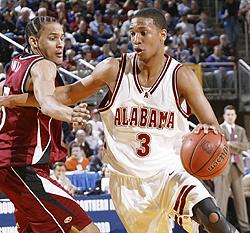 (SF) Kennedy Winston - Alabama

Draft Projection: No. 26 to 50 overall

Notes: Insider Only

Positives:
Insider Only

Negatives:
Insider Only



Summary: Winston is a good athlete with a sweet outside stroke, but he's struggled to get any real traction in workouts. Right now, it's looking like he'll be making a living on second-rounder money.