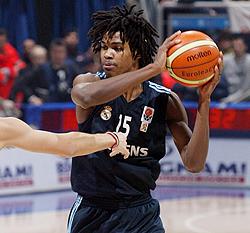 (SF) MickaŽl Gelabale - France
Chad Ford's Analysis:
Insider Only



Draft Projection: No. 26 to 50 overall

Notes: Insider Only

Positives:
Insider Only

Negatives:
Insider Only



Summary: Athletic forward from France has greatly improved this season. Has a slim chance of sneaking into the first, but it's much more likely he'll be a steal somewhere in the mid-second round.