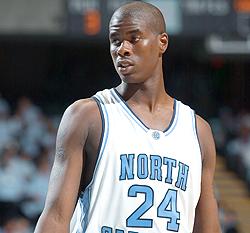 (SF) Marvin Williams - North Carolina
Chad Ford's Analysis:
Insider Only



Draft Projection: No. 1 to 3 overall

Notes: Insider Only

Positives:
Insider Only

Negatives:
Insider Only



Summary: Williams is Insider's No. 1-ranked player in the draft. He's a versatile forward who can play both inside and out. Still developing but has the trappings of a superstar.