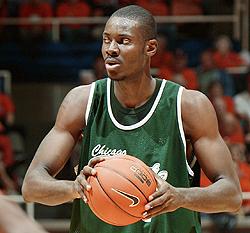 (C) Deji Akindele - Chicago St

Draft Projection: No. 40 to 52

Notes: Insider Only

Positives:
Insider Only

Negatives:
Insider Only



Summary: He laid a pretty big egg at the Chicago predraft camp during the games, but showed enough in the drills for a team to take a flyer on him in the second. Has great size, strength and athleticism, but he's a big-time project.