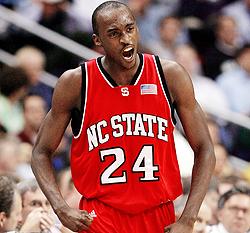 (SG) Julius Hodge - NC State
Chad Ford's Analysis:
Insider Only



Draft Projection: No. 19 to 28 overall

Notes: Insider Only

Positives:
Insider Only

Negatives:
Insider Only



Summary: Another first-round sleeper. Everyone knows he can't shoot, but more and more teams seem to feel that he'll be able to play point guard, at least part-time. Jerry West is a big fan.