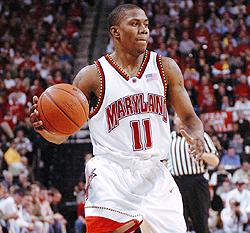 (PG) John Gilchrist - Maryland

Draft Projection: No. 35 to 60 overall

Similarities: Poor man's Stephon Marbury

Notes: Insider Only

Positives:
Insider Only

Negatives:
Insider Only



Summary: A good player whose stock has been killed by attitude issues in college. Played really well at the Chicago predraft camp. Someone should give him a look in the second round.