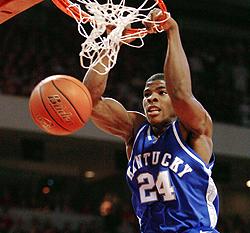 (SG) Kelenna Azubuike - Kentucky

Draft Projection: Second round

Notes: Insider Only

Positives:
Insider Only

Negatives:
Insider Only



Summary: Azubuike is one of those intriguing players who, for whatever reason, has never quite developed the way scouts predicted he would. He has the physical tools of a lottery pick. But has never refined them to the point that teams became confident that he could be a player in the NBA. Someone may take a chance on him in the second based on potential.