41. 2011 WESTERN CONFERENCE FIRST ROUND: GRIZZLIES-SPURS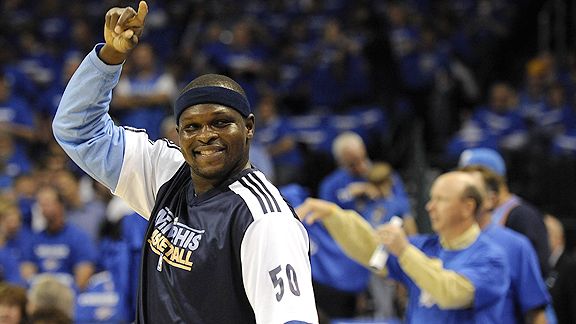 The Grizzlies, a franchise that had never won a playoff game, became only the fourth No. 8 seed in history to knock off a No. 1, doing so despite the heroics of Manu Ginobili -- still suffering from the effects of a dislocated elbow that knocked him out of Game 1 -- and Gary Neal in a series-saving Game 5 overtime win for San Antonio. Memphis got the necessary road win in the first game on a Shane Battier 3-pointer, and hung on to another white-knuckle win at home in Game 3.
In total, five of the six first-round games were decided by eight points or fewer. And it was one of only six times in 100 series since the NBA-ABA merger that the losing team had 15 wins or more than its opponent.
Jerome Miron/US Presswire
42. 2009 EASTERN CONFERENCE FINALS: MAGIC VS. CELTICS