This photo package appears in ESPN The Magazine's February 27 Entertainment Issue. Subscribe today!
With 13:07 left in the third period, Alex Ovechkin rifled a wrister from the left circle, netting the eventual game winner and the capper on his 16th career hat trick. Everyone knew what was coming next: The Caps faithful showered Ovi with hats.
Exactly 210 ended up on the ice -- Caps hats, Ravens hats, Nats hats, Orioles hats, even a Blues hat, tossed by a very confused or very respectful fan -- plus one bandanna. Then the ice crew skated out, snow shovels in hand, and gathered them all up.
But then what? While most teams donate the caps or offer them to the scorer (because if anyone needs a closetful of headwear, it's a highly paid pro athlete), the Caps add theirs to one of 16 glass cases set into a wall near Section 113. Each holds headwear from a home hat trick since 2008. So in that sense, a $25 hat liberated in a moment of euphoria isn't so much thrown away as it is reunited.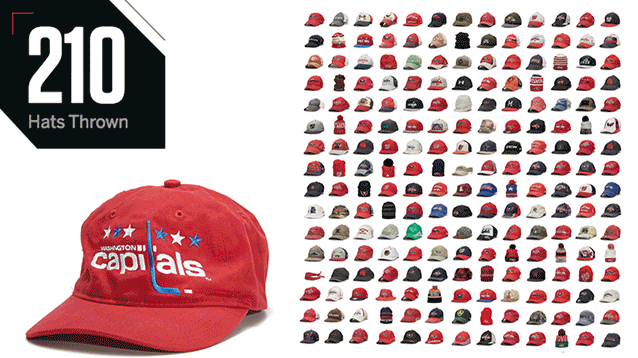 Photographs by Jeff Elkins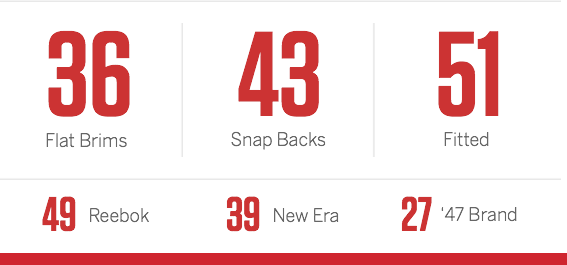 Ovi is lethal whenever he's on the ice, but he's been especially dangerous against the Blues, scoring on nearly a fifth of his shots against them through his career.