MOSCOW -- The coach as chef-assembling-ingredients metaphor is about as old as the game itself, but it remains hugely apt, particularly at World Cups. Bigger nations, naturally, have more depth and high-quality options to choose from: Germany's Jogi Low and Brazil's Tite shop at Whole Foods (or whatever local, high-end market with the individually wrapped clementines applies to you), whereas Panama coach Hernan Gomez makes do at the corner bodega, where selection is more limited.
Portugal boss Fernando Santos is stuck somewhere in between. He has the ultimate cut of dry-aged Wagyu beef -- we think Cristiano Ronaldo will appreciate this metaphor -- and some high-end vegetables that could make for some tasty sides, but he's not sure how to assemble his condiments. He mixes and matches depending on the opponent, knowing that he must get the best out of his Wagyu.
That's why on Wednesday, when the European champions take on Morocco, plenty expect to see a different Portugal than the one that drew so dramatically with Spain in the 2018 World Cup opener.
What won't be different is that Ronaldo will be the centerpiece.
---
World Cup 2018 must-reads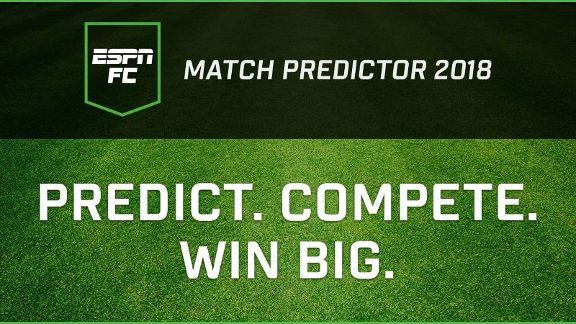 - Make your daily picks with ESPN FC Match Predictor 2018!
- World Cup fixtures, results and coverage
- World Cup LIVE: Follow all the action daily with ESPN
- Mexico trio and Ronaldo make the ESPN team of Round 1
- Lewandowski, Mane, James and Salah and their one-man team limitations
---
The Real Madrid superstar isn't the quicksilver winger he once was, and he rarely, if ever, dribbles, particularly from a stand-still. Nor is he the muscle-bound RoboCop we saw in his late-20s in Madrid: In fact, his training regimen has led him to slim down, losing some power but gaining quickness and agility.
This sequence from the Spain game shows him reaching a top speed of 33.9 km/h (about 21 mph). According to this list, that's one kilometer per hour slower than Mohamed Salah's top speed in the Premier League last season. That's not bad for a player who turned 33 in February.
The issue, however, isn't whether he can hit those top speeds -- he obviously can -- but how often he can do it in a game. Go back to the video. That teammate he blows past and then sets up to shoot on goal? That's Goncalo Guedes, who is 12 years younger and anything but slow. Yet the reason he's huffing and puffing to keep up is that, simply put, he was asked to sacrifice himself in that match, and recovery times matter.
"The instructions to Guedes were to provide a threat behind the Spain centre-backs, to dialogue with Cristiano and be available to shoot and to retreat to help out the midfield because we had two central midfielders and they had three," Santos explained after the match.
While Ronaldo is capable of those freakish athletic bursts, he needs to pick his spots. The question becomes what framework you put around him. Indications out of the Portugal camp are that Milan's Andre Silva might get the nod up front vs. Morocco.
Unlike Guedes, who really hasn't played as a forward since his Benfica days as a teenager, Andre Silva is a genuine striker. He's coming off a lackluster season at Milan in which he started seven league games (hey, at least he's well-rested), but the fact is Santos doesn't have any other centre-forwards in his squad. If, as expected, Morocco sit back and have less of the ball than Spain, you're better off with a real striker.
"Playing with Cristiano is like a dream. Everything becomes so much easier," Andre Silva said. "He leads by example, he dictates movement, he opens space. He knows my movements instinctively, and I follow his."
That would mean restoring Ronaldo to the left wing -- against Spain, it was a virtual 4-4-2, with Ronaldo starting central next to Guedes -- with license to roam. That is fine, given that there's an attacking left-back, Raphael Guerreiro, behind him, so you'll still get width.
The opposite flank was problematic against Spain. Bernardo Silva is hugely talented and creative, but he's the classic player who has been relegated wide -- both at Monaco and at Manchester City -- by team necessity rather than skill set. He's not quick, he's not strong, and his stamina is limited, which might explain why he and right-back Cedric Soares suffered so much off-the-ball against Isco and Jordi Alba.
In a perfect world, Bernardo Silva would be playing in the hole, perhaps with Guedes wide right in a 4-2-3-1. But Santos' pantry is what it is. You could get away with Bernardo Silva as a No. 10 only if you had two dynamic central midfielders behind him. But Portugal has Joao Moutinho, who is smaller and older, and William Carvalho, who is bigger and slower. The other attributes they bring -- Moutinho's playmaking and Carvalho's presence -- are more important.
That's why it appears more likely that Santos will opt for a 4-3-3, with the dynamic Joao Mario slotting in as the third midfielder. If the match follows the script, he'll ensure that Portugal keep possession, and his forward runs will wreak havoc, creating space for Ronaldo while taking some creative pressure off Moutinho and Bernardo Silva. If it means sacrificing Guedes, so be it.
Santos isn't afraid of mixing things up. At the Euros, he used six midfield combinations in seven games. All of them were designed to maximize the effectiveness of Ronaldo. In some situations, it meant getting more crosses in the box, where Ronaldo remains one of the most devastating headers of the ball around. In others, it meant creating pockets of space at the edge of the box. In others still, it meant isolating him against "weak link" opponents.
Sometimes, Ronaldo is merely a decoy.
It comes at a price. Guedes is one of the most electrifying wingers around, yet simply unleashing him on the flank has unwanted side effects. So too does giving Bernardo Silva the creative keys to the side. These are roads not taken -- thus far, anyway -- and they will leave room for second-guessing.
Right now, there is only one option, one centerpiece around which to build your tasting menu: the big cut of Wagyu.