The 2018 World Cup is just over a month away, and all 32 teams are preparing in earnest for their shot at the trophy in Russia. ESPN FC is previewing every team ahead of the opening game on June 14. Find all 32 teams here.
Who they are
Captain: Sergio Ramos
Manager: Julen Lopetegui
Nickname: La Roja
FIFA Rank (as of April 12, 2018): 8
How they qualified
Spain sailed through qualifying in Europe's Group G, winning nine and drawing one of their 10 games while scoring 36 goals and conceding just three.
Lopetegui also used the matches to blend new players, including Real Madrid's Marco Asensio and Atletico Madrid's Saul Niguez, with the experienced core he inherited two years ago from predecessor Vicente Del Bosque. The standout performance was in the clash with Italy in September at the Bernabeu, where Madrid's Isco scored twice in a comprehensive 3-0 victory.
Biggest strength
Spain's biggest strength throughout their 2008-12 glory years was a possession-based style that saw them able to dominate games and international tournaments in a way never seen before. Lopetegui has adopted that style to current conditions, renewing their vigour at pressing to regain the ball immediately when they lose it, but his team's chances of success in Russia will still be determined by whether they can again use possession to wear down opponents.
Veteran midfielders Sergio Busquets, Andres Iniesta and David Silva will be key to this approach once more, and their experiences (both positive and negative) in previous tournaments should also be very useful in Russia.
Biggest weakness
Spain's biggest problem through more recent disappointments has been a inability to turn all that dominance of territory and possession into goals. Lopetegui's side are almost sure to have the majority of the ball in all their games in Russia -- but not to make that advantage count.
The ongoing lack of a confirmed first-choice centre-forward remains their biggest issue ahead of the tournament. Diego Costa, Alvaro Morata, Rodrigo Moreno and Iago Aspas have all played as the team's reference point in attack but all have questions over their suitability for the role. Marco Asensio was also tried as a "false nine," something that could be repeated in the summer.
Star player
Now 34, Andres Iniesta remains the leader in the Spain midfield, with Lopetegui trusting him as the successor to former teammate Xavi Hernandez as the team's main string-puller. The scorer of the winning goal at the 2010 tournament, Iniesta's ability to control the pace and shape of a game was seen again during a star showing as his club Barcelona won the 2018 Copa del Rey final in April.
This is also sure to be a final international tournament for "Don Andres," who will likely not play every single minute, but whose influence on and off the pitch will still be huge.
Projected XI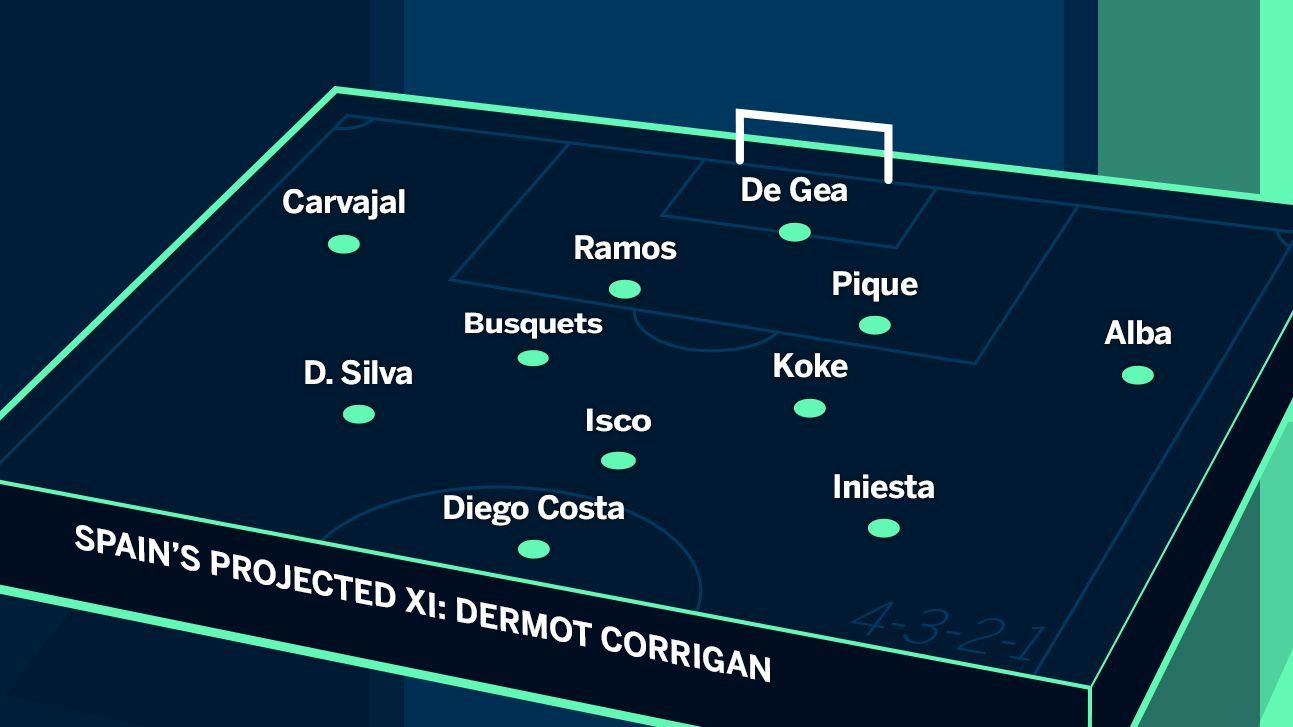 What the local media says
"A new team? No, it is still our old one; the one that Luis Aragones built, [Vicente] Del Bosque maintained for so long and which started to make incredible headway with a few replacement parts. Now it is Lopetegui's turn to replace a few bits and pieces, but the team remains the same. Lopetegui is doing an excellent job with tact, consideration and using the passage of time to his benefit. Spain is still producing players and he knows when to bring them in." -- AS editor Alfredo Relano
What the stats say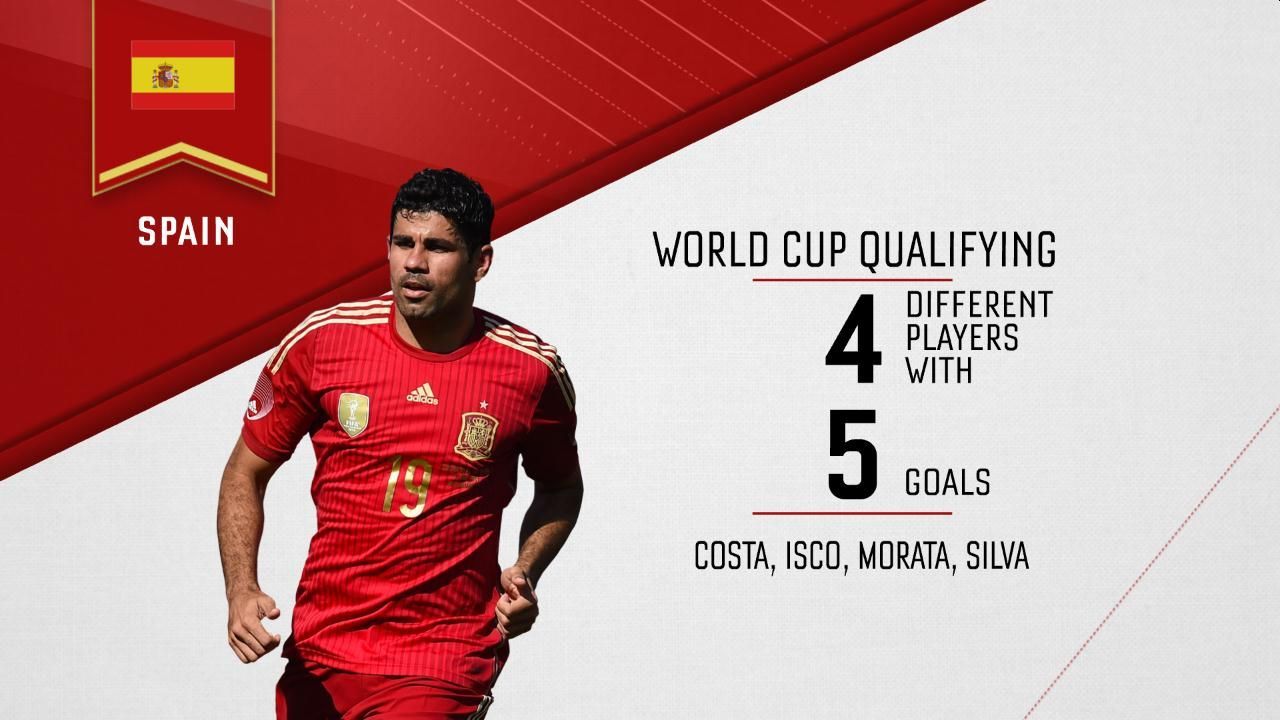 Prediction
The 3-0 victory over Italy in qualifying convinced fans and pundits that Spain were "back" and had a real chance of going all the way this year. Lopetegui's squad has at least as much talent and experience as any other country at the tournament, and if they do click, then they can potentially play at a level above all their potential opponents -- including Cristiano Ronaldo's Portugal in the group and possibly Argentina in the quarterfinals and defending champions Germany in the semis.
It has been a roller coaster for La Roja over the past decade, but they seem ready to peak again and send Iniesta, Ramos, Pique & Co. into international retirement with another winners' medal.