MOSCOW -- Russia was awarded the hosting rights to the 2018 World Cup in December 2010, and in the seven-plus years since, there has been -- deep breath -- controversy over corruption; hand-wringing over slow, yet wildly expensive, construction; outrage over alleged workers' rights violations; concern over persistent incidents of racism at matches; shock over cyberattacks and interventions in foreign elections and wars; disbelief over international spy intrigue; trepidation over possible terrorism; and worries over the potential for ugly hooligan violence.
Now -- finally, finally, finally -- there is soccer.
Russia vs. Saudi Arabia may not be a dazzling match-up on paper in Thursday's opening match, but that matters little to the people here, where the biggest country in the world has been awaiting its chance to stage the world's biggest sporting event for the first time.
"For our country, it is a great joy and honor to welcome the international football family," said Russian President Vladimir Putin in a video message to arriving fans. "We've opened our country and our hearts."
That is, of course, a lovely sentiment. But soft and cuddly as it may be, there is also no getting around the fact that this World Cup will play out with an unusual feel. A small part of that, perhaps, is the countries who didn't qualify -- not just the United States, which missed out for the first time since 1990, but also traditional European stalwarts like Italy and the Netherlands -- yet the greater issue lingering over this tournament is one that is significantly more flammable: politics.
---
World Cup 2018 must-reads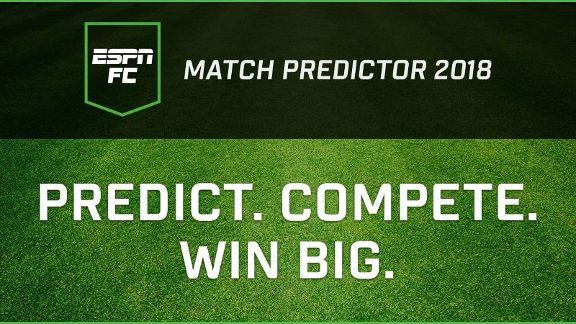 - Make your picks with ESPN FC Match Predictor 2018!
- Welcome to the Alternative 2018 World Cup Fans' Guide
- ESPN FC's experts make their picks
- Marvel's amazing World Cup spoilers
- Revealed: World Cup 2018 Ultimate XI
- Fixtures, results and full coverage
- Team-by-team previews of all 32 nations
---
Russia's place in today's world is, to put it kindly, unique. While it is very likely that a surface view of this monthlong tournament will show the typical World Cup wonder and whimsy -- Lionel Messi, Cristiano Ronaldo, a fun mascot that is an anthropomorphic wolf -- those who look closer will find a spectacle that is underpinned with questions of greater import.
Think of it this way: While Russia has painted this event as a housewarming party where the entire world can come together, is it not more than a little strange to do so in a country that, through a variety of stunning policies and actions, finds itself more and more isolated?
The awkwardness is everywhere. On Sunday, Egyptian superstar Mohamed Salah was actually roused from a nap by the Chechen leader Ramzan Kadyrov so that Salah and Kadyrov could walk together into Egypt's open-training session at a field in Grozny, Chechnya's capital.
Presumably, the goal was for Kadyrov to be seen as a legitimate leader and for Chechnya to be seen as a stable, peaceful place, but the fact that Egypt is being allowed to make its base in Grozny at all is contentious in the first place. Kadyrov's human rights record is abhorrent, and while FIFA always says it does not mean to legitimize any political group's activities with its institutional choices, Human Rights Watch has said in a report that Kadyrov "exerts a ruthless grip on the region" and that in addition to murders and torture, there is "near-total repression of critics, journalists and LGBT people."
Why not, then, a friendly scene with Salah, one of the world's most famous soccer stars, arm-in-arm with Kadyrov, a dictator whose biggest political ally is Putin?
The list goes on. With Russian hooligans, who marred the European championships in 2016 with a bloody rampage against English fans in Marseille, the Russian government has attempted to be proactive, cracking down on hooligan groups over the past year and even arresting known hooligans so they could be interrogated. Yet some Russian officials actually supported what the hooligans did in Marseille, and the hooligans themselves say it is impossible to know whether violence will flare up again around the stadiums here.
(Adding to this powder keg: some of the security at the World Cup is being provided by Cossacks, a historic cultural group that used to serve Russian czars but has a more modern iteration that toes the line between public servants and vigilantes.)
Then there is the issue of racism. Initially, Russian officials said there was no problem with racism at soccer matches in their country, only to then appoint a minister specifically focused on racism -- which, they repeated, isn't really a problem -- only to then be fined by FIFA for not properly dealing with racism as recently as last month. (Danny Rose, an England defender who is black, said he told his family not to attend the World Cup because he worries they will be harassed.)
It must be said: Not all the drama is about Russia. Iran's national team, which has made its base outside of Moscow, faced an equipment crisis just days before its first match after Nike, which had previously supplied the team with boots, said it would no longer be able to do so because of the United States' sanctions against them.
Many observers quickly pointed to President Trump's recent decision to withdraw support for the Iran nuclear deal and enhance sanctions against Iran as a catalyst for the announcement, but the Iranians said they were stunned, largely because Nike did give the team footwear at the Brazil World Cup while the same sanctions were in place. Iran wrote a letter to FIFA asking for help while also borrowing and buying new shoes for its players to use against Morocco on Friday.
They will, presumably, find footwear and take the field. So too will the other teams, playing on fields in Moscow and St. Petersburg, but also as far east as Ekaterinburg and as far west as Kaliningrad. There will be good games and bad games, marvelous goals and defensive dreariness. Sepp Blatter, the disgraced former FIFA president who presided over the tainted vote that delivered Russia this tournament, may even make an appearance.
It will be breathless and bizarre, inspiring and troubling, spectacular and uncomfortable, perhaps all at the same time.
Nearly eight years in the making, the Russia World Cup -- and everything that comes with it -- is finally here.