MOSCOW -- Cristiano Ronaldo and Lionel Messi seem to be perpetually in each other's orbits, destined to be compared, contrasted and teased apart to the point that their unquestioned brilliance is almost an afterthought.
In the past 24 hours, that dynamic has reached a feeding frenzy. On the one hand you have Ronaldo delivering a hat trick in Portugal's 3-3 draw with Spain, one that was punctuated with a brilliant free kick that left Spain goalkeeper David De Gea rooted to the ground. It also included what looked to be a dubiously awarded first-half penalty that Ronaldo converted.
Then you had Messi, who spent the entirety of Saturday's 1-1 draw with Iceland trying to burrow his way past the opponent's tough defence. And when presented with a penalty opportunity of his own, he contrived to put it at the perfect height for goalkeeper Hannes Halldorsson to parry away. A late free kick chance that was smacked straight into the Iceland wall, in contrast to Ronaldo's glorious strike, provided a rather ignominious bookend.
The numbers add to the pair's contrasting fortunes. Ronaldo had four shots, three of them on target for three goals. Messi had 11 shots, three on target with zero goals.
The problem with such a small time frame is that it robs any comparison of context.
---
World Cup 2018 must-reads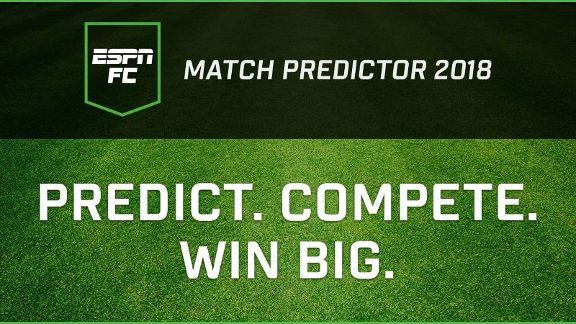 - Make your picks with ESPN FC Match Predictor 2018!
- Welcome to the Alternative 2018 World Cup Fans' Guide
- ESPN FC's experts make their picks
- Marvel's amazing World Cup spoilers
- Revealed: World Cup 2018 Ultimate XI
- Fixtures, results and full coverage
- Team-by-team previews of all 32 nations
---
Messi would no doubt have taken the gift that De Gea offered to Ronaldo for his second goal, when the Portuguese forward's speculative, eminently savable shot somehow found its way into the net through the goalkeeper's hands. Halldorsson wasn't feeling nearly as generous, delivering a man-of-the-match performance that included six saves, some quite spectacular.
Then there is the opponent. Sure, Spain are a world power, while Iceland aren't, but there is an alternate perspective. While Spain haven't exactly been sieve-like in their history, their defence is nothing like that of Iceland, who make no apologies for a tactical approach that is rugged -- getting plenty of men behind the ball while preferring to be opportunistic in attack.
"We're bluntly honest in our abilities," Iceland manager Heimir Hallgrimsson said after Saturday's match. "We know how we can win football matches, and against a team like Argentina, that it's just a fact they have superior individuals with superior skills playing better teams in better leagues than the Iceland players. If we go one-on-one everywhere around the pitch, you don't need to ask who is going to win that game."
It's worth noting that almost two years ago to the day, Iceland took on another world-class striker at Euro 2016 who ended up with a similar stat line to Messi's: 10 shots, one on target, no goals. The result was 1-1, the opponent was Portugal, and the striker was Ronaldo.
But one gets the sense that Ronaldo has some separation from his longtime rival, especially at international level. Ronaldo has that elusive international title to his name, having recovered from that game against Iceland, as well as hitting the post with a penalty against Austria, to lead Portugal to the Euro 2016 crown, scoring three goals on the way.
The question now is: Can Messi do the same at the World Cup? On the surface at least, there is no reason he and the Albiceleste can't. Messi's ability is unquestioned, and Argentina remain one of the most talented teams in the tournament. Their remaining group games -- against Croatia on June 21 and Nigeria five days later -- will come against opponents more inclined to try to carry the play and perhaps leave more gaps in their respective defences.
Yet Messi's international history seems to weigh heavier on him by the minute, as witnessed by his (albeit brief) retirement after the 2016 Copa America Centenario. There are the four lost major finals, and the relentless chaos that seems to follow Argentina these days. On Saturday there seemed to be no letup.
"It hurts me, and I feel responsible for not having able to take the three points," Messi told Argentine media.
It's also only one game.
"We have to move on. This has just started and we can't allow ourselves to fall down," added midfielder Javier Mascherano.
It's now on Messi to pick himself up, regardless of what Ronaldo does next.