MOSCOW -- It was roughly five minutes in and Cristiano Ronaldo was done celebrating. He had just scored his 85th international goal, leaving him 24 shy of Ali Daei's record. (At age 33, and with the number of cream-puff opponents in UEFA qualifying, it's no longer an unassailable mark.) More importantly, Ronaldo had broken the ice against Morocco in a match where everyone knew that three points de facto equalled a place in the round of 16.
He stood, elbows out, tapping his index fingers against his temple with wide, exaggerated gestures, the sort you make when you want everyone to see you and take notice. Think. Use your brain. Reason your way through.
It's perhaps as apt a metaphor as any for Ronaldo's own performance against Morocco. Against an opponent that had Portugal on the ropes for much of the match, it soon became apparent that Fernando Santos' crew were going to need every shred of experience, bravery, intelligence, nastiness and sheer guts they could muster.
This was evident when they took the lead. As Goncalo Guedes' cross came in, Pepe rumbled across the box from left to right, jamming his big body into Khalid Boutaib like a pulling guard lead-blocking and pancaking safeties in the NFL. The ball made its way to Ronaldo, who peeled away from Manuel Da Costa and directed a diving header past the keeper, his face inches from Karim El Ahmadi's boot.
Cynicism (Pepe) and bravery (Ronaldo) will get you far, if used in the right combination, though as you'd expect, Morocco boss Herve Renard was less than impressed.
"I'm not going to say what I think because I don't want to get in trouble," he said. "But look at what [Pepe] does on the corner ... it was a foul."
Referee Mark Geiger's counter said otherwise and so did the video assistant referee. From that point, it was a question of Portugal trying to defend their lead and add to it. Playing a goal up, especially against a side in a do-or-die situation like Morocco, is supposed to be easier. Not so.
"It was so difficult for us," said Santos, the Portugal boss. "We just could not keep the ball, we couldn't play, we couldn't deal with the press. We found ourselves running after the opponent and we ran out of lungs. We had to make tactical changes to regain control, but it was so, so difficult."
---
World Cup 2018 must-reads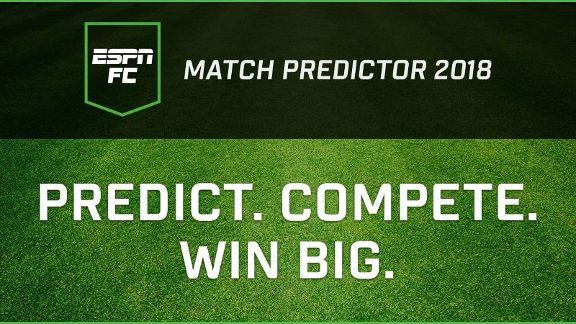 - Make your daily picks with ESPN FC Match Predictor 2018!
- World Cup fixtures, results and coverage
- World Cup LIVE: Follow all the action daily with ESPN
- Mexico trio and Ronaldo make the ESPN team of Round 1
- Lewandowski, Mane, James and Salah and their one-man team limitations
---
Ronaldo did what he could. He retreated into midfield to help relieve the press and then faded wide, leaving Joao Mario to join Guedes through the middle. Da Costa, and Benatia in particular, made sure he wasn't left unattended. The Juventus center back, perhaps all too aware of Ronaldo's aerial heroics in the Champions League, crunched his ankle from behind, adding a two-handed push for good measure. Moroccan fans --- some of whom, said Renard, had driven to Moscow all the way from Casablanca, a 3,000-mile-plus and 51-hour journey, according to Google Maps -- did their part.
"MESSI! MESSI! MESSI!" rose the chant, imperious, from behind Rui Patricio's goal. Whether or not Ronaldo heard it, let alone whether it fazed him, is unclear but you can be sure the opposing players heard it. And you can imagine they appreciated whatever contribution it may have made.
By that point in the match, closing in on half-time, Ronaldo was being forced to migrate wider in his prospecting for the footballing equivalent of gold: a sliver of pitch where he could make a difference. He found it in the 40th minute, conjuring a delightful chipped assist with which Guedes should have done better. His reward? Another Benatia special that left him momentarily in a crumpled heap. Ronaldo had taken one for the team: Geiger booked Benatia, meaning he'd need to be careful from there on out.
Early in the second half, more Ronaldo and again, he was on the receiving end of a foul. This time, not realizing Geiger had played advantage, he waved his arms angrily in the middle of the pitch even as Portugal counterattacked down the left with Bernardo Silva. But seemingly a split-second later, Ronaldo had road-runnered his way into the Moroccan box, ready to fire at goal as Guedes' shanked finish off Silva's cross fell at his feet. The only downer was that his shot sailed way above the crossbar. He shook his head, knowing it was the sort of chance he is expected to bury.
This too is Ronaldo. The remonstration after the foul? We can only speculate but it may well have been a way of planting seeds of doubt in Geiger's head: He's far from an inexperienced referee, as this is his second World Cup, but he too is human, or as human as match officials can be. But the minute he sensed there was even the tiniest chance that Silva would find Guedes, he was gone, 30 yards up the field, ready to pounce upon a rebound or, as it happened, a wonky finish.
By the hour mark, Portugal were in full tortoise formation: a 4-5-1 with Ronaldo on his own, miles away and returning only to defend set-pieces, something he continues to do very well (it's an oft-overlooked part of his game).
"[At that stage] Ronaldo was playing in a position that was not the best for him," Santos said. "But it was about trying to help the team even though, of course, it left him isolated."
Later still, we saw him boot the ball away in frustration after a foul in a dangerous area gave Morocco their umpteenth free kick: He knew all too well how Portugal were under perpetual aerial threat. And five minutes from time, when he looked physically and emotionally spent, he scraped his innards to find the strength for a forward burst that resulted in him winning a (soft) free kick on the edge of the box, the kind that raises the possibility of heroics like those against Spain (not on this day) and, in any case, milks the clock even further (which it did).
Those "distance covered" numbers that FIFA disseminates can often be misleading, but not on Wednesday. The 8.81 kilometers Ronaldo managed were considerably less than any outfield player and a full 1.5 km less than Guedes. But it wasn't a question of how much -- there are limits even to his physiology -- but when and how. When it mattered, he was there; the only blot on his day was the chance he missed early in the second half.
Santos, who is normally known for his morose demeanor, actually cracked a joke when asked how Ronaldo does it. "He has a very good coach," he said, stone-faced, before breaking into a guffaw.
Then, he turned serious. "[Ronaldo] refines his capacity; it's like when a Port wine ages. He's constantly evolving, unlike other players. He knows what he can do, he knows what he can't do. He knows his body better than anyone. He doesn't want to do today what he did four or five years ago, and in two or three years he won't be doing what he does now."
Put differently, on a day when (almost) everything went wrong for Portugal -- Santos himself said it was "an unfair result" -- Ronaldo was at his efficient, minimalist best. He squeezed all he could out of his body, he maximized every ounce of energy, he led when he needed to lead, he rested when it was safe to do so.
This is what he brings, this is his way of carrying Portugal. What's obvious, though, is that his teammates need to step up.
"The dynamics were slow, we were filled with anxiety ... we need to do better, we need more out of ourselves," Santos said.
He knew Portugal got away with it against Morocco. And that while Ronaldo did his part, with service (or, more aptly, lack of service) like this, this is all you can expect from him: an efficiently minimalist performance that's enough to save you in the group stage but may well cost you in the knockouts.