NIZHNY NOVGOROD, Russia -- They say it exists only in our minds, and that's fine. They should say that. They should also say that it isn't anything more than a made-up teeter-totter wobbling back and forth in the collective brains of anyone who loves soccer.
Lionel Messi? Cristiano Ronaldo? Ronaldo? Messi?
To both players, the comparison is either contrived or silly (or both). But to us, it is the meat of what makes sports fascinating, the bedrock of conversation in bars or at concession stands or, as was the case here on Wednesday, aboard overcrowded trains from Moscow to this city to the east, where Lionel Messi and Argentina face a must-win game against Croatia on Thursday night.
The schedule at this World Cup has done us a favor, too: During this preliminary round, Cristiano Ronaldo and Portugal take to the stage one evening and, on the next day, they are followed by Messi and the Albiceleste. First one star and then the other, like a music festival where one headliner simply bleeds into the next.
---
World Cup 2018 must-reads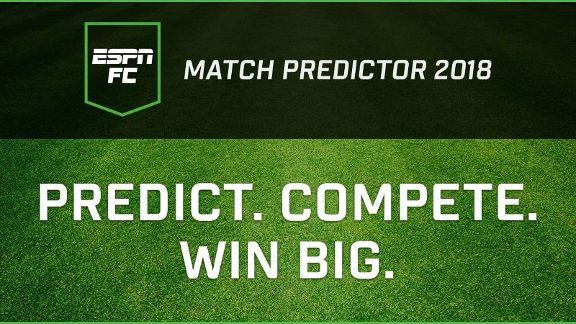 - Make your daily picks with ESPN FC Match Predictor 2018!
- World Cup fixtures, results and coverage
- World Cup LIVE: Follow all the action on and off the pitch each day with ESPN
- Mexico trio and Ronaldo make the ESPN team of Round 1
- Who can qualify for the round of 16? World Cup permutations
---
In the first set of matches, Ronaldo opened and stole the show. His hat trick against Spain was commanding and authoritative, the sort of performance that highlighted not just his skill (which remains remarkable), but his ability to seize the biggest moments and do what needs to be done.
Were his goals all gorgeous? No, but they were goals. Against Spain. In the World Cup. In a game where his team, the defending European champions, wanted desperately to get off to a strong start against the biggest competition in the group.
It would have been a tough bar for Messi to leap regardless -- a hat trick is about as close to a mic drop as one can get -- but the Argentine's follow-up was closer to something that would have gotten rotten tomatoes tossed in his direction as opposed to a standing ovation. Against upstarts Iceland, playing in Moscow's Luzhniki Stadium, Messi looked slow and lethargic for much of the night, never really troubling the Icelandic defense let alone putting on a performance that would stand up to that of his rival.
When he was gifted the opportunity to take a penalty kick, perhaps the easiest way a scorer can inject himself into a game's narrative, Messi stepped up, strode forward and watched as his tepid kick was palmed away by the goalkeeper.
A night earlier, Ronaldo had preened, posed, postured like a peacock. Messi simply stared.
What is the matter? Theories abound and one can't forget that it wasn't so long ago when Messi rescued Argentina's qualifying hopes with a legendary showing on the final night of matches. Then again, that reality may also show the level of quality that surrounds Messi, his teammates never quite coalescing around him to push Argentina forward.
Still, the Iceland game was disappointing. And it was impossible not to feel that part of Messi's frustration stems from the fact that Argentina cannot give him a consistent playmaker in the midfield -- like, say, Ivan Rakitic with Barcelona -- and also cannot count on someone to produce the vision and creativity that allow Messi the opportunity to work his magic.
Now, after that dispiriting 1-1 draw, the pressure on Messi will be even more when he takes on Croatia this Thursday. Ronaldo went first again, scoring the winner against Morocco, and delivered again. It wasn't to the same level as his three goals against Spain, of course, but without his fourth-minute header Portugal, otherwise lackluster, would have been adrift. Ronaldo, though, brought them back.
On Thursday, it will be Messi's chance, Messi's opportunity to play the hero for a team that needs one. Can he tip the see-saw back the other way? If Argentina are to advance, he almost surely has no choice.