ST PETERSBURG, Russia -- Three quick points following Brazil's 2-0 win over Costa Rica, which featured a glorious use of VAR.
1. Neymar, Coutinho deliver late, late drama
This was about nerves. About the contrast between a baby blue sky visible through the roof of the Saint Petersburg Stadium and dark clouds gathered over the Brazil bench. Their manager, Tite, found himself in serious danger of becoming the first Selecao boss to fail to win in his opening two games in a World Cup.
At halftime, it certainly looked as if we were headed in that direction. A stodgy Brazil were getting little joy. Neymar, perhaps cognizant of the fact that he had tried to do too much in the opener, was overcompensating the other way, doing too little. Philippe Coutinho, the creative spark, was sucked into the slow, dull plod imposed by Costa Rica. Willian, who Tite had said ought to be more involved, was so isolated he would have needed a satellite phone to communicate with the midfield.
So Tite sent on Douglas Costa -- a guy unafraid to run at people -- for Willian and, later, Roberto Firmino for Paulinho. Two moves which had the net result of stretching Costa Rica from left to right. Suddenly, gaps appeared for Coutinho's playmaking. Douglas Costa's aggressive running wreaked havoc on his flank which, in turn, shifted the focus from the other, freeing up Neymar.
---
World Cup 2018 must-reads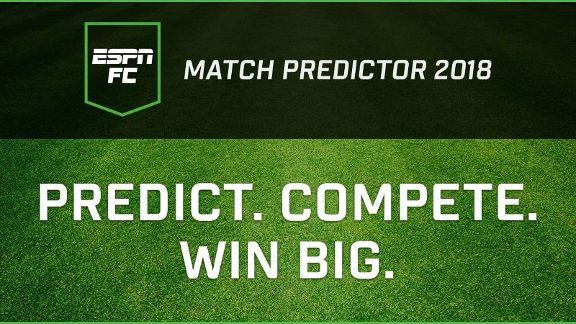 - Make your daily picks with ESPN FC Match Predictor 2018!
- World Cup fixtures, results and coverage
- World Cup LIVE: Follow all the action on and off the pitch each day with ESPN
- Messi helpless as Argentina's World Cup dream fades
- Mbappe announces himself on the World Cup stage
---
It still took last-ditch heroics from Coutinho and Neymar to break the ice, scoring in the 91st and 97th minutes respectively, but even before that, Brazil had begun creating chances. Neymar's second was the emotional release, and it clearly drained him, as evidenced by his tears on the pitch at the final whistle.
Tite will want to figure out what went wrong in the first 45 minutes and why. But he can take comfort from the fact that, should this happen again, he knows how to fix it.
2. VAR catches Neymar con -- and gets the call right
Video Assistant Refereeing will continue to divide opinion. But then you see incidents like the overturned penalty call on Neymar in the second half and, maybe, you start to get it.
Giancarlo Gonzalez's hand brushed across the front of Neymar's jersey after he was bamboozled by a sharp cut back. The Brazilian forward arched his back as if he'd been pulled back and, eventually, fell backward to the ground.
From one camera angle, you only see Neymar's back and Gonzalez's arm: you assume it's a classic shirt-pull. That may well be what referee Bjorn Kuipers saw in real time. Years of experience told him that it only takes a second to give a good yank of the sort that would unbalance a quick, light player like Neymar.
But then you see the other angle and you note that while Gonzalez's hand may or may not have brushed the front of the jersey, at no time does it ball into a fist, which is what you'd need for a yank. This was a con, plain and simple. VAR flagged it up, Kuipers went to review it on the screen and overturned his own call.
This is why VAR exists: to correct colossal blunders with a far-reaching impact.
3. Costa Rica gameplan almost worked
Costa Rica have a formula and it may not be pleasing to all, but it works. Well enough, in fact, to defeat Uruguay and Italy four years ago and to give Brazil fits this time around. And while stout, dense defending is part of it, it goes well beyond the concept of the impenetrability of solids (and, make no mistake about it, the likes of Oscar Duarte and Johnny Acosta are very much solid).
Oscar Ramirez's side packed the box as expected, leaving a lone forward outpost up the pitch -- initially, Marcos Urena, then Johan Venegas -- but they also broke with purpose and as a unit.
The technical gap was more than evident, but tactics were the great leveler. It took Tite a while to wrap his head around it, while Los Ticos seemed to grow in confidence and that largely made up for the fact that, once Douglas Costa came on and stretched them horizontally, their legs began to tire.
No matter. They held their own for more than 85 minutes against the favorites in this World Cup. That will live on, perhaps as much as the victories against Uruguay and Italy four years ago.