The end of the summer doldrums -- and the closing of the secondary transfer window for international players -- is upon us, and with it, the start of the MLS stretch run can commence. Per usual, no team is really out of the playoff hunt until the math says so, and with seven teams from each conference making the postseason -- c'mon MLS, that's too many! -- the math is even more forgiving than usual.
Home-field advantage is a different story, as it actually means something this time given the new single-elimination format, so this is one instance where regular-season placing will create more urgency than in years past.
With two months to go in the regular season, here's how the playoff race is shaking out.
The runaway favorite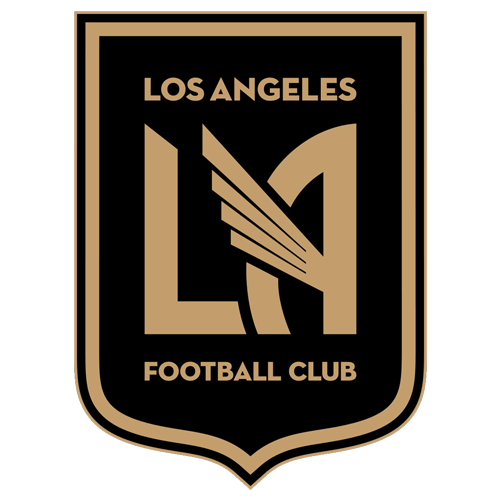 LAFC | 1st in West | 55 points
Next MLS match: Saturday at Real Salt Lake
(10 p.m. ET, stream live on ESPN+)
With 10 games to go, Bob Bradley & Co. have a whopping 10-point lead in the race for the Supporters' Shield. Their attack looks unstoppable, with the records for most goals and most points well within reach. If LAFC has a weakness, it's that it has shown an odd inability to manage games well: Sunday's game against the New York Red Bulls, when LAFC blew an early two-goal lead only to recover for a 4-2 win, was the latest example. Then again, Zlatan Ibrahimovic's hoodoo over LAFC is well-documented.
If the planets align, he could be LAFC's postseason kryptonite. That said, LAFC remains the heavy favorite to win a Shield/MLS Cup double.
Poised for a deep run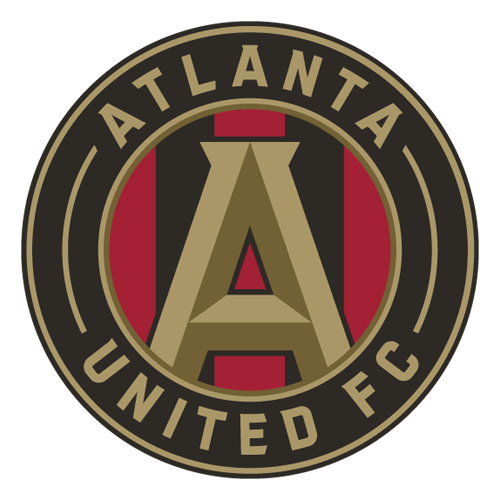 Atlanta United | 2nd in East | 42 points
Next MLS match: Sunday at Portland, 10 p.m. ET
There has been something of a "woe is me" vibe emanating from Mercedes-Benz Stadium for most of the season, whether about the new coach, change of tactics or new players struggling to adapt. Except now the Five Stripes appear to be hitting their stride. Pity Martinez is beginning to look like the player Atlanta thought it was getting, and the 3-4-3 formation Frank de Boer has been using looks a keeper. And, oh yeah, Atlanta is now only three points back of first-place Philadelphia in the Eastern Conference with a game in hand.
It's true Atlanta recently lost a 4-3 barnburner to LAFC, but that matchup would make for an epic MLS Cup final. Wednesday's 3-2 Campeones Cup win over Club America also bodes well.
Philadelphia Union | 1st in East | 45 points
Next MLS match: Saturday at Chicago
(8 p.m. ET, stream live on ESPN+)
Every week the expectation is that the Union will suddenly revert to their historical type and begin dropping points. After five months, it's not happening.
The Union are the classic "greater than the sum of their parts" team. They don't appear to have a go-to striker, but Kacper Przybylko has 11 goals, and the rest have been spread out to the extent that Philadelphia has the best attack apart from LAFC. The defense has been a tad suspect at times, but overall this is a team with fantastic balance, especially with the midfield containing Haris Medunjanin, Alejandro Bedoya and Marco Fabian.
Can cause some upsets in October
New England Revolution | 6th in East | 34 points
Next MLS match: Saturday at Red Bulls
(7 p.m. ET, stream live on ESPN+)
They looked dead and buried until Bruce Arena arrived and completely altered the trajectory of the Revs' season. The addition of Gustavo Bou has helped galvanize an attack that already had some pretty good pieces in Carles Gil and Cristian Penilla. Arena's decision to go with a 3-5-2 hints that there are still some questions on defense, but regardless, New England looks set to make the postseason.
Minnesota United | 2nd in West | 41 points
Next MLS match: Saturday vs. Orlando
(8 p.m. ET, stream live on ESPN+)
The Loons have enjoyed a substantial turnaround. That's what happens when you sign well (Osvaldo Alonso, Jan Gregus, Romain Metanire, Vito Mannone), trade well (Ike Opara) and draft well (Mason Toye, Chase Gasper, Hassani Dotson). The team of 10,000 wingers could stand to get a bit more production from out wide, but the first playoff spot in team history is there to be claimed.

San Jose Earthquakes | 6th in West | 38 points
Next MLS match: Saturday at Sporting KC
(8:30 p.m. ET, stream live on ESPN+)
This is more of a season-long assessment for the Quakes, with Matias Almeyda working wonders at Avaya Stadium. But San Jose has dropped points the past two weeks against teams below it in the overall standings. The center of defense still looks to be a question, and the schedule down the stretch is tilted more toward road matches, where the Quakes have not impressed.
Almeyda's system has flummoxed opponents. Is the league beginning to adjust? Will the Quakes run out of gas? Or can gold-plated acquisition Cristian Espinoza lead San Jose to the postseason promised land?

Portland Timbers | 7th in West | 37 points
Next MLS match: Sunday vs. Atlanta. 10 p.m. ET
A really home-heavy schedule, with only one more road game this season, bodes well for the Timbers' playoff chances. So does the play of Brian Fernandez, who has torn it up to the tune of 10 goals in only 12 league appearances. But teams are beginning to adjust and taking away the spaces in behind that Fernandez loves. Playing Jeremy Ebobisse as a central striker could be the key to providing enough attacking variety to keep Fernandez among the goals.
New York City FC | 4th in East | 38 points
Next MLS match: Saturday at FC Cincinnati
(7:30 p.m. ET, stream live on ESPN+)
New York City has some dynamic attacking pieces, with Maxi Moralez in particular feeding the likes of Heber and Valentin Castellanos. Only LAFC and Atlanta United have conceded fewer goals. So why hasn't this team done better? Maybe it's just a function of time. NYCFC has been making up for an 0-5-1 start, so there's that. If it can manage to snag a home playoff game or two, New York will be mighty tough to beat in the straitjacketed confines of Yankee Stadium.

Real Salt Lake | 4th in West | 40 points
Next MLS match: Saturday vs. LAFC
(10 p.m. ET, stream live on ESPN+)
RSL has claimed 20 points of a possible 27 in its past nine matches, but the firing of manager Mike Petke, for a postgame tirade against officials on July 24 that reportedly included multiple anti-gay slurs, has put the team in turmoil. Freddy Juarez claimed two wins and a draw filling in for Petke. He won again Wednesday against Seattle. Now the team is his. Sam Johnson recently returned from a quad injury, and if he gets back to top form (and he scored Wednesday), he could be the deciding factor.
- Stream games LIVE on ESPN+
- Inter Miami FC: How the franchise is shaping up
- MLS Confidential: The definitive player poll
Mystery-box teams
D.C. United | 3rd in East | 39 points
Next MLS match: Saturday at Vancouver
(10 p.m. ET, stream live on ESPN+)
Yes, the Black-and-Red are third in the Eastern Conference, but there's a "breaking us in two" feel to what's going on at Audi Field. Wayne Rooney is leaving after the season. Luciano Acosta is likely to follow. Sure, DCU could reprise its form from a year ago, but the team has shown little sign of that this season. Maybe last weekend's win over the Galaxy will allow United to kick on and make a deep playoff run.
LA Galaxy | 3rd in West | 40 points
Next MLS match: Saturday vs. Seattle
(10 p.m. ET, watch live on ESPN2)
Speaking of the Galaxy, this side remains difficult to figure out. They've gotten reinforcements in every part of the field yet remain dependent on Zlatan Ibrahimovic and are oddly frail in the back. They're the only Western Conference team in a playoff spot that has a negative goal difference. The hope is that Cristian Pavon will be the attacking force everyone expects, but Jonathan dos Santos will be just as important.
New York Red Bulls | 5th in East | 37 points
Next MLS match: Saturday vs. New England
(7 p.m. ET, stream live on ESPN+)
The Red Bulls are a gambler's nightmare and never make it easy on their fans, either. They're not the only one -- this is MLS after all -- but one week they're grinding out a 1-0 win at Orlando, the next they're losing 3-2 at home to Columbus. It feels as if they are a team in transition, too. Tyler Adams is gone and Bradley Wright-Phillips hasn't just lost a step, he has lost his starting spot to Brian White. The Red Bulls have talent and pushed LAFC to the limit last weekend, so they look a solid bet to reach the postseason. But it's tough to imagine they'll get too far.
On the bubble
Seattle Sounders | 5th in West | 39 points
Next MLS match: Saturday vs. LA Galaxy
(10 p.m. ET, watch live on ESPN2)
This team has endured more than its fair share of adversity. Some of it was self-inflicted, like the departure of midfielder Osvaldo Alonso. But the forced retirement of Chad Marshall, injuries to the likes of Will Bruin and international absences have cut deep. The Sounders have persevered but are now fading. One point in three matches has seen them drop to fifth place in the West. With Nicolas Lodeiro in the side, anything is possible. That said, a tough stretch run that sees them play eight of nine against teams in playoff spots means things won't get any easier.
FC Dallas | 8th in West | 36 points
Next MLS match: Saturday at Montreal
(7:30 p.m. ET, stream live on ESPN+)
Take a young, talented team and a first-year coach in Luchi Gonzalez and Dallas is about where one might expect: one point out of the last playoff spot in the Western Conference. The sale of Carlos Gruezo might yet come back to haunt FCD, especially in terms of the team's balance. Gonzalez is either left trying to play Bryan Acosta as the lone holding midfielder, which leaves Dallas vulnerable defensively, or teaming Acosta with Brandon Servania and stilting the attack.
Chicago Fire | 10th in East | 30 points
Next MLS match: Saturday vs. Philadelphia
(8 p.m. ET, stream live on ESPN+)
The Fire have been an enigma all season in that they've played good soccer. Only LAFC have a better mark in terms of expected goal differential. And yet this team has continually found ways to lose. Now two wins in a row has Chicago only three points off the final playoff place in the Eastern Conference. The next two games (home to Philadelphia and away to New England) will prove critical to the Fire's postseason hopes.
Orlando City | 8th in East | 33 points
Next MLS match: Saturday at Minnesota
(8 p.m. ET, stream live on ESPN+)
The Lions have somehow managed to hang around and now they're level on points with Montreal and Toronto for the seventh and final spot in the East. The defense has been much improved, Nani has been as advertised with eight goals, and preseason pickup Tesho Akindele has been sneaky good with nine tallies. A tough four-game swing that includes games against Minnesota, Atlanta, San Jose and LAFC will decide matters.
Fading from contention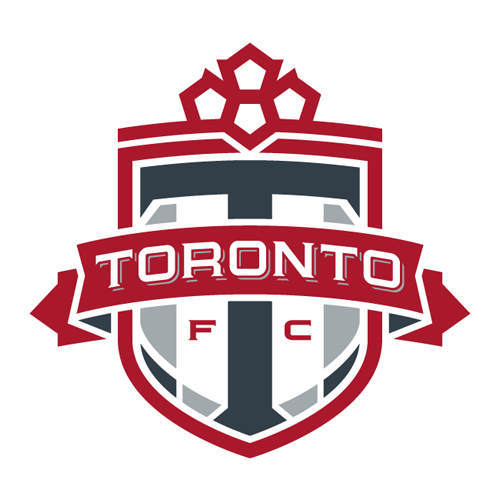 Toronto FC | 9th in East | 33 points
Next MLS match: Saturday at Columbus
(7:30 p.m. ET, stream live on ESPN+)
Toronto is another team that seemed to get the reinforcements it needed with Alejandro Pozuelo, Omar Gonzalez, Erickson Gallardo and Nicolas Benezet, but TFC hasn't yet put it all together on the field. The Reds have looked vulnerable in transition and BMO Field isn't near the fortress it once was. Should Toronto miss the postseason for the second year running, it's tough to see how manager Greg Vanney survives even after winning a domestic treble in 2017.
Montreal Impact | 7th in East | 33 points
Next MLS match: Saturday vs. FC Dallas
(7:30 p.m. ET, stream live on ESPN+)
Montreal is seventh in the East but hanging on by its fingernails, having lost six of seven. Ignacio Piatti's return from injury lasted all of three games before suffering an adductor injury last weekend that will shelve him for another two games. There is hope, however, for the Impact in that six of their last eight games are at home. The addition of Bojan Krkic could provide a spark as well, but that's asking a lot of a midseason addition, even one as talented as the Barcelona product.
Need a miracle

Houston Dynamo | 9th in West | 30 points
Next MLS match: Saturday vs. Colorado
(9 p.m. ET, stream live on ESPN+)
Perhaps there are limits to a low-budget approach but now it is Wilmer Cabrera who has taken the fall, getting fired after Houston lost 10 of its past 12 games, with only 14 goals scored in that span. Christian Ramirez has been brought into bolster the strike corps, but is there now enough room for Alberth Elis? Last weekend there wasn't, at least from the start. There are some winnable games down the stretch against the likes of Colorado, Orlando and Vancouver, but it probably won't be enough to make the postseason.
Sporting Kansas City | 10th in West | 28 points
Next MLS match: Saturday vs. San Jose
(8:30 p.m. ET, stream live on ESPN+)
Some idiot picked Sporting Kansas City to win the Supporters' Shield. OK, it was me. But even if one's predictions weren't that optimistic, SKC's fall has been borderline shocking. Peter Vermes will push his group to the end, but it's past time for fans to begin thinking about next season.
Columbus Crew | 11th in East | 26 points
Next MLS match: Saturday vs. Toronto
(7:30 p.m. ET, stream live on ESPN+)
Perhaps all the off-field turmoil last year finally caught up with the Crew, at least in terms of restocking the side during the offseason. Certainly Columbus couldn't solve its scoring issues. Injuries to Milton Valenzuela and Federico Higuain, the departure of goalkeeper Zack Steffen and a passel of international call-ups didn't help either. The introduction of new GM Tim Bezbatchenko and manager Caleb Porter was bound to have some hiccups as well. The roster rebuild is underway, with five new players already on board, but it probably won't be enough to salvage this season.
Season's over
Colorado Rapids | 11th in West | 26 points
Next MLS match: Saturday at Houston
(9 p.m. ET, stream live on ESPN+)
Who says games at the beginning of the season don't matter? The Rapids' record under Conor Casey is 7-6-3, which makes you wonder if the team is that much better now or was that bad when it started 0-7-2 under Anthony Hudson. Regardless, Colorado is playing for next year.
Vancouver Whitecaps | 12th in West | 24 points
Next MLS match: Saturday vs. D.C. United
(10 p.m. ET, stream live on ESPN+)
Count me among those who thought Marc Dos Santos would get more out of this Whitecaps team than he has, although to be fair, the talent deficit is immense. The attack will require (another) revamp. More telling, the organization is still looking to hire a head of player recruitment, which is long overdue.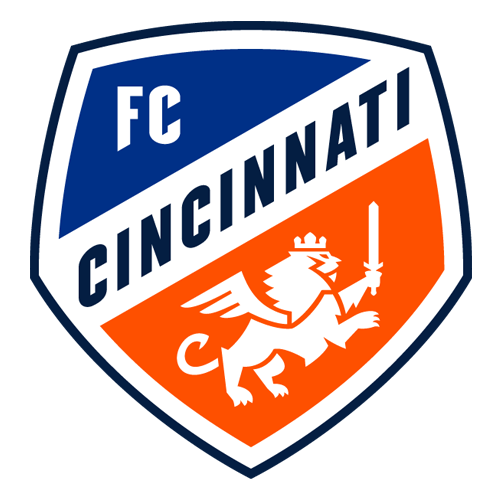 FC Cincinnati | 12th in East | 18 points
Next MLS match: Saturday vs. New York City FC
(7:30 p.m. ET, stream live on ESPN+)
Cincinnati has already done both the triage and the major surgery by hiring a GM (which it should have done from the start) as well as a new coach. Both GM Gerard Nijkamp and manager Ron Jans will need to be quick studies in terms of what works in MLS. Then again, they can't do any worse than what took place before.