The footy world never stops, and while the Demons are still in celebration mode after their drought-breaking 2021 AFL Grand Final victory, most clubs have had their eyes firmly on 2022 for many weeks.
ESPN expert Chris Doerre has broken down the free agency and trade period, and what they have gained/lost ahead of the draft.
---

Adelaide
List needs:
In: Jordan Dawson and picks 33, 75
Out: Jake Kelly, picks 23, 37, 62, 66 and 2022 4th round selection
2021 draft picks: 4, 33, 75, 80
Grade: A+
Rationale: Adelaide's first positive move was to secure Melbourne's first round selection for 2o22 in a four-way pick trade without needing to give up a first round selection of their own.
This pick exchange was the precursor to one of the best deals of the trade period, with Adelaide only giving up Melbourne's 2022 first round pick in exchange for Jordan Dawson. It's not every day a club secures an elite footballer for a pick that is likely to be a late first round choice, and even less common from a rebuilding team. What makes the result so positive is the Crows didn't need to give up pick 4 or their 2022 first round pick in the exchange.
Adelaide's only loss was Jake Kelly who joins Essendon as a free agent. Kelly is a capable component, and someone Adelaide would have preferred not to have lost, but given the addition of Dawson the Crows should feel confident they have improved their list.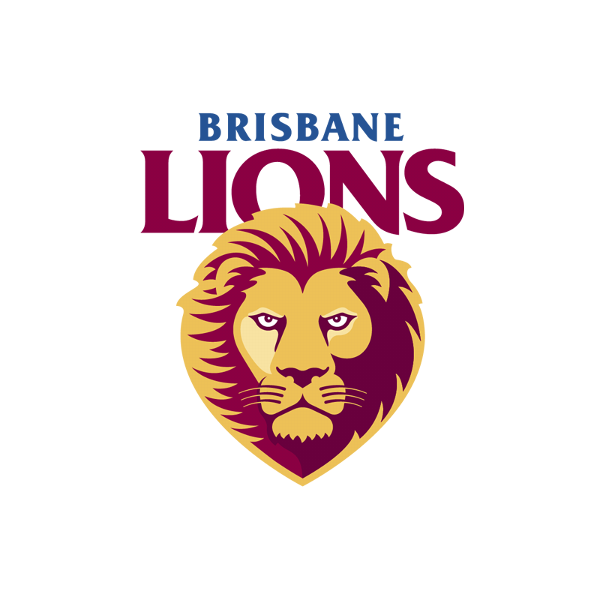 Brisbane
In: Darcy Fort and pick 41
Out: Pick 50 and 2022 third round selection
2021 draft picks: 14, 18, 41, 54, 60, 76, 90
Grade: B
Rationale: With Brisbane looking thin in the way of established ruckmen following the retirement of Archie Smith, Darcy Fort ultimately joins the Lions with the purpose of providing insurance in case Oscar McInerney gets injured. A positive to the trade is that Brisbane, in addition to adding Fort, arguably received the best pick in the exchange, moving up nine positions from pick 50 to 41.
Carlton
In: George Hewett, Adam Cerra, Lewis Young
Out: Sam Petreveski-Seton, pick 6 and 2022 3rd round selection
2021 draft picks: 25, 64, 82
Grade: B+
Rationale: Carlton set out to improve their midfield and succeeded in doing so.
The difference-maker for the Blues is getting Adam Cerra, who will provide Carlton with quality midfield support Sam Walsh and Patrick Cripps. For pick 6 and a 2022 third round selection, the acquisition of Cerra is great value.
George Hewett, who joined the Blues as a free agent, further adds to Carlton's midfield and should enjoy a more prominent role than what he played this year with the Swans. With Hewett turning 26 in December, the relative risk for the Blues is the length of deal, which takes takes Hewett through until the end of 2025.
The trade that may come back to bite the Blues is the Sam Petreveki-Seton exchange. Carlton secured ruckmen/defender Lewis Young from the exchange, but given his lack of improvement in recent years, it's hard to see a path towards him earning a best-22 spot. In contrast, Petrevski-Seton should receive regular senior games for West Coast.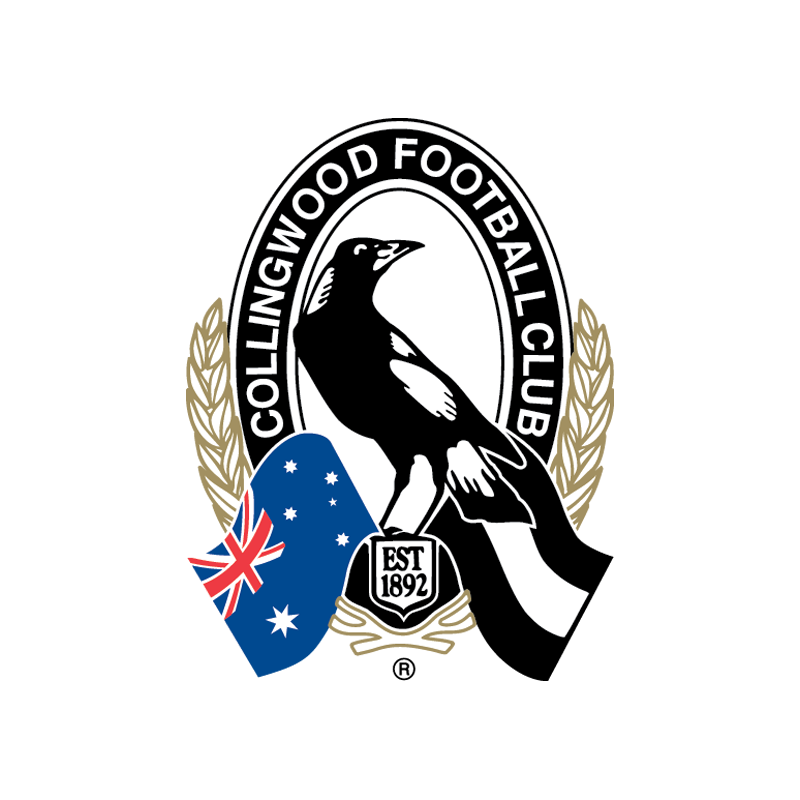 Collingwood
In: Nathan Kreuger, Patrick Lipinski and picks 27, 46, 55, 58, 79, Brisbane 2022 3rd round selection and Hawthorn 2022 3rd round selection
Out: Max Lynch, picks 41, 43, and 2022 2nd, 3rd and 4th round selections
2021 draft picks: 27, 36, 46, 48, 55, 58, 78, 79
Grade: B+
Rationale: Collingwood's major trade objective was ensuring the club has enough picks to match bids for father-son Nick Daicos. This was more than achieved during their exchange with Gold Coast of future picks for 2020 selections.
Collingwood's two additions Nathan Kreuger and Patrick Lipinski fill clear and pressing needs. Kreuger was secured as an athletic key forward while Lipinski will be looking to play a prominent part in Collingwood's midfield.
The cost to add Kreuger is fair value given he remains a speculative player, though with his athleticism, clean skills and strong marking, Collingwood are betting he has further development left and can establish himself as a part of the Pies' best side.
Collingwood's trade for Lipinski may prove to be their best. Pick 43 is enough to give up for someone on the fringes for another team, but Lipinski, in the glimpses he has played through the midfield, has shown enough to suggest with a more prominent role he can be a very good on-baller. Lipinski, with his speed, agility, clean hands, ball use and decision making, will give Collingwood's midfield something different; he should be one of Collingwood's featured midfielders in 2022.
Max Lynch's departure is unlikely to be felt much by Collingwood given Brodie Grundy's durability, but not unlike Jarrod Witts five years ago, Lynch is another ruckman who due to limited opportunity is good enough to become a best-22 ruckman elsewhere. Considering Lynch's two senior appearances, which included a game against Melbourne where he won the hitout count against Max Gawn, the return the Pies got is far too low, even accounting for Lynch not having a path towards a best-22 position for Collingwood.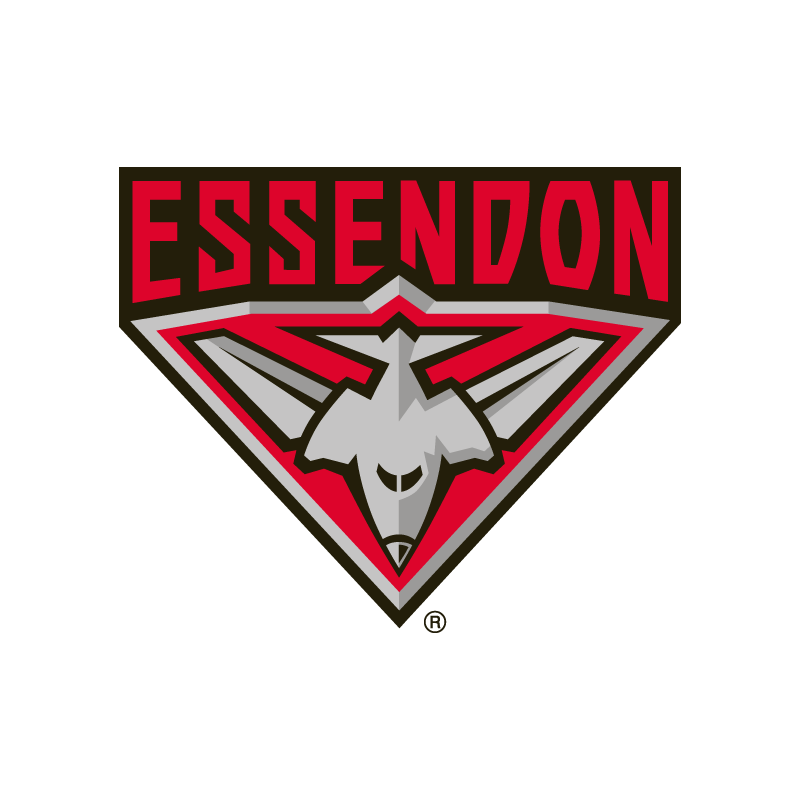 Essendon
List needs:
In: Jake Kelly
Out: None
2021 draft picks: 11, 51, 56, 87
Grade: B
Rationale: The addition of Jake Kelly as a free agent solidifies Essendon's already strong defence, adding additional experience and a proven able performer who can shut down opposition forwards and intercept to a good level.
The disappointing component for Essendon is not being able to get any other deals done.
The Bombers were keen to add Giant Bobby Hill as a small forward and Hill would have injected speed into the front half, but the Bombers were unable to reach a deal.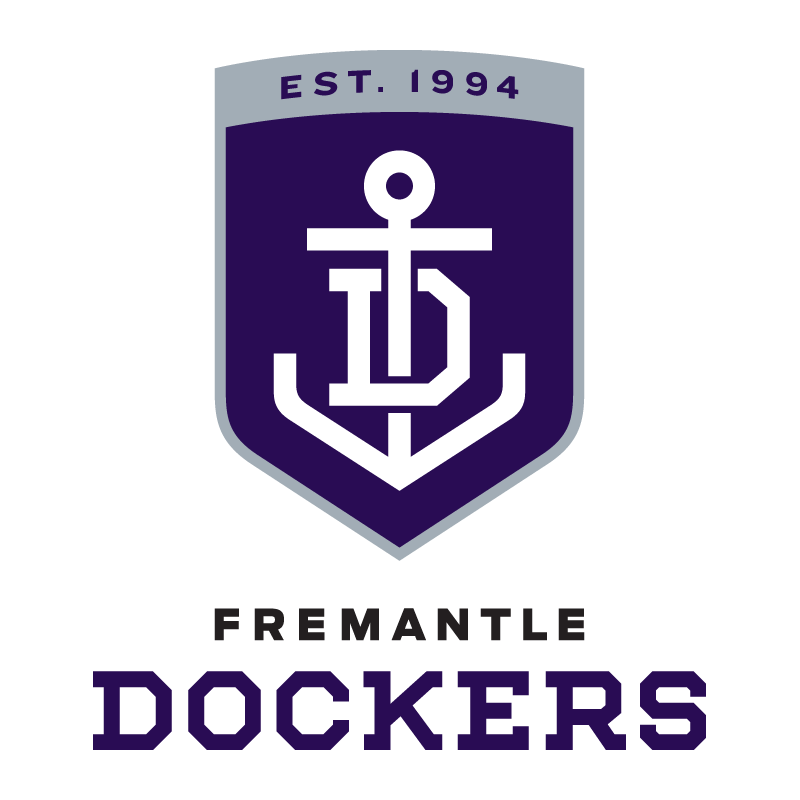 Fremantle
In: Will Brodie, Jordan Clark, picks 6, 19, 61, 69 and Geelong 2022 4th round selection
Out: Adam Cerra, pick 27 and 2022 2nd, 3rd round and 4th selections
2021 draft picks: 6, 8, 19, 61, 69, 84
Grade: D+
Rationale: The trade that will hurt the Dockers most is that of Adam Cerra for pick 6 and Carlton's 2022 third round selection. While pick 6 is a desirable pick, it's unlikely to yield someone who will be as good as Cerra.
Fremantle's trade for Will Brodie was a positive one, receiving the underutilised ball winning midfielder for something equivalent to a salary dump. By making the trade for Brodie the Dockers arguably secured the better combination of picks, improving their position in this year's draft with pick 19 received as part of the deal. Fremantle's exchange with Collingwood to move up to pick 22 for pick 27, and their 2022 third round selection, was a successful one because it enabled the Dockers to retain pick 19, with pick 22 instead used in Fremantle's trade for Jordan Clark. However, the Clark trade though was still pricey given he had three years in the AFL system on a team lacking speed and remained depth.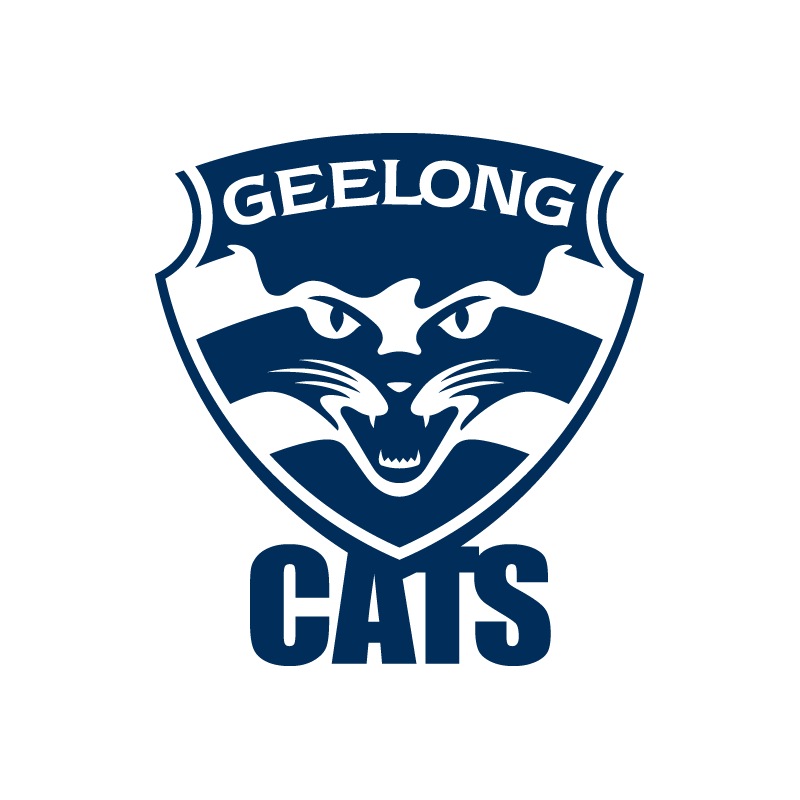 Geelong
In: Jon Ceglar, picks 22, 50, Carlton's 2022 3rd round selection and Hawthorn 2022 4th round selection
Out: Nathan Kreuger, Darcy Fort, Jordan Clark, picks 55 and 2022 4th round selection
2021 draft picks: 22, 30, 32, 34, 50, 91
Grade: B+
Rationale: The addition of Jon Ceglar is a positive one for Geelong as a low-cost ruckman who can be a genuine lead ruckman and more competitive alternative to Rhys Stanley.
The exits of Nathan Kreuger, Darcy Fort and Jordan Clark are unlikely to mean anything significant for Geelong in the short term, though being outside best-22 players will mean additional salary cap space saved for future list flexibility.
While the returns received for Kreuger and Fort are what would be expected for depth players, the return received for Jordan Clark was positive. The Cats now have pick 22 and Carlton's 2022 3rd round selection; that is a great return for Clark and Geelong's 2022 4th round selection.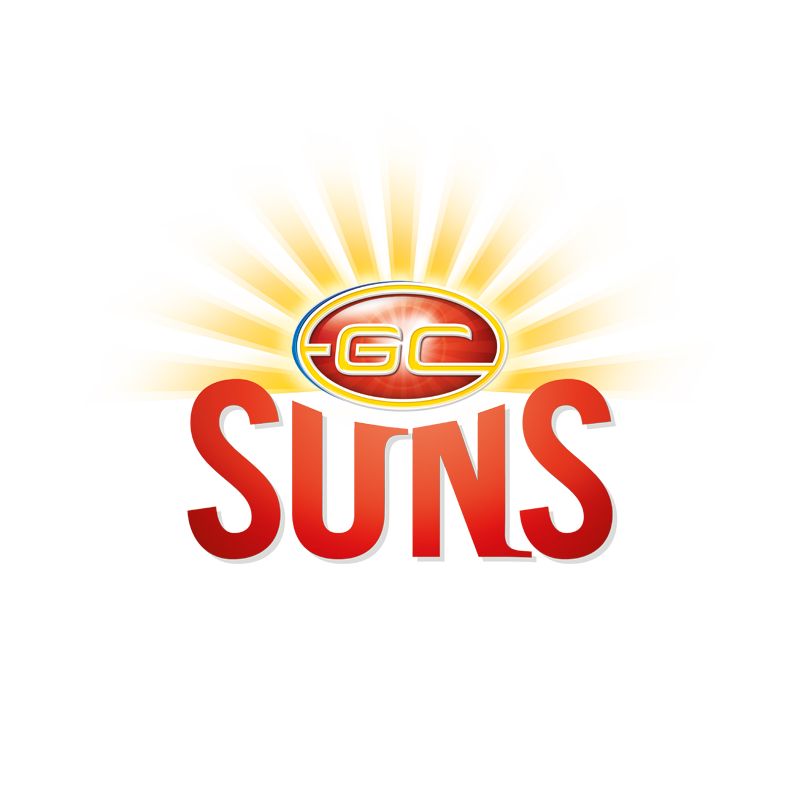 Gold Coast
In: Mabior Chol, Collingwood's 2022 2nd, 3rd and 4th round selections and Fremantle's 2022 second and fourth round selections
Out: Will Brodie, picks 19, 22, 46, 58, 61, 69, 79 and 2022 4th round selection
2021 draft picks: 3
Grade: D+
Rationale: As a free agent, Mabior Chol was the only player the Suns secured. With Chol purely a backup to Jarrod Witts, he won't do anything to move the needle for the Suns.
Gold Coast's pick exchange with Collingwood was marginally favourable to the Pies, though the Suns achieved their objective of moving picks they don't need in this year's draft into the 2022 draft for greater flexibility then.
In an exchange with Fremantle, the Suns moved on rarely used midfielder Will Brodie. The trade sees Gold Coast give away arguably the better combination of picks, the objective similar to that of Collingwood as the Suns move out of the 2021 draft aside from pick 3, instead having a large draft hand in 2022.
The worry for the Suns is that if any of their young stars Jack Lukosius, Ben King and Izak Rankine, who are all out of contract at the end of 2022, decide to leave, Gold Coast, who already have a sizable draft hand heading into 2022, may have more years of trading for future picks ahead of them. Why all the picks are unlikely to amount to anything meaningful is the Suns have no clear path towards becoming a destination club. If their best young players request trades, the Suns will continue flailing towards the bottom of the ladder.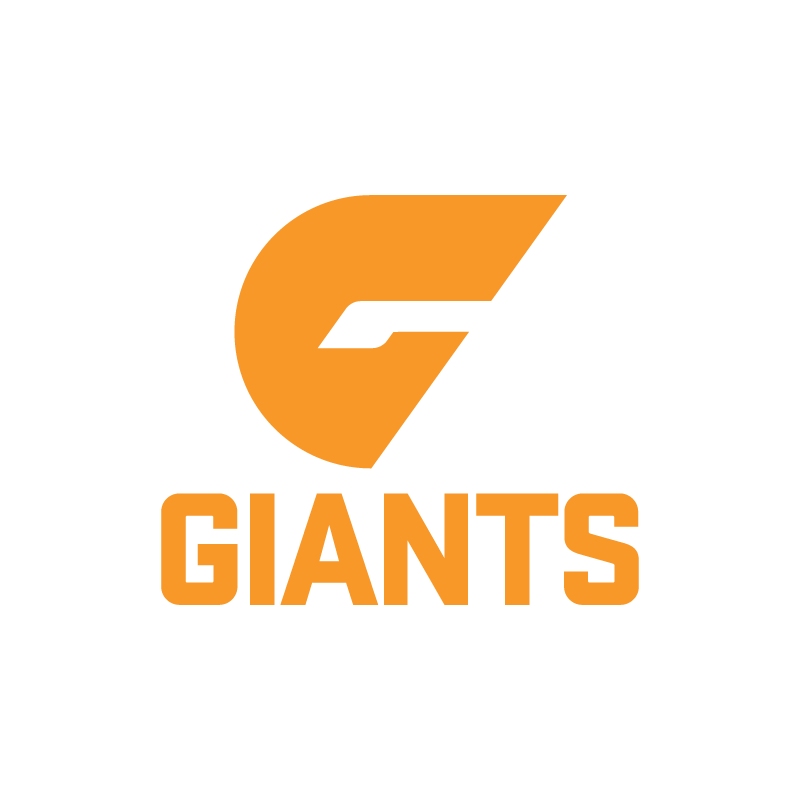 GWS
In: Port Adelaide's 2022 3rd round selection
Out: Jeremy Finlayson
2021 draft picks: 2, 13, 53, 71, 89
Grade: C
Rationale: Much of the story with the Giants was the deals they were unable to complete, with talk of a Rory Lobb return called off on Sunday night while a trade of Bobby Hill to Essendon was also unable to be reached.
The one trade the Giants were able to agree to was Jeremy Finlayson to Port Adelaide in exchange for the Power's 2022 third round selection. With Finlayson a proven and able goal kicker, the return is disappointing.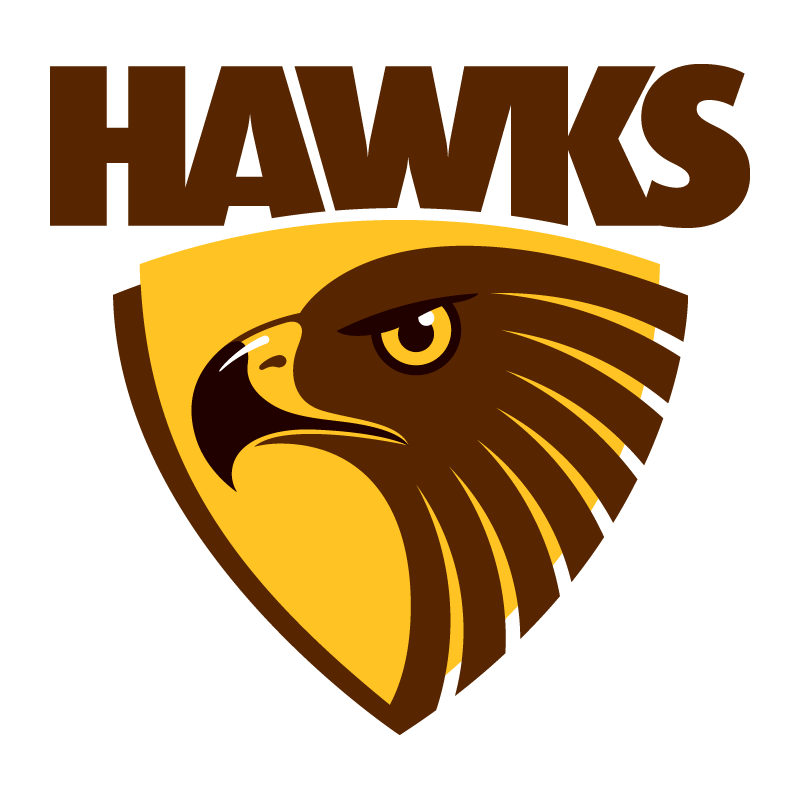 Hawthorn
In: Max Lynch, Fremantle's 2022 3rd round selection and Gold Coast's 2022 4th round selection
Out: Tim O'Brien, Jon Ceglar and 2022 3rd and 4th round selection
2021 draft picks: 5, 21, 24, 59, 65, 81
Grade: B
Rationale: Unable to move any of the big names the Hawks were trying to drum up interest in during the trade period, Hawthorn ultimately failed to do what they set out to do and could not bring in additional early picks. The element of concern around these non-trades is the broader alienation of Hawthorn's senior players, which will hurt morale internally.
With that said, the non-trades may be a blessing in disguise with the Hawks pulling off one of the best deals of the trade period, securing Max Lynch at a low cost as a ready-made ruckman who can contend with Ned Reeves to be Hawthorn's long-term No. 1 ruckman. With Lynch in both of his games for Collingwood playing a competitive brand of football and winning the hit out count against Max Gawn, Hawthorn's ruck stocks suddenly look healthy and set for the long term.
Of the losses, Tim O'Brien ideally would have been retained given his strong form to close the season in defence. With Hawthorn having younger talls they want to award greater opportunity to, O'Brien's departure won't make much of a difference.
With the addition of Max Lynch, Jon Ceglar's departure for no meaningful return should make no difference to the Hawks as someone they would no longer have had any need for.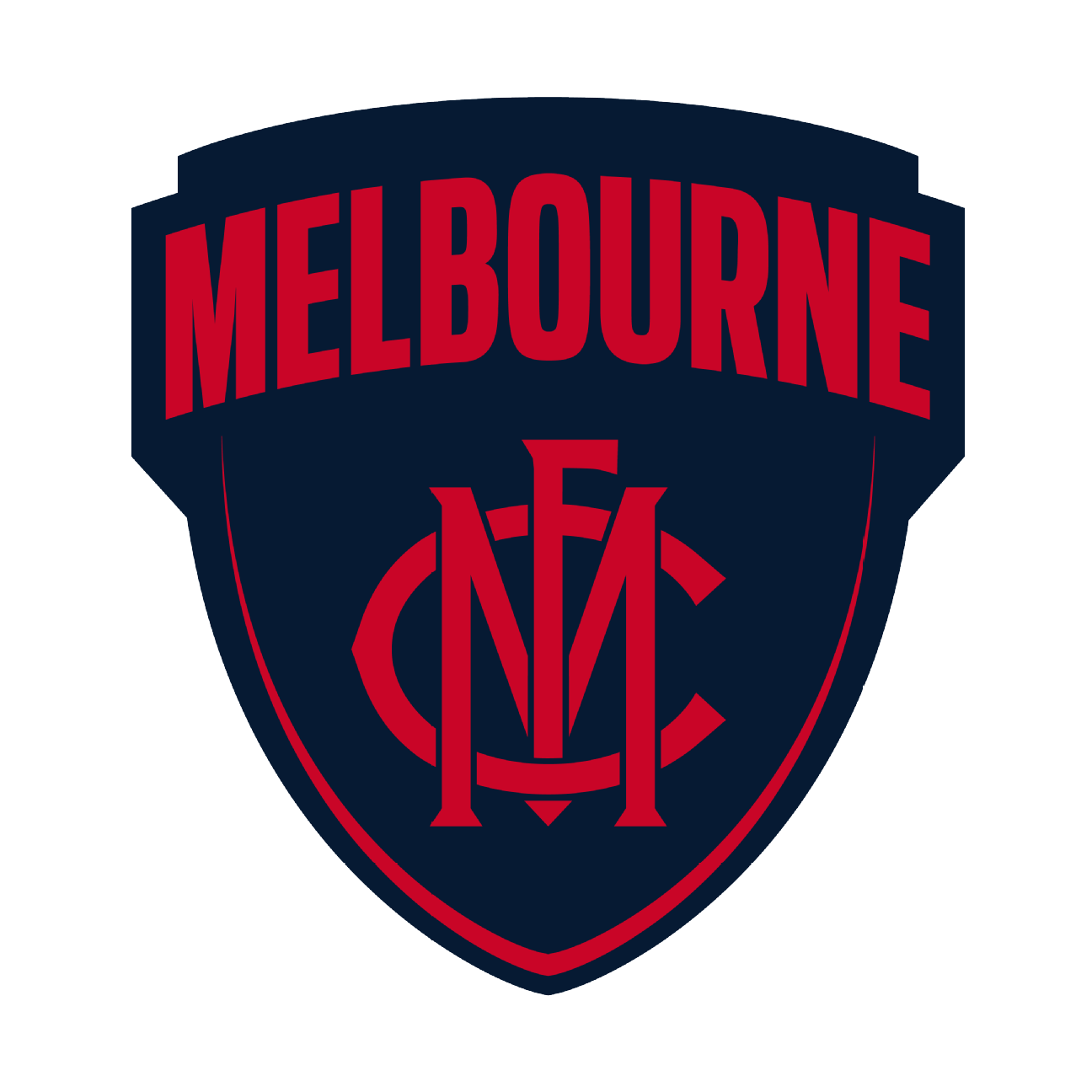 Melbourne
In: Luke Dunstan and picks 17, 37 and 49
Out: Picks 33, 45 and 2022 1st round selection
2021 draft picks: 17, 37, 49, 57, 94
Grade: B+
Rationale: A top-15 player for average pressure acts per game and inside 50s and top-30 for average clearances, ground ball gets and contested possessions, Luke Dunstan is an underutilised midfielder and great get as an unrestricted free. While Melbourne's midfield will be a challenge to break into, with the retirement of Nathan Jones and delisting of Aaron Vandenberg, Dunstan will at worst provide a high-level depth option, and at best could be a strong fourth midfielder who further enhances Melbourne's midfield.
Engaging in a four-way pick exchange, Melbourne secured Western Bulldogs pick 17 as part of the exchange, with the most notable pick traded being their 2022 first round pick. Melbourne last year traded away their first-round selection and by doing so again this year are understandably backing themselves to contend for another premiership in 2022.
It looks a risky and ill-advised move that could backfire badly, as we saw from Collingwood this year after they endured a below expectation season, forfeiting their first-round pick to Greater Western Sydney. In the case of Melbourne, there is nothing to suggest the Demons drop away. In their premiership window, a pick taken today may be worth more than a pick taken further into the future.
The larger key for Melbourne was retaining their premiership side and maintaining their competition best list chemistry which they've succeeded in doing.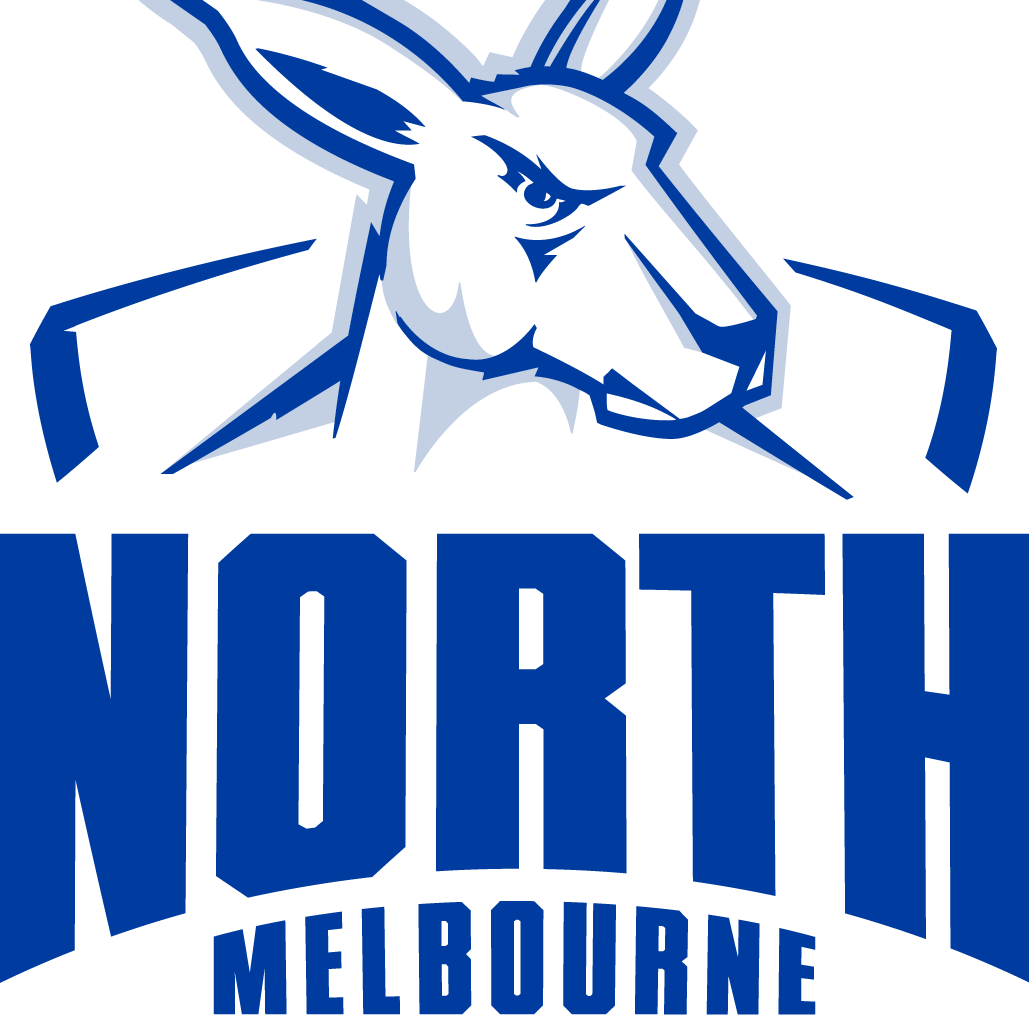 North Melbourne
In: Callum Coleman-Jones, picks 42, 47 and Richmond's 2022 4th round selection
Out: Robbie Tarrant, pick 40 and 2022 2nd round selection
2021 draft picks: 1, 20, 42, 47, 72, 77
Grade: C
Rationale: The trade for Callum Coleman-Jones on a four-year deal is risky given he's not at this stage a best-22 player and has had his off-field issues. Both through the ruck and up forward while Coleman-Jones is capable and has had some positive moments at AFL level, there is no clear path to Coleman-Jones being a best-22 piece which makes the deal questionable.
The departure of Robbie Tarrant shaves experience from a young North Melbourne playing list which will miss his leadership, though fortunately the Kangaroos have enough in the way of established key defenders to cope with the departure of Tarrant short term.
North Melbourne also were in talks around a trade of Tristian Xerri to St Kilda, but were unable to reach a deal.
Port Adelaide
In: Jeremy Finlayson, pick 12 and Sydney 2022 3rd round selection
Out: Peter Ladhams, pick 16 and 2022 3rd round selection
2021 draft picks: 12, 63, 73, 74, 92
Grade: C
Rationale: The low price paid for Jeremy Finlayson was a positive for Port Adelaide given Finlayson is an established goalkicker and able key forward who should apply further pressure for spots.
The disappointing deal for the Power was the trade of Peter Ladhams to Sydney for such a poor return. Ladhams is one of the competition's best ruckmen under the age of 25, and for the Power to only move up from pick 16 to 12 and receive a future third is unders.
The only saving grace for the Power in the departure of Ladhams is the opportunity it opens for young ruckman Sam Hayes. With Hayes playing a strong brand of football in the SANFL and looking like another AFL ready ruckman, he may provide the Power with a direct replacement for Ladhams as a ruck who can take a strong contested mark and as required play forward.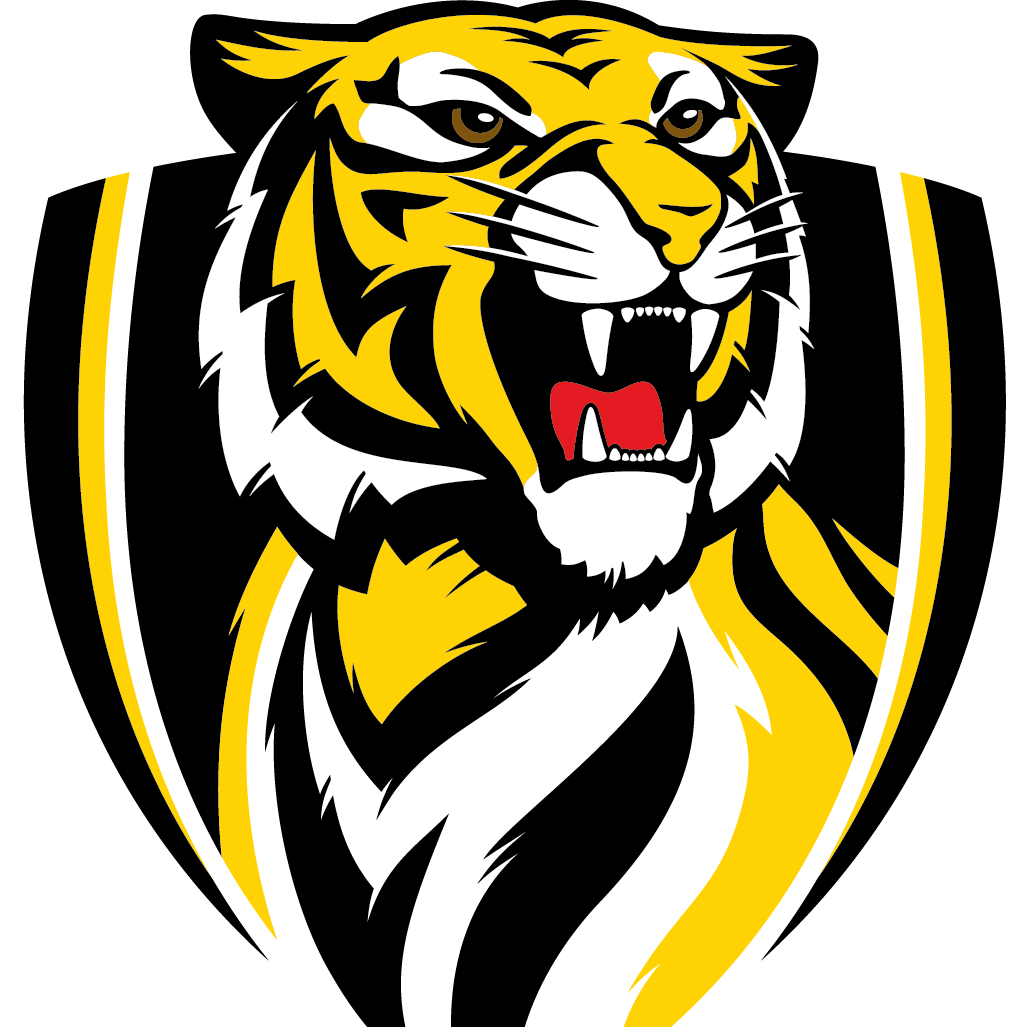 Richmond
In: Robbie Tarrant, pick 38, 40 and North Melbourne's 2022 2nd round selection
Out: Mabior Chol, Callum Coleman-Jones, picks 42, 47 and 2022 4th round selection
2021 draft picks: 7, 15, 26, 28, 38, 40, 83
Grade: B+
Rationale: The return of pick 38 as an end of second round compensation pick was a strong return for depth ruckman Mabior Chol who joined Gold Coast as a free agent.
The addition of Robbie Tarrant solidifies Richmond's defence and adds a suitable low-cost short-term replacement for the retired David Astbury. While Richmond would have liked to have retained Callum Coleman-Jones, given the four-year deal offered by North Melbourne, Richmond received fair value, the pick combination improving the Tigers' draft hand.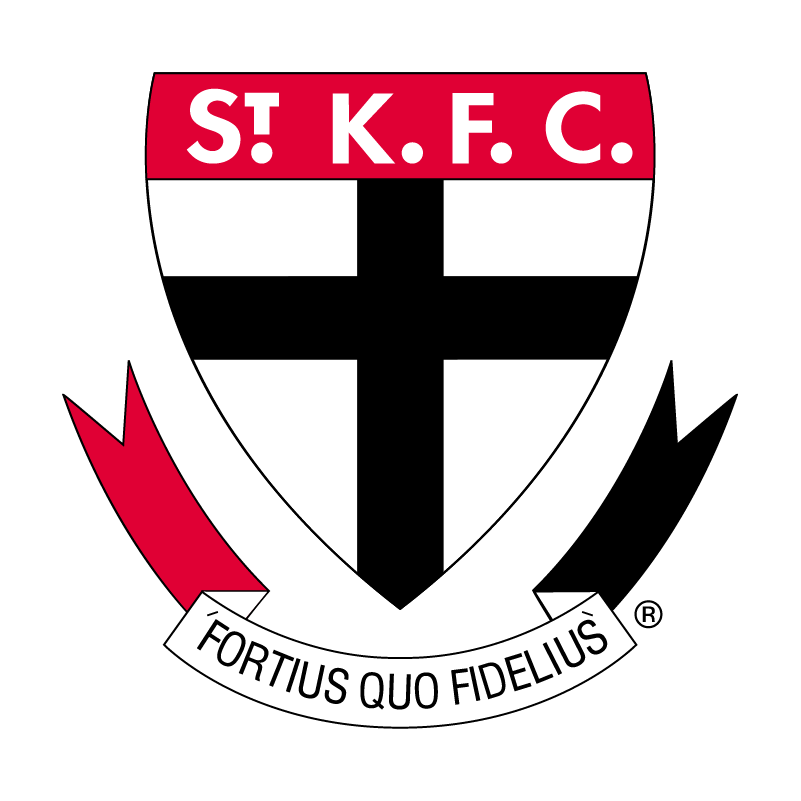 St Kilda
In: Picks 62, 66, and Adelaide 2022 4th round selection
Out: Luke Dunstan and pick 49
2021 draft picks: 9, 62, 66, 67, 85
Grade: D+
Rationale: St Kilda attempted to trade for Tristian Xerri as a young ruckman and key forward from North Melbourne but were unsuccessful.
St Kilda's involvement in the four-way pick exchange was done with a view to secure more points to match bids on Mitch Owens and Marcus Windhager as Next-Generation Academy prospects, and also to slightly improve their draft hand for 2022.
The relative loss for the Saints was Luke Dunstan. Underutilised at St Kilda, Dunstan had a quietly effective second half to 2021 where his application defensively and ball winning both stood out through the midfield. To lose Dunstan without compensation is not a good result for the Saints; coach Brett Ratten should have featured Dunstan more prominently and made him a priority offseason signing.
Sydney
In: Peter Ladhams, picks 16, 39 and Melbourne's 2022 1st round selection
Out: George Hewett, Jordan Dawson, pick 12 and 2022 3rd round selection
2021 draft picks: 16, 31, 39, 70, 88
Grade: C+
Rationale: With a tight salary cap and unable to sign George Hewett and Jordan Dawson to the deals they were looking for as a result, the Swans ultimately lost the pair. Sydney received little compensation for Hewett, who left as a free agent comparative to the value he brought to the table, and were unable to extract anywhere close to fair value for Dawson due to Adelaide having all the leverage.
The positive for the Swans that saved Sydney's trade period was the addition of underappreciated ruckman Peter Ladhams. While Tom Hickey was exceptional last season, Ladhams will be looking to share the ruck minutes and he looks an obvious choice to eventually take over as the Swans' lead ruckman once Hickey retires. With Ladhams one of the competition's best ruckmen under the age of 25, he is a bargain get for the Swans given they only needed to move down from pick 12 to 16 and add a future third round pick to secure the goalkicking ruckman.
West Coast
In: Sam Petrevski-Seton
Out: Pick 52
2021 draft picks: 10, 29, 35, 68, 86
Grade: A
Rationale: Not well utilised under David Teague for Carlton, Sam Petrevski-Seton is a bargain get for just pick 52. Playing his best football through the midfield previously for the Blues and struggling with how much he has been thrown around the field in recent years, Petrevski-Seton will add excitement to the Eagles midfield and should, with a permanent midfield role, re-establish himself as a best-22 player.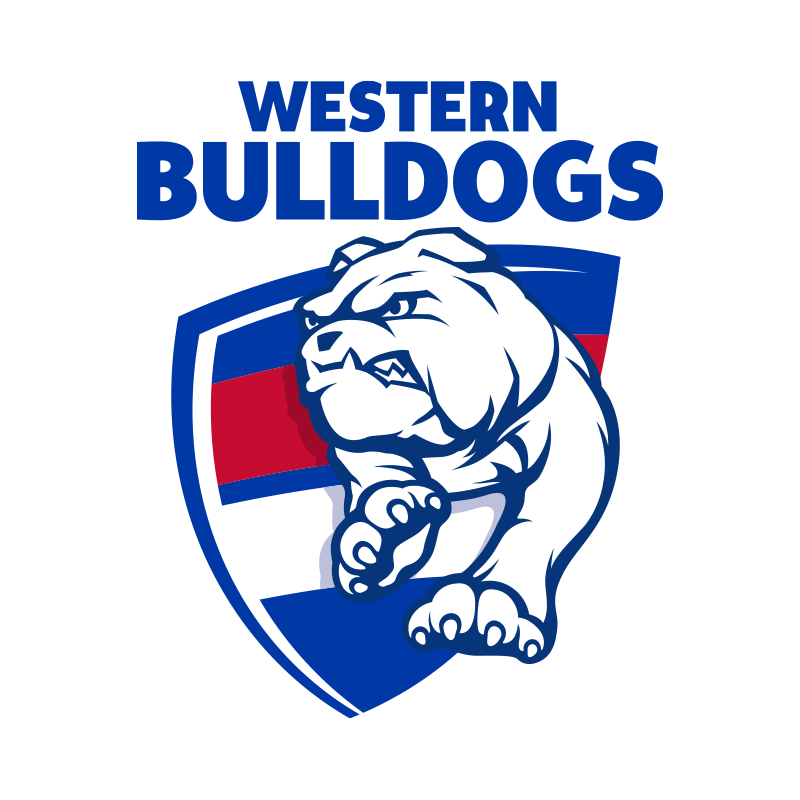 Western Bulldogs
In: Tim O'Brien and picks 23, 43, 44, 45 and 52
Out: Lewis Young, Patrick Lipinski and picks 17 and 75
2021 draft picks: 23, 43, 44, 45, 52, 93
Grade: B
Rationale: The primary objective of the Dogs during the trade period was securing enough picks to be able to comfortably match any bids made for father-son choice Sam Darcy. The returns received for Patrick Lipinski and Lewis Young can both be considered reasonable given they're both depth players. It looks likely for Collingwood that Lipinski will go on and do bigger and better things with the greater midfield opportunity they can afford him.
The Dogs were also involved in the four-way pick exchange, happily moving down from pick 17 due to the additional picks they were able to secure for matching bids on Darcy.
The addition of Tim O'Brien into the Western Bulldogs defence as a free agent is a reasonable get given the cheap price tag. Being thrown around and used as a swingman for Hawthorn, O'Brien would no doubt appreciate the continuity he would receive with a regular role in defence. While he's not a name get, he is arguably an incremental improvement over Ryan Gardner, Zaine Cordy and the departing Lewis Young.