ESPN's AFL Draft expert Chris Doerre has run his eye over every club's draft haul and graded their performance with some club's setting themselves up well for the future, while other clubs missed the mark. See how your club fared at the 2021 AFL Draft.

Adelaide
Picks: 6, 36, 44
Players drafted: Josh Rachele, Jake Soligo, Zac Taylor
Grade: A
Rationale: Adelaide have added to their mosquito fleet of midfielders and gone from small to smaller, with all three of the club's picks under 180cm tall. Rachele is one of the few in this draft with genuine capacity to impact games both as a forward and midfielder. Soligo is a buzzy midfielder with speed and someone who tackles aggressively, while Taylor is one of this draft's bargains as a skilful, speedy, high production midfielder. The Crows' trade of their 2022 third round pick to secure the pick that would draft Taylor was well worth it and recognition of the incredible value Taylor represents. While this draft doesn't perfectly help Adelaide's list balance, the quality of players drafted is very strong given where they were picked up.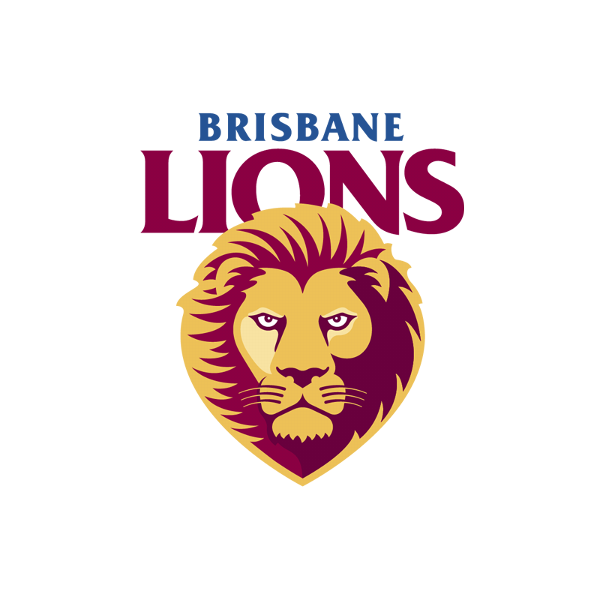 Brisbane
Picks: 16, 20, 41
Players drafted: Darcy Wilmot, Kai Lohmann, James Tunstill
Grade: D
Rationale: Brisbane secured a balanced group of players. Wilmot was drafted as a rebounding defender, Lohmann as a speedy and damaging forward, while Tunstill joins the club as a hardworking, ball winning midfielder. The Lions get marked down due to all three of their picks being relative reaches. Lohmann being selected inside the first round was one of the surprise selections, and similar could be said of Tunstill at 41, given how many talented midfielders remained.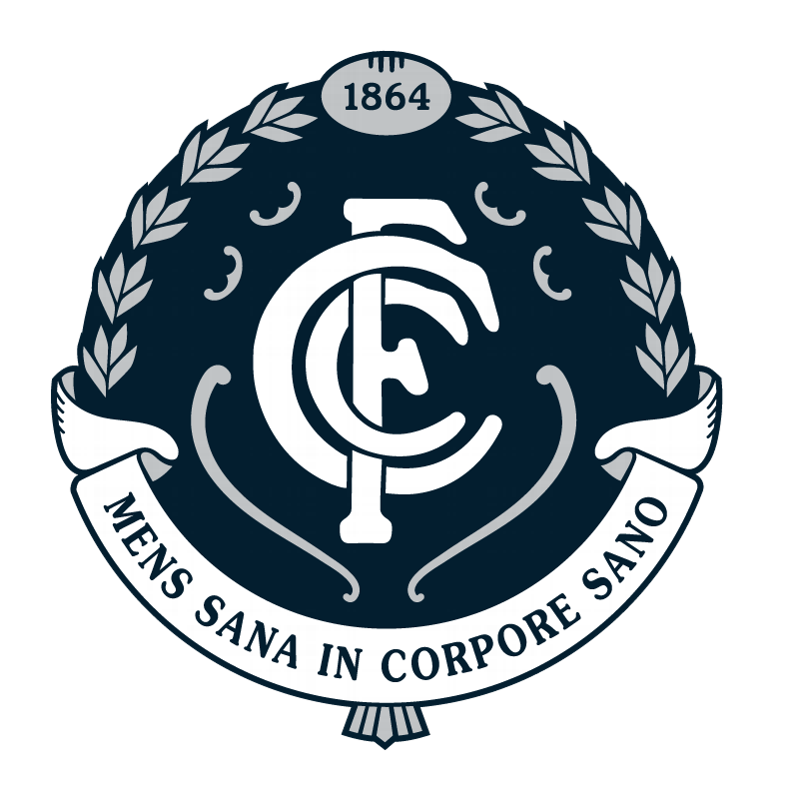 Carlton
Picks: 27
Players drafted: Jesse Motlop
Grade: B+
Rationale: With Carlton having a need for a crumbing forward, Motlop was an obvious choice and will add much needed pressure and crumbing capabilities inside 50m. The Blues only needed to make one draft day selection, as both Matthew Kennedy and Josh Honey were elevated to Carlton's senior list which resulted in them using their three required live draft selections.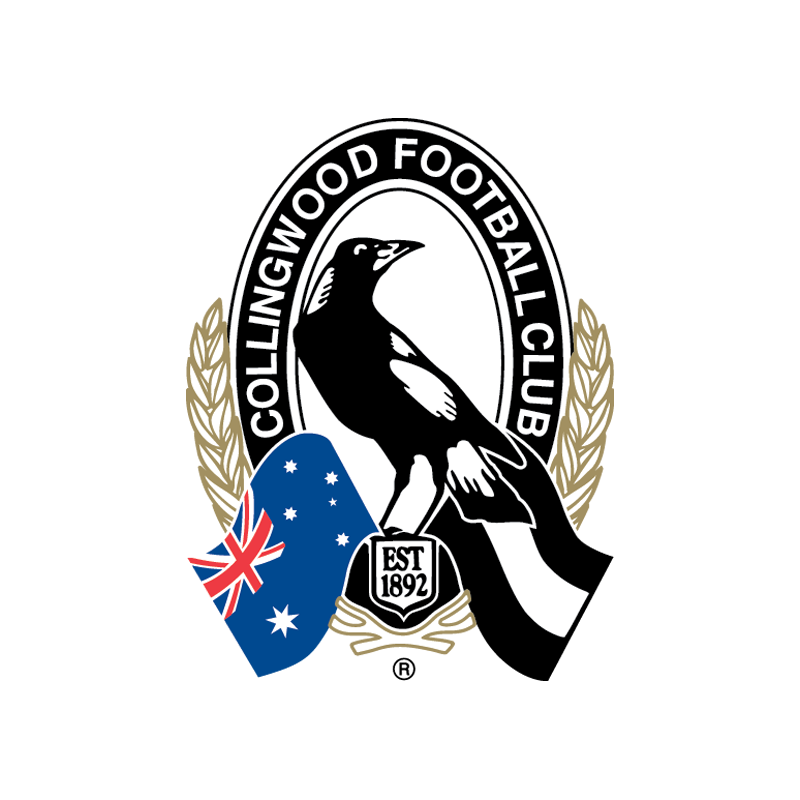 Collingwood
Picks: 4, 45, 49, 52
Players drafted: Nick Daicos, Arlo Draper, Cooper Murley, Harvey Harrison
Grade: A
Rationale: Not needing to do a lot to walk away winners of this year's draft, all Collingwood needed to do was match any bid on Daicos and avoid a pick deficit which they did successfully. How little Collingwood needed to pay to secure Daicos with the father-son selection was a bonus, as if he were a part of just about any other draft pool, he would likely be the first player selected. A classy goalkicking midfielder with rare movement, Daicos is likely to be a Round 1 starter. Collingwood fans have a second player they should get excited by in Draper, who is also a chance to play senior football early. Draper is one of the classiest ball users and movers, a strong overhead mark and contested ball winner. The curious points to note are that all four of Collingwood's selections are midfielders, with each of the selections other than Daicos South Australians. Murley was drafted as a speedy goalkicking midfielder and Harrison as another quick midfielder. This being a midfielder's draft, Collingwood have drafted accordingly with their key position needs pushed back to next offseason when some higher end opportunities present.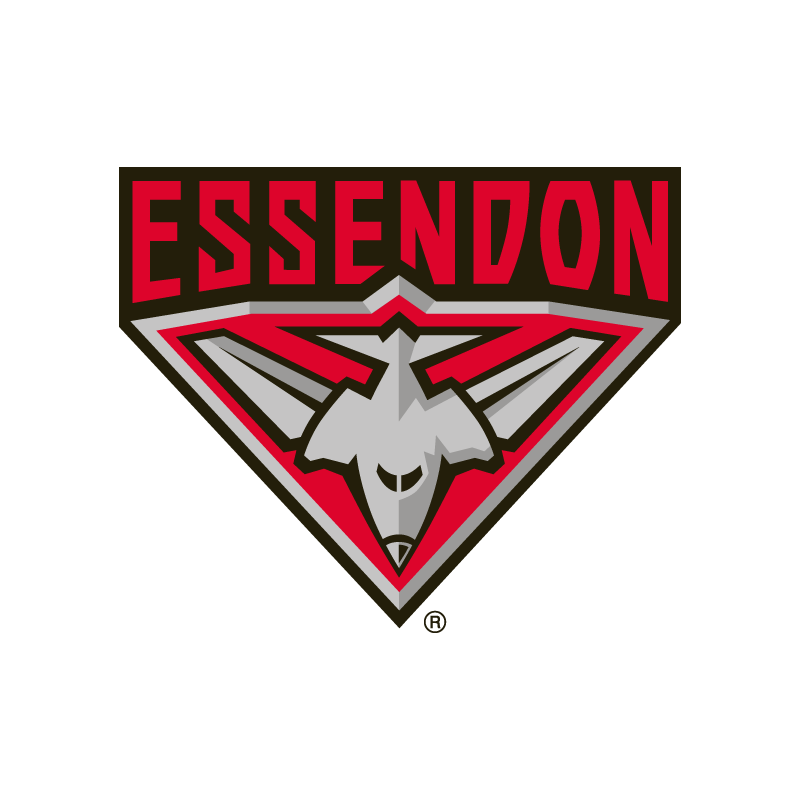 Essendon
Picks: 13, 46, 50
Players drafted: Ben Hobbs, Alistair Lord, Garrett McDonagh
Grade: B+
Rationale: A dominant contested ball winner and tackler, Hobbs is one of the readiest to play midfielders in this draft and a solid get for the Bombers at 13. Essendon's next two selections were used on rebounding defenders in Lord and McDonagh. Lord's aggressive run from defence, in combination with his kicking, is as good as that of any rebounding defender in this draft, while McDonagh was a surprise selection and someone who was first draft eligible in 2014. He will rival Caleb Daniel and Jayden Short as the best short kick in the game. With Essendon's defence starting to take shape in 2021 and strengthening with the addition of Jake Kelly, it will be interesting to see how the Bombers find room for these draftees.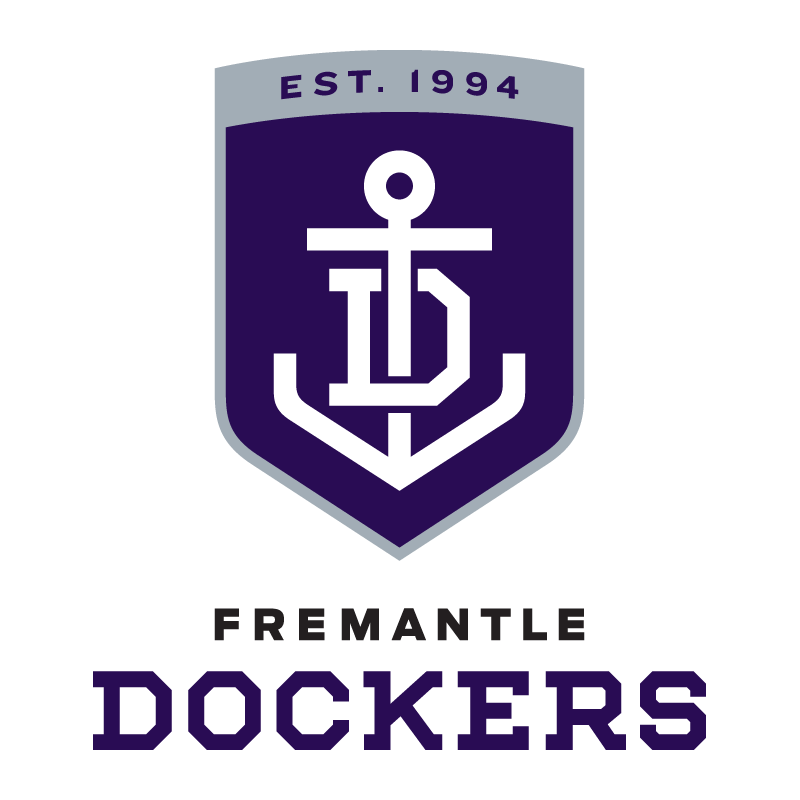 Fremantle
Picks: 8, 10, 21, 54
Players drafted: Jye Amiss, Neil Erasmus, Matthew Johnson, Eric Benning
Grade: A+
Rationale: The Dockers took Western Australians with all four of their selections. Their first and last picks in Amiss and Benning address their key forward needs. Amiss does his best work on the lead and, contrary to his name, is a reliable kick for goal. Benning is an athletic emerging key forward who can also push up through the ruck. The two value picks that make this an A+ draft were midfielders Erasmus and Johnson, with Erasmus a strong contested ball winner and mark while Johnson is a tall midfielder with rare skills and evasion for someone of his height.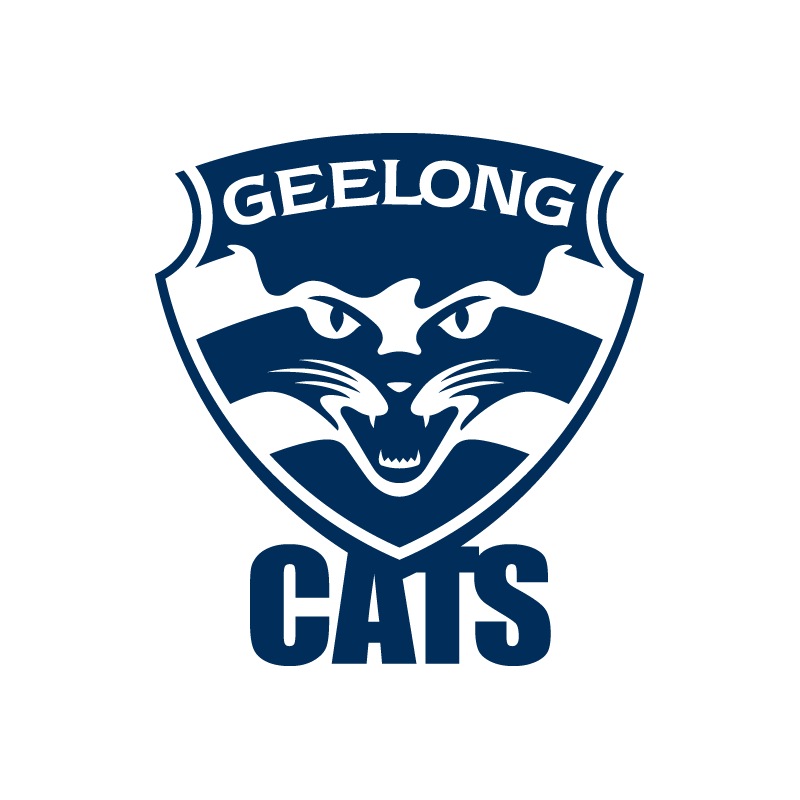 Geelong
Picks: 24, 25, 32, 48, 64
Players drafted: Toby Conway, Mitch Knevitt, James Willis, Flynn Kroeger, Cooper Whyte
Grade: B
Rationale: Geelong, as they have many times in the past, drafted with a local flavour, selecting three Geelong Falcons in Conway, Knevitt and Whyte. The other noticeable component to Geelong's picks was a desire for more speed through the midfield which will please Cats fans. Conway plays in the ruck, though pick 24 may have been a tad pricey for the position. Knevitt, as a midfielder, represents strong value in the second round as a tall, powerful midfielder who stands up through tackles. He tested well at the draft combine and is a strong marking threat around the ground. Willis adds much needed explosive power through the midfield, while Geelong's final two selections were unexpected with Kroeger and Whyte picked up as speedy midfielders. Geelong's trade for pick 23 was with the purpose of drafting Angus Sheldrick. With Sheldrick unexpectedly featuring towards the back end of the first round, Geelong may have been better off not trading up with their target unexpectedly taken inside the first round, though there is little to complain about with the selections of Conway and Knevitt first up.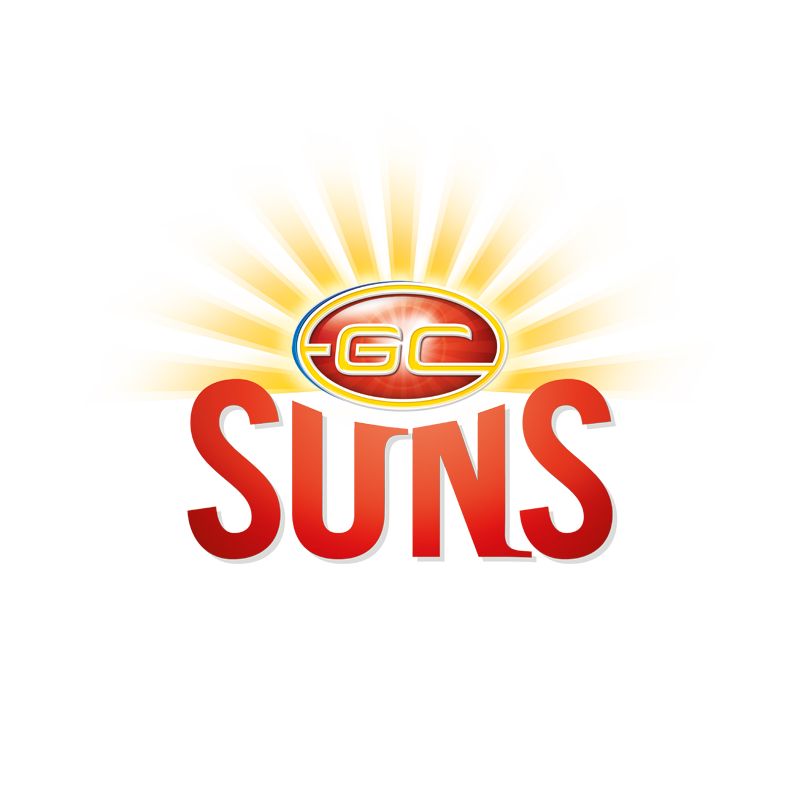 Gold Coast
Picks: 5, 63
Players drafted: Mac Andrew, Charlie Constable
Grade: B
Rationale: Andrew, as a high leaping, long-term ruck prospect was a sensible selection by the Suns. He is a solid get as a rare 201cm prospect with a combination of fluid movement, ground level capabilities, skills and the ability to take marks at full stretch. Andrew is likely to start his career as a key position player as he develops physically, which only adds to the Suns key position stocks. The selection of Constable continues the Suns' questionable love affair with depth players from opposition lists who don't project to be best-22 players for the Suns. Constable has been an exceptional midfielder for several years now but may have a hard time earning regular senior games ahead of Gold Coast's talented midfield youth.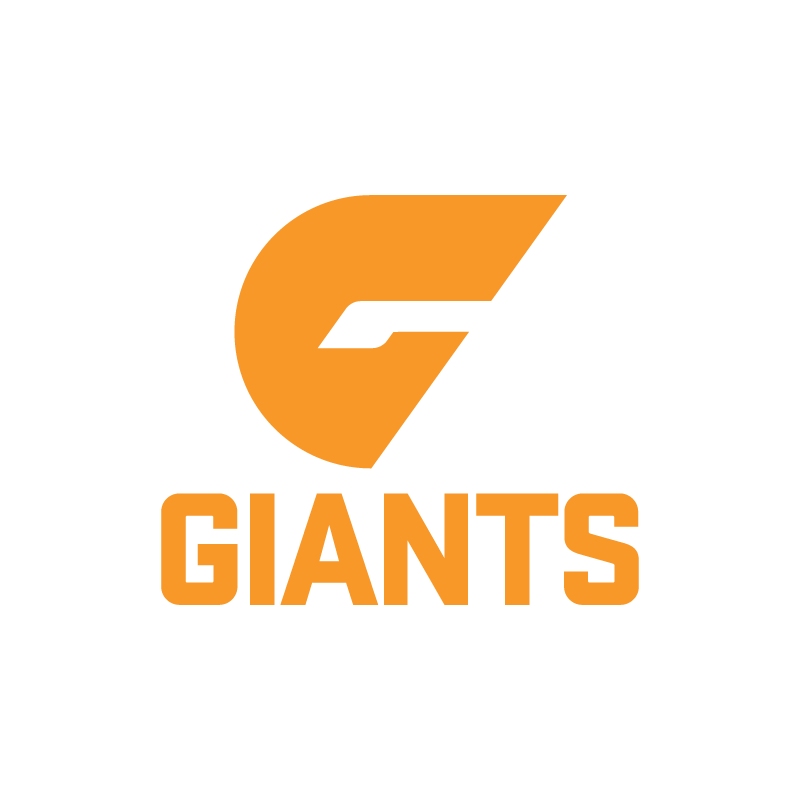 Greater Western Sydney
Picks: 3, 15, 42
Players drafted: Finn Callaghan, Leek Alleer, Josh Fahey
Grade: A+
Rationale: The Giants couldn't have done any better with any of their three selections. Callaghan will add much needed speed and agility through the midfield as more of a receiver than a ball winner. Alleer was a surprise selection at 15 having come into the draft as a projected second round choice, but he is the perfect choice for the Giants as arguably this year's best key defender, given his rapid development, leap and intercept marking capabilities. GWS was always going to add match bids on Fahey, though the bonus for the Giants is a bid coming later than expected for the athletic, long kicking rebounding defender.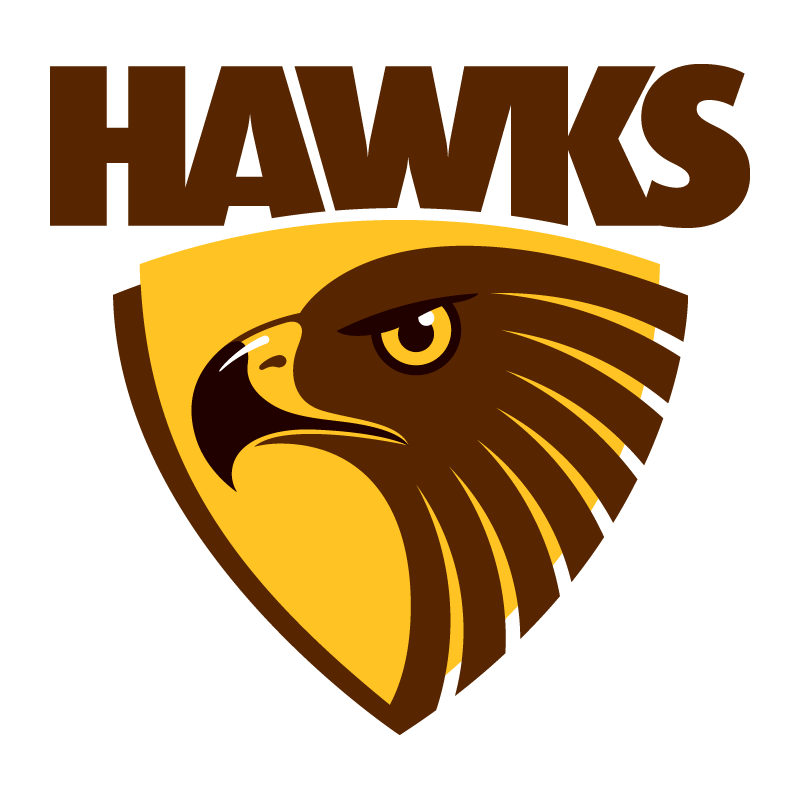 Hawthorn
Picks: 7, 23, 26, 53
Players drafted: Josh Ward, Sam Butler, Connor MacDonald, Jai Serong
Grade: A
Rationale: Hawthorn's midfield got a significant boost with Ward a bargain and likely a year one ready midfielder who doesn't just win his own ball but also has sound skills and moves well. MacDonald at 26 is a second capable midfielder and plays a hard-working, high production brand of football. Hawthorn's other two picks in Butler and Serong are the brothers of Dan Butler and Caleb Serong, respectively. Sam will look to inject pace, excitement and pressure through the midfield and up forward, while Jai contrasts from his brother as a tall utility who takes a strong mark.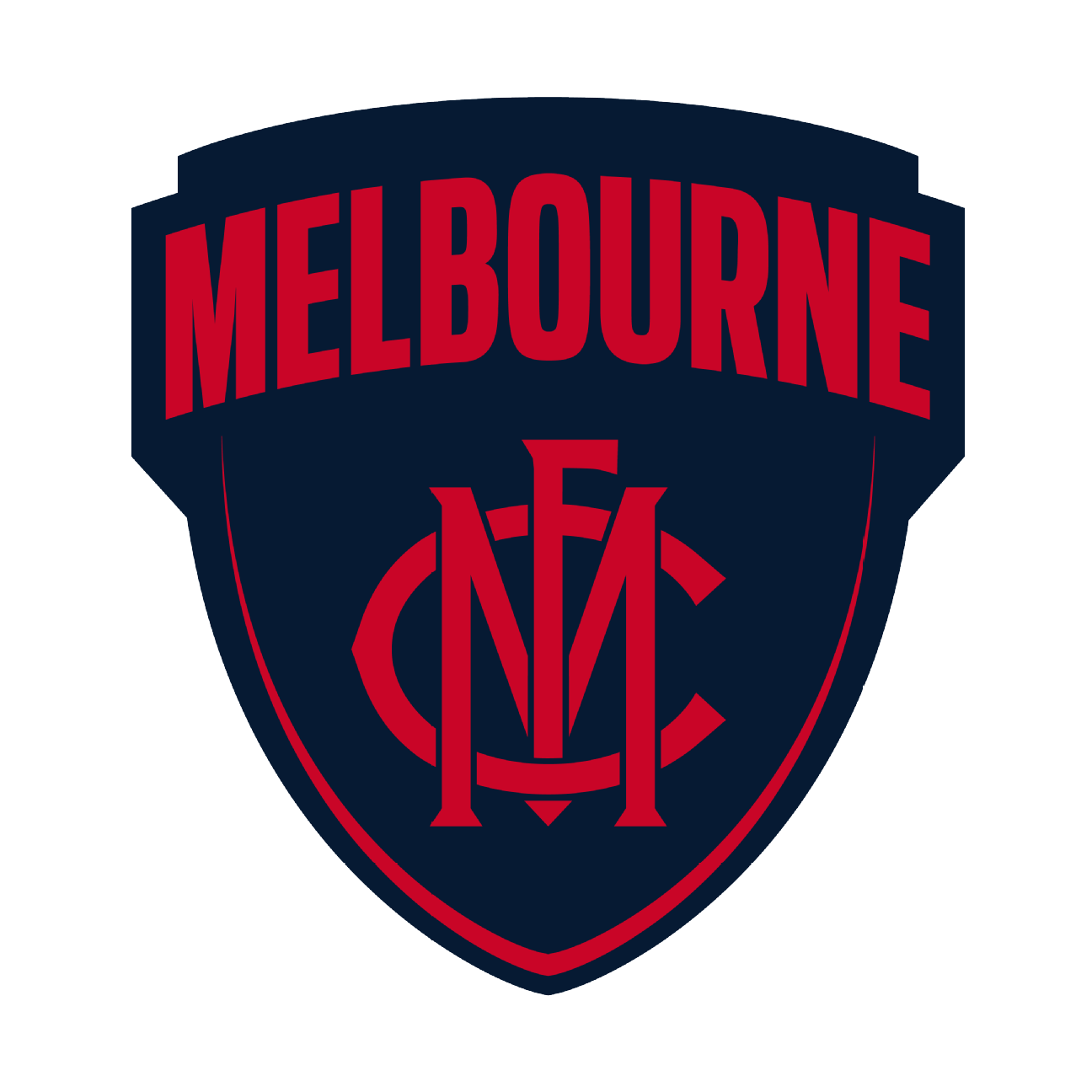 Melbourne
Picks: 19, 39, 65
Players drafted: Jacob Van Rooyen, Blake Howes, Taj Woewodin
Grade: B
Rationale: A capable key position player who is athletic and takes a strong mark, Van Rooyen was the best player available in his position when it was time for Melbourne to make their first pick. He has the scope to develop at either end of the field. Howes was a surprise slider based on his pre-draft projected position, but as with Van Rooyen, the range he was chosen may have been about right for the athletic strong marking flanker. Father-Son and son of Brownlow Medallist Shane, Taj Woewodin with Melbourne's last pick, was a third suitable get as a classy midfielder who can find the football.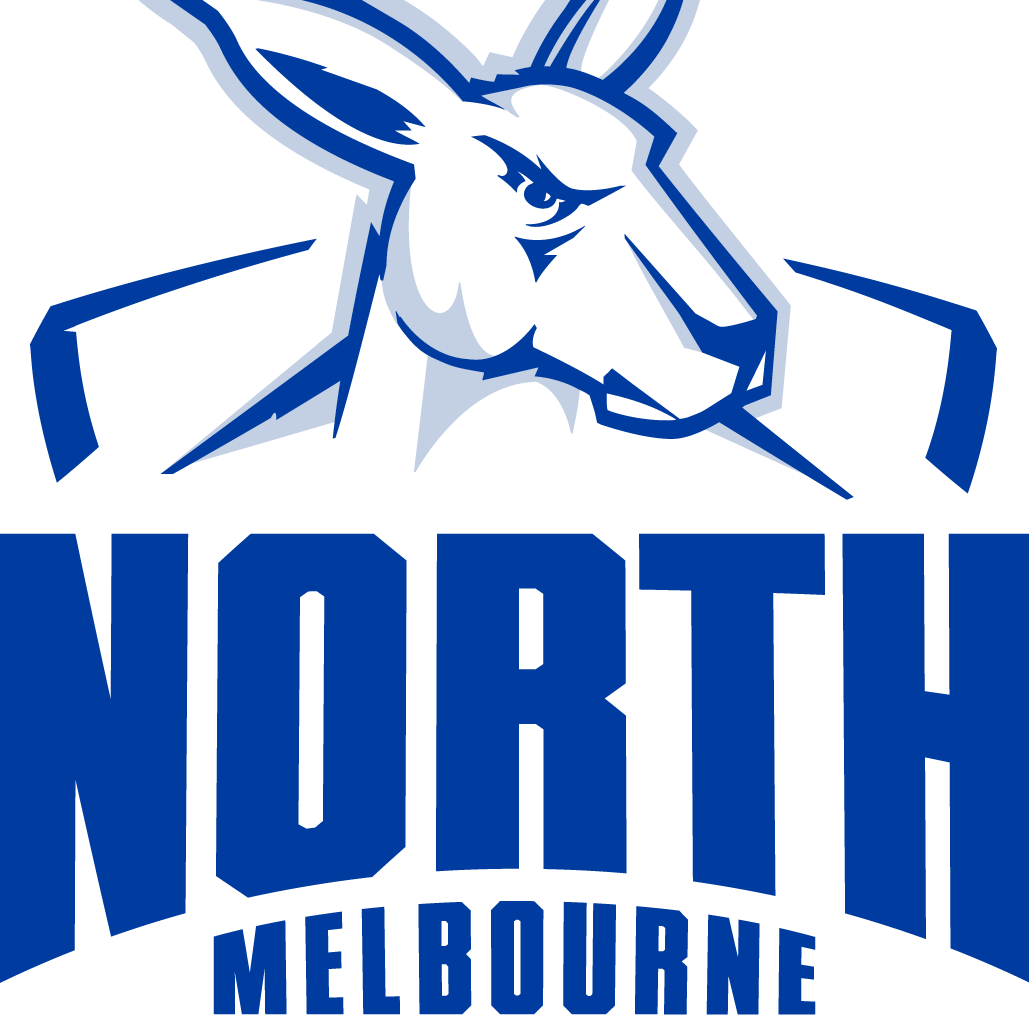 North Melbourne
Picks: 1, 22, 35, 38, 59
Players drafted: Jason Horne-Francis, Josh Goater, Paul Curtis, Miller Bergman, Jackson Archer
Grade: B
Rationale: Making no mistake with their first selection, North Melbourne followed the script by selecting Horne-Francis, who is certainly Round 1 ready and will impact games with his pressure and tackling, ball winning off the bounce at speed and forward craft. Goater, while he slipped later than many believed he would, is a solid and logical get in the second round as an intercept marking defender who can generate run from defence. North Melbourne traded up to secure both Curtis and Bergman as a leadup forward and a strong marking utility who can generate drive with ball in hand. An argument can be made that both Curtis and Bergman are reaches in the 30s given some of the other players still available at that point. Jackson Archer, the son of Glenn was selected as a competitive defender though it was surprising North Melbourne felt they needed to nominate him as someone who would have gotten through to the rookie draft given his limited production and lack of hurt factor from defence.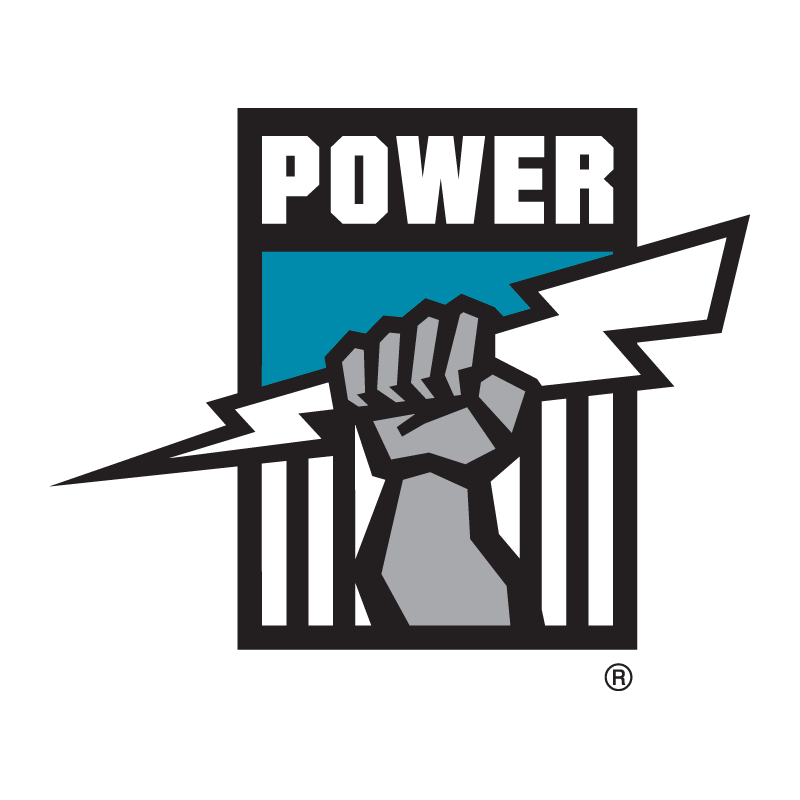 Port Adelaide
Picks: 12, 55, 56, 60
Players drafted: Josh Sinn, Hugh Jackson, Dante Visentini, Jase Burgoyne
Grade: D+
Rationale: Port Adelaide went to a lot of trouble to move up a mere four spots in the first round, something which involved moving Peter Ladhams as part of a trade. Port traded away a 2022 second round selection to move up another two spots to secure Josh Sinn which is both a pricey and risky approach to drafting talent. Port Adelaide are betting on Sinn far outperforming his draft position due to how much was given up, but playing so little football this year, it's a risky choice and one the Power get graded down for. Sinn at this stage is best suited in defence, with his explosive run and long kicking his weapons. Jackson, as a high production midfielder with good skills, was suitable for selection late. Visentini is a competitive ruckman while Burgoyne selected as a father-son (son of Peter) is a versatile footballer who reads the game well but more ideally would have been secured as a rookie instead.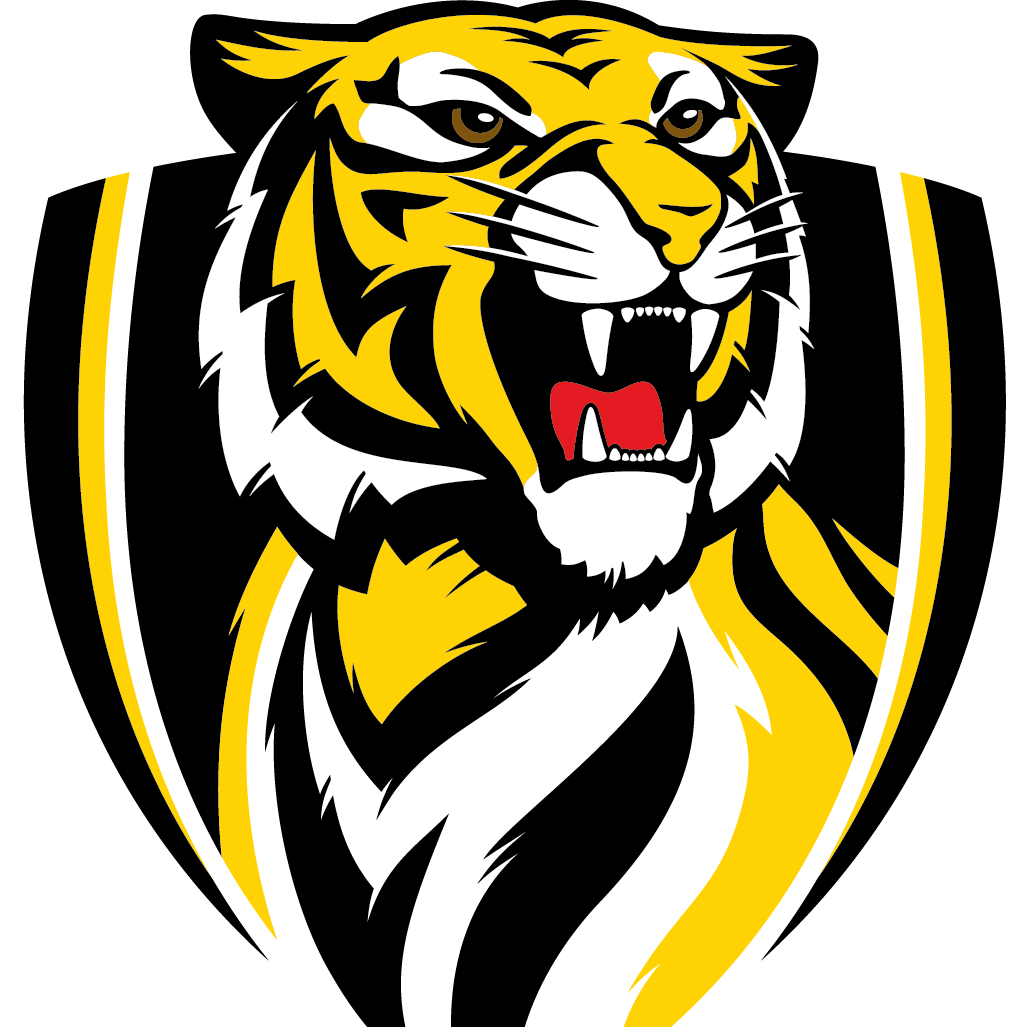 Richmond
Picks: 9, 17, 28, 29, 30
Players drafted: Josh Gibcus, Tom Brown, Tyler Sonsie, Sam Banks, Judson Clarke
Grade: D+
Rationale: Richmond searched for long term replacements for retired duo David Astbury and Bachar Houli and believe they have found two with the additions of Gibcus as a high leaping key defender and Brown as a speedy rebounding defender. Within the industry, Gibcus and Brown are commonly rated highly, picks 9 and 17 is a lot to pay for a key defender and a rebounding defender who may not be the best at their respective positions at the picks they were taken. Sonsie, as a skilful midfielder, and Clark, as a speedy, classy kicking small forward, were picked in the range expected, though Banks, a rebounding defender, was selected earlier than predicted.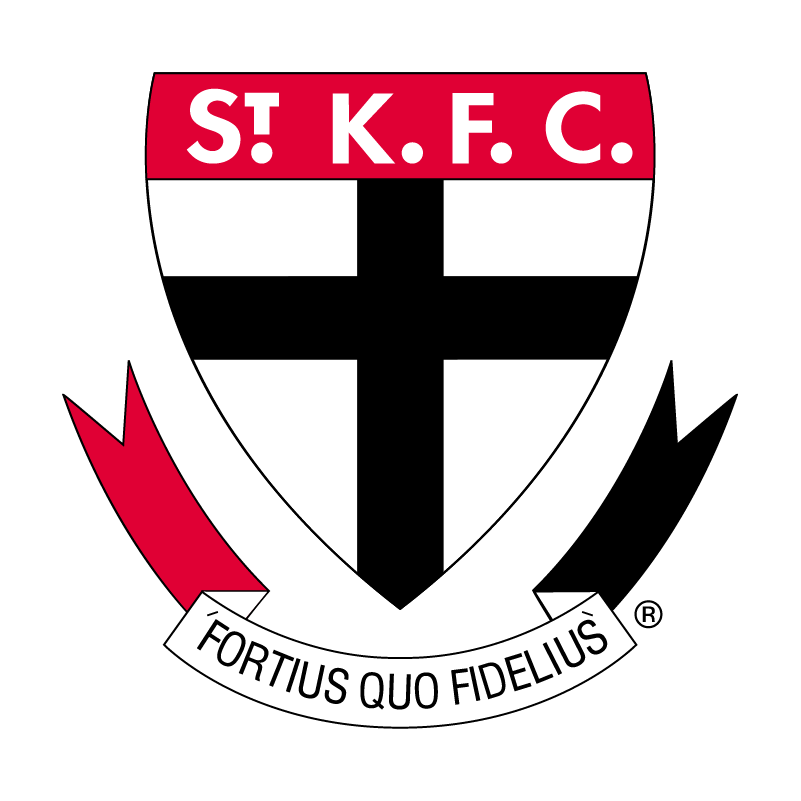 St Kilda
Picks: 11, 33, 47, 51
Players drafted: Nasiah Wanganeen-Milera, Mitchito Owens, Marcus Windhager, Oscar Adams
Grade: B
Rationale: St Kilda needed to inject speed and classy ball use and did so with the addition of Wanganeen-Milera. Owens, as a late developing tall utility who moves well and takes a strong overhead mark, was the player St Kilda didn't want any bids to come for inside the first round, and luckily a bid didn't come until pick 33 which is a huge win for the Saints. St Kilda also matched bids on explosive developing midfielder Windhager. Adams was the final player St Kilda picked, with a view to solidifying their long term key defensive stocks as a speedy and athletic key back.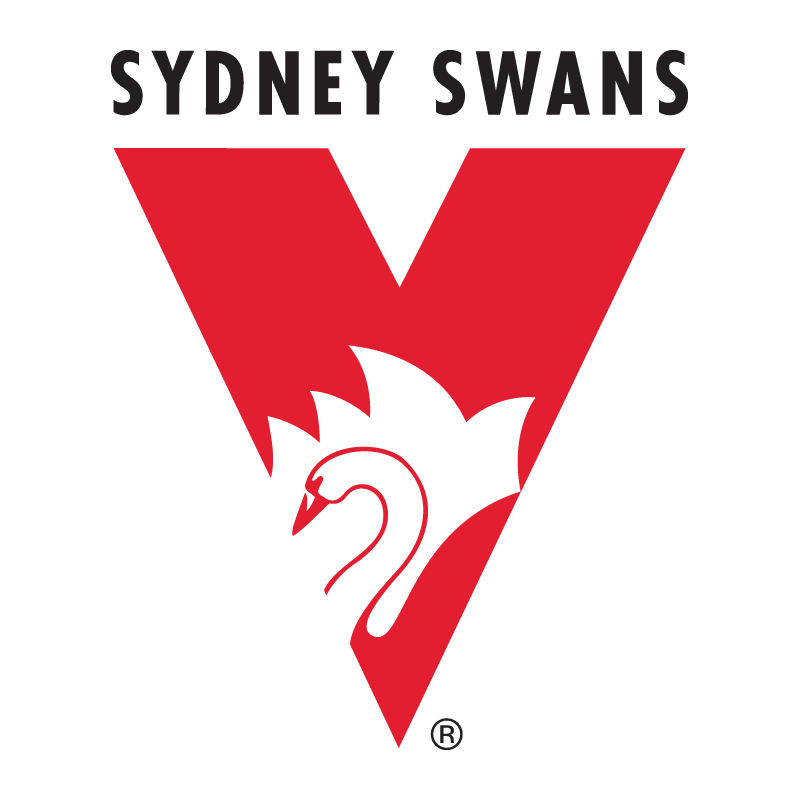 Sydney
Picks: 18, 34, 40, 58
Players drafted: Angus Sheldrick, Matthew Roberts, Corey Warner, Lachlan Rankin
Grade: A
Rationale: Sydney made a surprise pick at 18 with Sheldrick who is arguably this draft's most competitive and gives the Swans a contested ball winning bull with a burst of speed. Roberts is a one touch player who works hard and is one of this year's most prolific ball winners and accumulators. Warner will team up with his brother Chad. He was taken with Sydney's third selection and is the quicker and better outside player of the two, but not as strong of a contested ball winner. Rankin was a savvy get as a speedy, instinctive small forward who routinely makes something happen with ball in hand.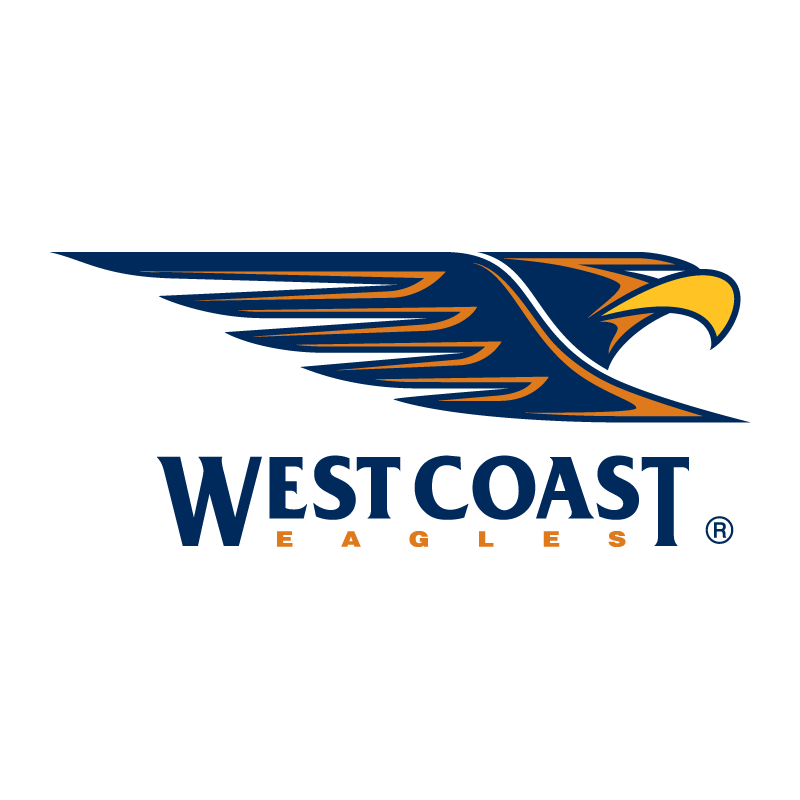 West Coast
Picks: 14, 31, 37, 57, 62
Players drafted: Campbell Chesser, Brady Hough, Rhett Bazzo, Jack Williams, Greg Clark
Grade: D+
Rationale: West Coast did very well to trade their first pick down two spots to secure Port Adelaide's 2022 second round selection. The selection of Chesser makes sense with West Coast lacking outside run, but it's worth noting that he has struggled this season and others have arguably develop past him. Similarly with West Coast's second pick, No. 31, was a lot to spend on Hough, as someone who lacks a clear best position or the contested ball winning ability to become a solid midfielder. The relative positives for the Eagles are their third and fourth selections in Bazzo and Williams as key position players. Bazzo is a good value get as one of this draft's best intercept marks while Williams is suitable for selection late as a strong marking key position player. Clark was added as a mature age midfielder to provide immediate midfield help and should receive senior opportunities.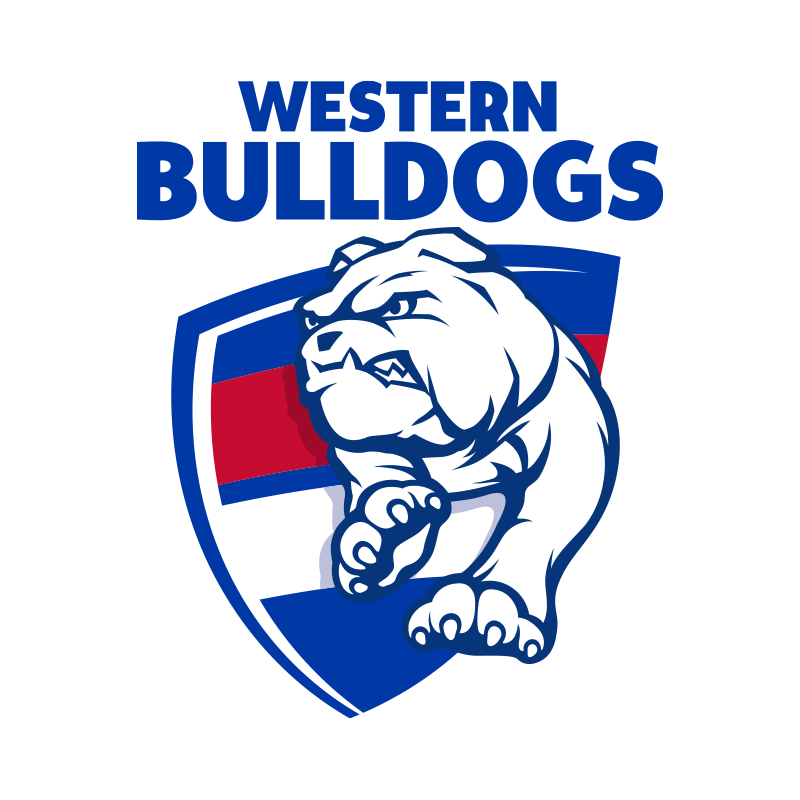 Western Bulldogs
Picks: 2, 43, 61
Players drafted: Sam Darcy, Arthur Jones, Luke Cleary
Grade: A
Rationale: Western Bulldogs traded smartly to maximise their pick position in addition to ensuring any bid for Darcy could be matched without going into a pick deficit. With Darcy a 205cm key forward who is rapidly improving, moves well, is strong overhead and clean at ground level, he has the scope to become one of the competition's premier key forwards. The Dogs added Jones for outside speed and match winning ability while Cleary was selected with a view towards being a component in defence who can intercept and play a role.