It's the most wonderful time of the year, and time is running out for AFL teams to get their last-minute requests to Santa. Here's what our writers believe each club wants for Christmas - and let's be clear, for many of these, the tongue is firmly in cheek.
Crows | Lions | Blues | Magpies | Bombers | Dockers | Cats | Suns | Giants | Hawks | Demons | Roos | Power | Tigers | Saints | Swans | Eagles | Bulldogs


Adelaide - Human cloning machine
Because what's better than having one Rory Laird? Exactly. Season after season the ball-winning superstar leads the way for a Crows outfit persisting with youth and struggling for consistency. In 2022, Laird averaged more disposals (33) than any other player in the competition, ranked second, behind teammate Sam Berry, for average tackles per game (8.1), and fourth for clearances (7.6).
Yeh, you could just hope for further improvement from the young crop, natural development from the likes of Berry and Jake Soligo, or even expect a more competent on-ball brigade with experienced skipper Rory Sloane returning, and prized recruit Izak Rankine joining the fold.
But for a team whose midfield depth is as young as any in the comp, perhaps two Rory Lairds would do the trick in 2023. The guy is just a jet, and somehow, still underrated.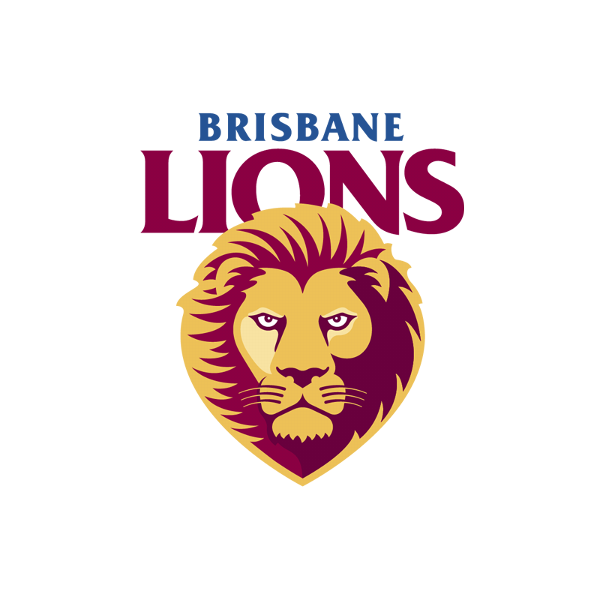 Brisbane - 23 packs of those stress relief rescue pastilles... specifically in September
Yes, we know, they broke their eight-year MCG hoodoo with a fabulous qualifying final win over Melbourne and defied recent history when actually performing at the game's most iconic stadium.
Two weeks later, and it was same old, same old, a crushing 71-point defeat to the eventual premiers which left the Lions with their tail hanging between their legs at the same ground they hadn't won at since 2014. This team has been good enough to win a flag for several seasons now, and it's still the same road block that's troubling them.
Sure, Geelong also slaughtered Sydney in the Grand Final and all in all were the best team in the land, but to be so humbled after such a morale-boosting win? Nah, not good enough. The MCG still somehow haunts these Lions, and whether it's changing the Gabba dimensions or increasing its capacity to mirror the MCG climate, or chewing on some rescue remedies on their way down to Melbourne, something has to change, or this group will go down as one of the biggest 'what-ifs' in AFL history.
Carlton - Shortened quarters
Let us set the scene...
Round 22. Nearly 32 minutes played in the final quarter. Melbourne. MCG. The Blues just moments away from locking in a first finals berth in nine years, leading by seven points. Clutch goals to Jake Melksham and Kysaiah Pickett snatch the win for the Dees and Blues fans have to wait for a clash against the old enemy to sew up a spot in the eight.
Round 23. A 24-point three-quarter time lead. Missed opportunities in the last quarter compounded by a Collingwood surge to the tune of 5.1 and a Jamie Elliott winner with less than two minutes remaining devastating a Carlton side that had held a position in the final eight for the entirety of the season.
Th Blues could have handled several moments better in these two games, Michael Voss no doubt instilling better decision-making and training for late-game scenarios in the offseason. But why not lobby to the AFL for 2020-style shortened quarters, instead?! That would have done the trick in 2022, and who knows? After such bad luck, maybe that's the key for a return to finals footy in 2023...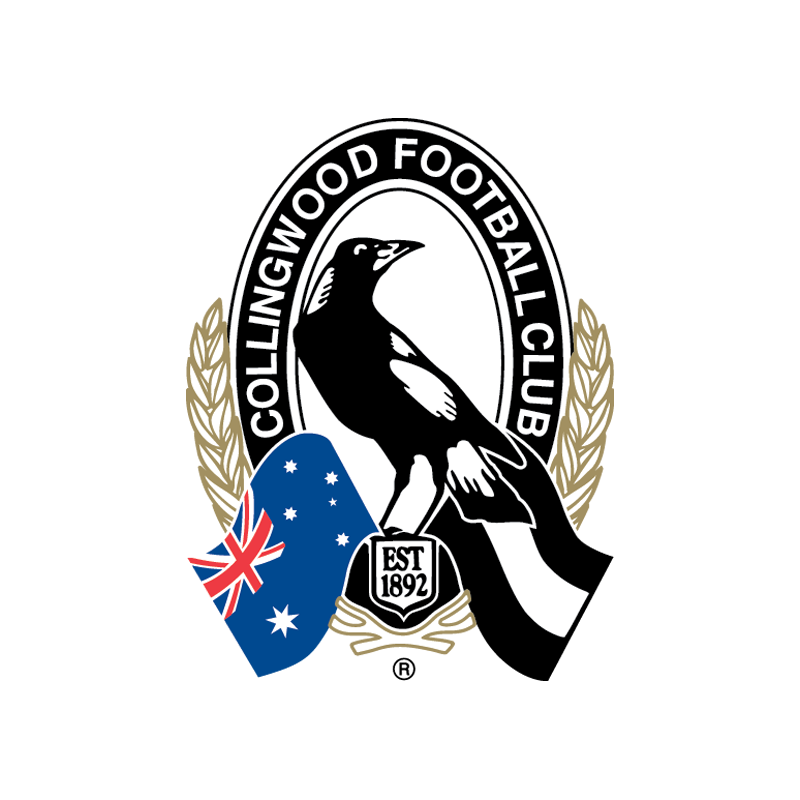 Collingwood - A key back to fill the Roughead void
Collingwood's meteoric rise up the ladder in 2022 was one of the stories of the season, the group re-energised by new coach Craig McRae earning a top four finishing and missing out on a spot in the Grand Final by a solitary point. In a season full of dramatic highs, there weren't too many low points, but if there was one thing the Pies struggled to handle, it was the big key forwards.
The Magpies' defence overall wasn't awful -- they conceded the eighth-fewest points per game last season -- and it was their back six's attacking mindset that often catapulted their forward drives. But after defensive linchpin Jordan Roughead's early-season retirement due to persistent shoulder injuries, a clear weakness was unearthed.
The Pies gave up four or more goals to an opposing key forward nine times, while they gave up 12 scoring shots to Blues duo Charlie Curnow and Harry McKay in Round 23, and gave Cats spearhead Jeremy Cameron five looks on goal in the qualifying final.
Undersized interceptors Jeremy Howe and Nathan Murphy shouldn't be relied upon if the Pies wish to take the next step in 2023, and so another tall talisman is needed in the lineup to help relieve the pressure from Darcy Moore. A breakout season from one of Charlie Dean, Will Kelly or Billy Frampton is going to prove critical to the Pies' fortunes.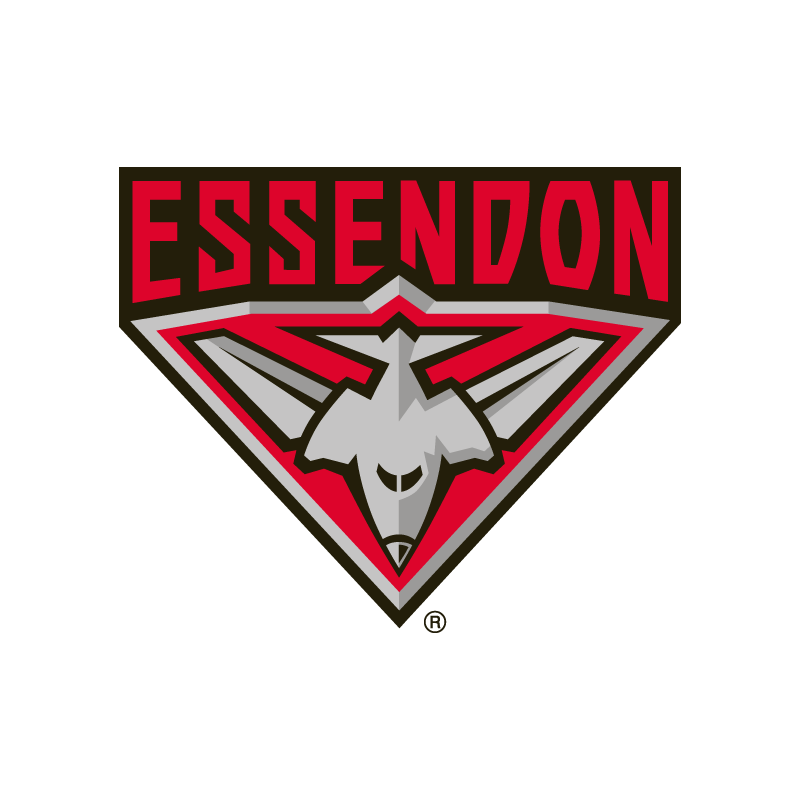 Essendon - Discover a more inspired brand of footy
Well, what shambles of a year that was for the once mighty Essendon Football Club. From lacklustre performances on-field, to off-field turmoil and damning external review findings, it's actually hard to see how 2023 could pan out any worse. Still, Brad Scott has his work cut out if he is to lead a Collingwood-like surge into finals contention and avoid the continued suffering of bottoming out.
Only wooden spooners North Melbourne and West Coast allowed more points against than the Bombers in 2022, and while dropping from 11 wins and a finals appearance in 2021 to seven wins and a place in the bottom four was bad enough, it was the way in which Ben Rutten's side was crumbling during games that eventually led to his sacking.
They've got a list that is capable of bouncing back quickly if Scott can put all the pieces of the puzzle together in time - new recruits Sam Weideman and Will Setterfield, and highly-rated draftee Elijah Tsatas, can certainly help with that.
But here's the issue: Essendon ranked 17th for contested possessions, 16th for total clearances, 17th for one percenters, and 17th for tackles in the home-and-away season. Effort. That's all it takes. And that's what this club lacked so much of last season. Whether they can find that inspiration from within remains to be seen.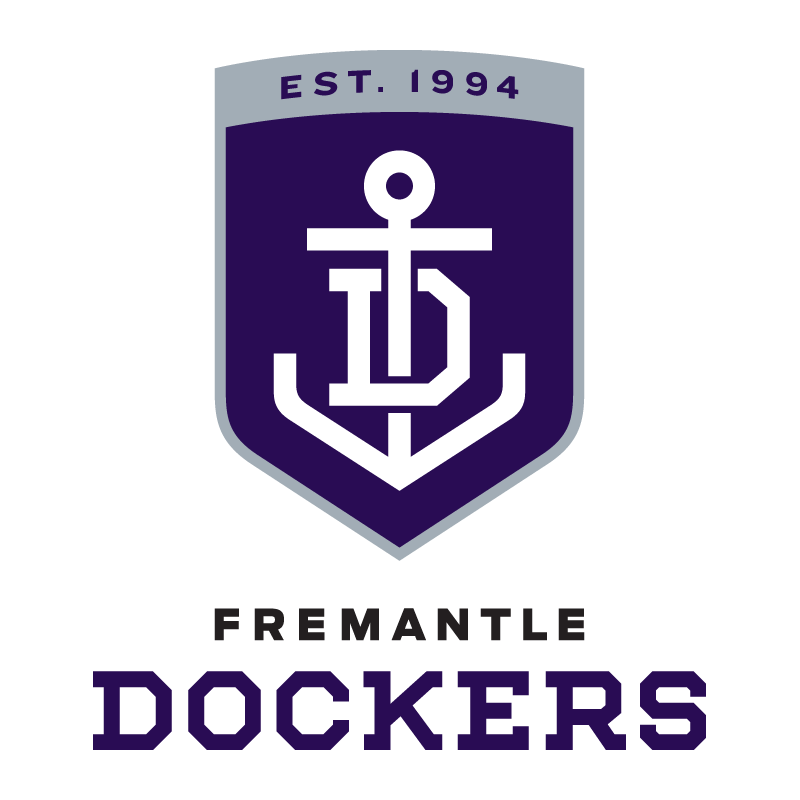 Fremantle - More scoring power. Lots more
The issues at the Dockers were obvious in 2022 -- they were a defensive juggernaut and could hardly be penetrated, conceding just 67.5 points per game, but you're not winning matches if you're not kicking goals. Period. And while they say defence wins premierships, Justin Longmuir found out the hard way that sometimes you can't just rely on an old adage.
Freo's back mix won't be altered -- key anchors Alex Pearce, Luke Ryan and Brennan Cox will remain complemented by the rebounding abilities of James Aish, Jordan Clark and Hayden Young -- and even if they keep the mantle as the No. 1 team for restricting scores from opposition inside 50s, the goals still need to come from somewhere.
An injury-free season from Matt Taberner would somewhat help cancel the loss of leading goalscorer Rory Lobb, but we won't hold our breath on a consistently-healthy Taberner. We know what a fit Nat Fyfe is capable of in the forward 50, too, but Luke Jackson wasn't quite the goal-scoring machine at the Demons. So whether it's personnel, or implementing a more attacking, quick transition game style that benefits the smaller types, the Dockers' first flag won't be achieved if more scoring power isn't found from somewhere.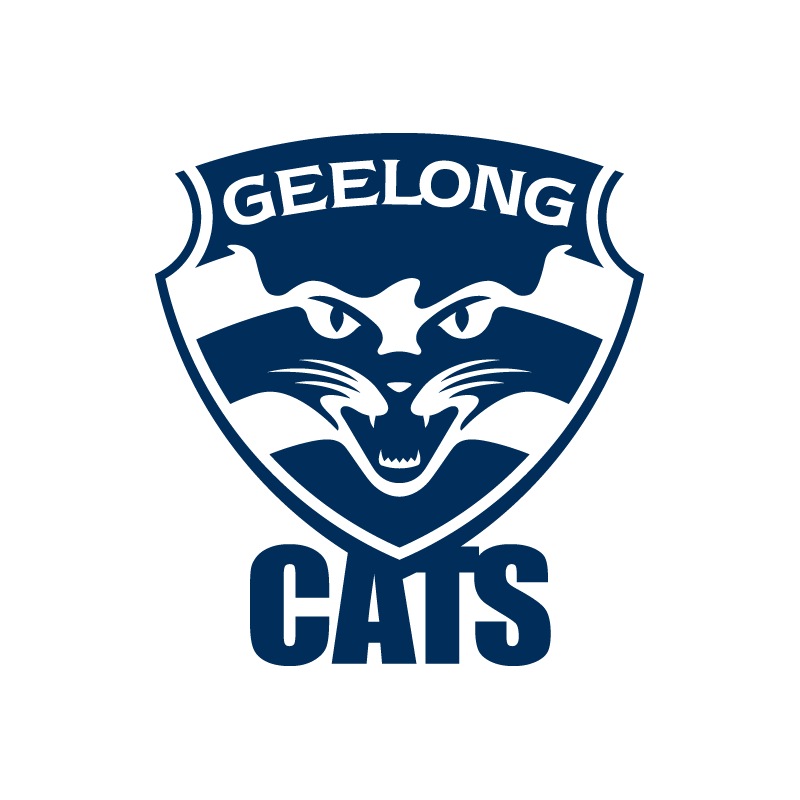 Geelong - 2023 Grand Final tickets
We've fallen for it year after year and continue to be left red-faced. Chris Scott's Cats might be 'old' but who really cares? There's absolutely no sign of them slowing down - their 16-game win streak, culminating in this year's premiership certainly proved that.
With Jeremy Cameron, Tom Hawkins and Tyson Stengle, the forward line is elite. The backline is as stingy as they come, conceding just 66 points per game in 2022. And, all of a sudden, the midfield seems to have enormous depth, even with the retirement of former skipper Joel Selwood. This offseason Geelong managed to snag Jack Bowes, Tanner Bruhn, Ollie Henry as well as pick No. 7 in the AFL Draft (which turned out to be Jhye Clark).
We're calling it now, the Cats will feature on the last Saturday in September. Better start making those Grand Final ticket requests now...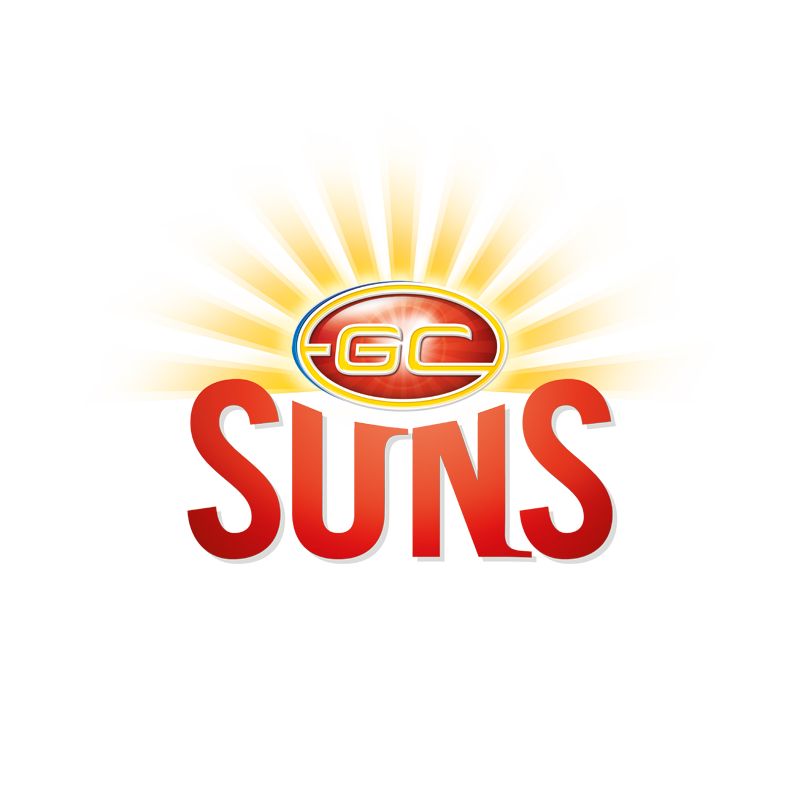 Gold Coast - A healthy Ben King
Horror news came out of St Kilda earlier this month when it was announced Max King would undergo shoulder reconstruction, sidelining him for 16-20 weeks. But up north the Suns will be buoyed by the return of brother Ben, who missed all of 2022 after suffering an ACL injury last pre-season.
The highly-touted forward booted 47 goals in 2021 and at one stage found himself in the All-Australian discussion. He's a commanding presence and was sorely missed this year, despite the valiant efforts of Mabior Chol and Levi Casboult, who combined for 79 majors.
If King can stay healthy, and with a natural rate of improvement, it might just be enough to push Gold Coast over the edge in 2023, allowing them to reach the finals for the first time in club history.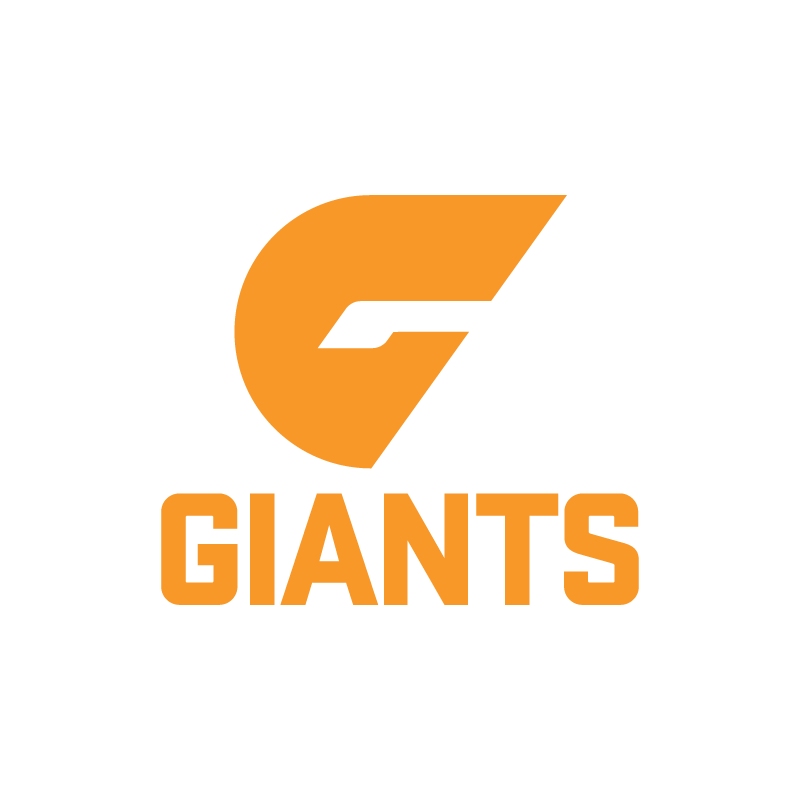 GWS - Can you be gifted relevance?
The 2022 season was nothing short of horrific for the Giants. They won just six games en route to 16th place on the ladder, also known as last if you remove the awful Eagles and Kangaroos. They failed to play a single home game in front of 12,000 fans, and even sacked long-time coach Leon Cameron, following an abysmal opening stretch of the season.
But things got even worse in the off-season with the departure of midfield duo Tim Taranto and Jacob Hopper, as well as other best 22 talents Tanner Bruhn and Bobby Hill.
As a result, expectations are rock bottom for this side, who after reaching the 2019 Grand Final, have drifted out of relevance. All of a sudden, it's the Suns who are the far more exciting of the two expansion clubs. You feel the Giants can't afford to be in rebuild mode for too long or else the fanbase could really dry up.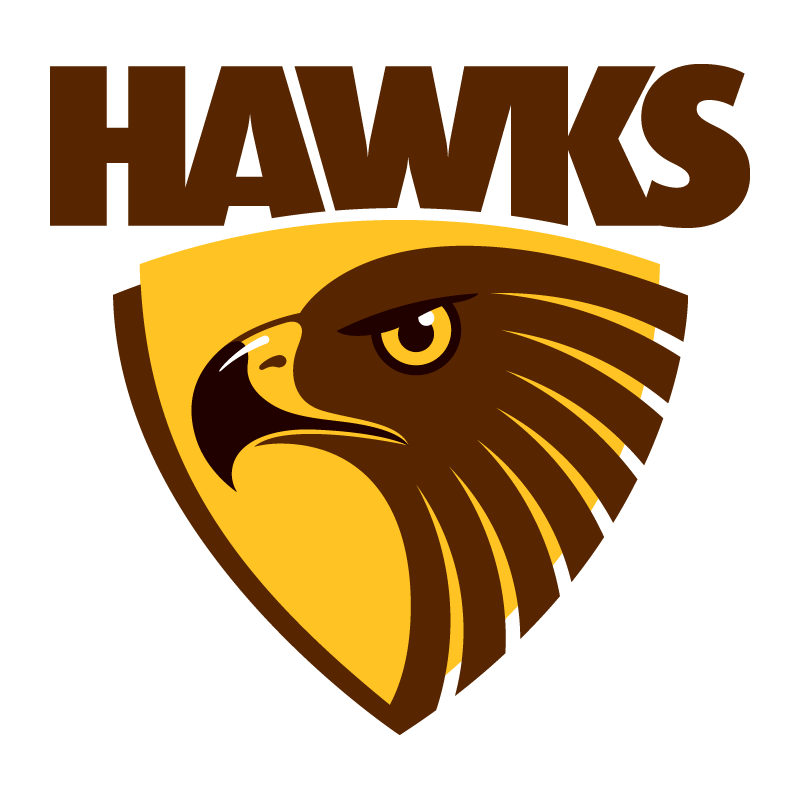 Hawthorn - A blank canvas for James Worpel
James Worpel has been in the AFL system for five years now and it's fair to say he's endured a rollercoaster ride. He shot to prominence in year two, averaging over 26 disposals, 12 contested possessions and six clearances per game. However, his drop off in the three years which have followed has been stark. His numbers have been down across the board and at times has struggled to hold his place in a Hawthorn best 22 which isn't exactly bursting with talent.
Worpel then underwent shoulder surgery in July, missing the final 11 games of the home and away season. The Hawks lost Brownlow Medallist Tom Mitchell and Jaeger O'Meara this off-season and are desperate for a midfield heartbeat. Jai Newcombe and Finn Maginness look to be players for the future but Hawks fans would give anything for Worpel to return to his best. Maybe, just maybe, it happens in 2023.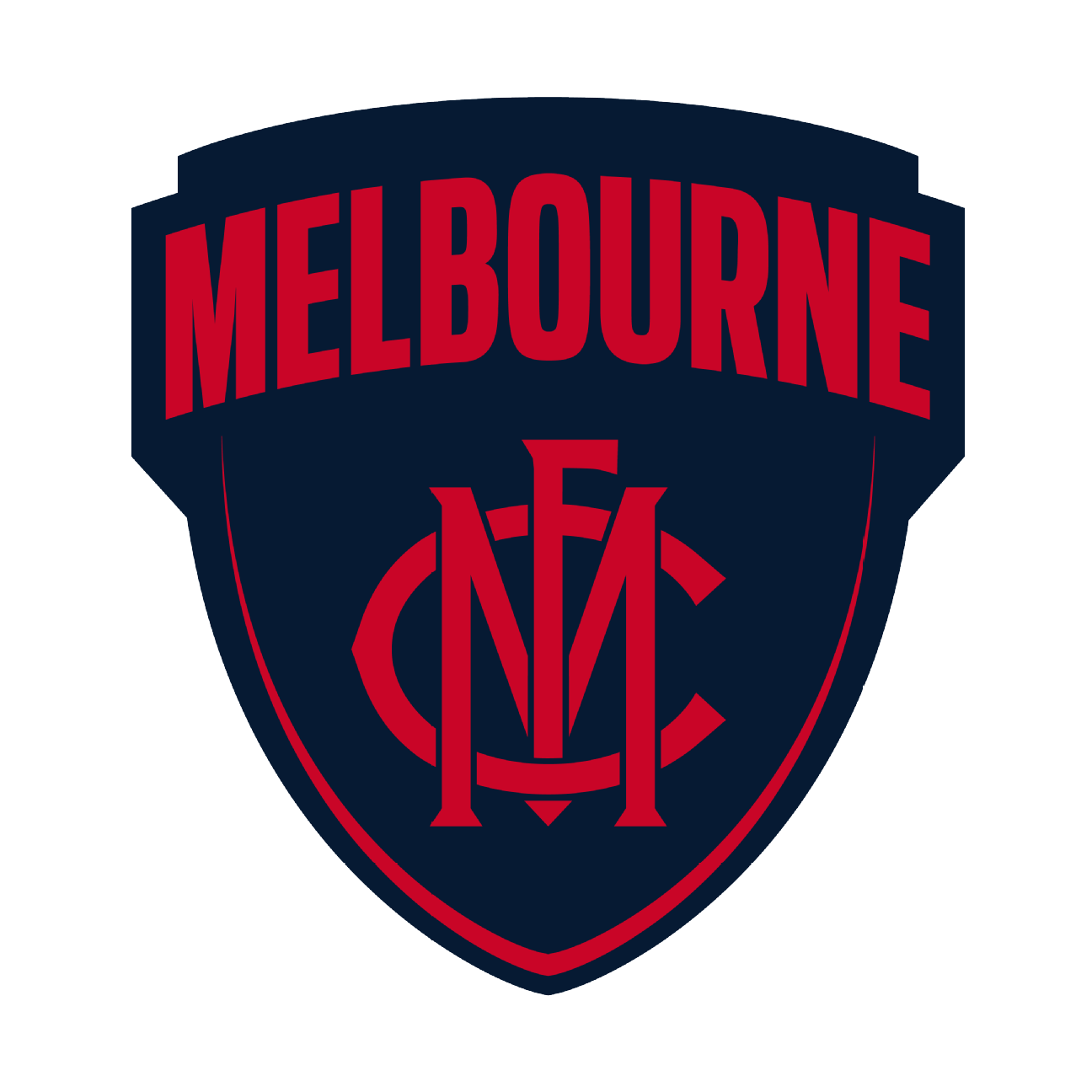 Melbourne - Christian Petracca to take over as head dietitian
Have you seen this man's TikToks? Have you seen how this man has returned to the track? The 2021 Norm Smith medallist looks in excellent condition, and maybe it has something to do with his surprisingly good cooking skills.
His videos are informative and entertaining, his recipes healthy, his knowledge of different cuisines enormous - so why wouldn't Melbourne fans want this man in charge of coming up with meal plans for the entire club? It might be a stretch, but if every player ran out for Round 1 as ripped as Trac, we'd be calling premiership favourites immediately.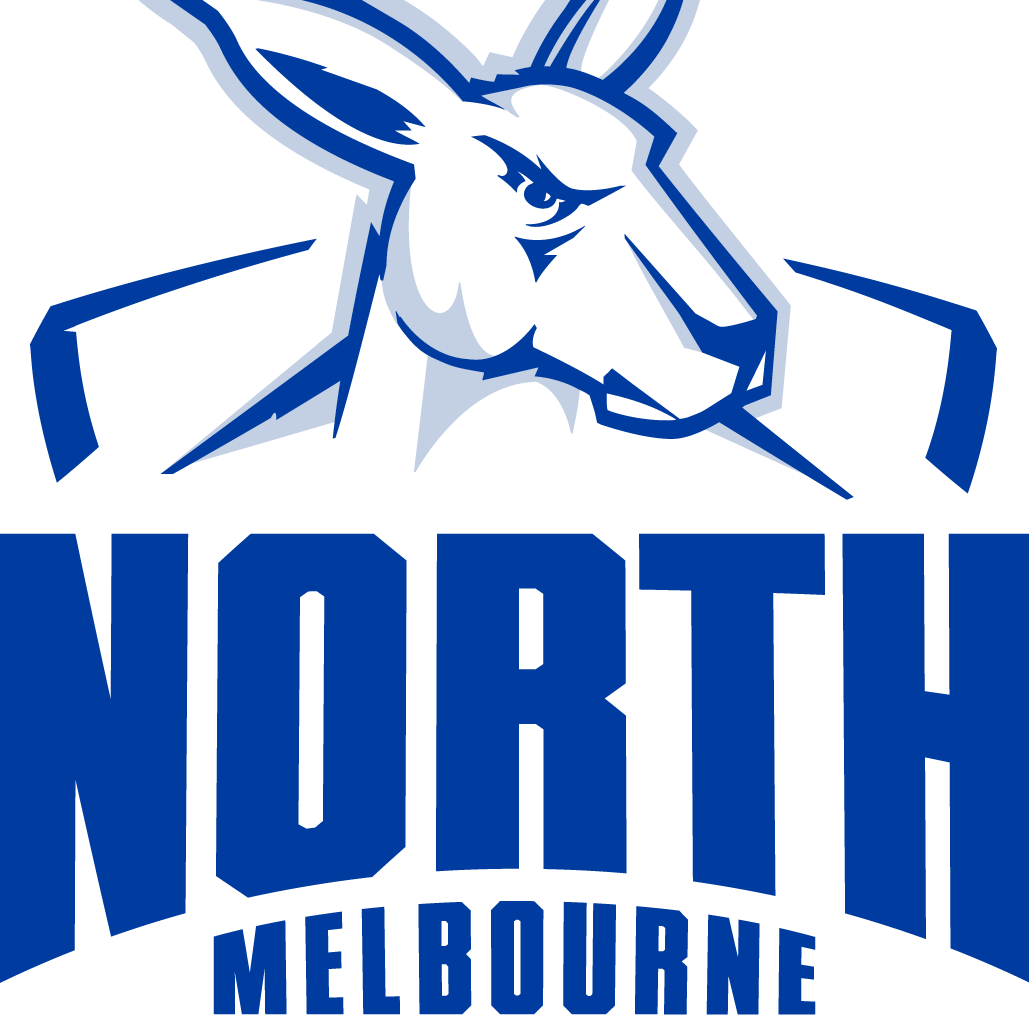 North Melbourne - Excuse rolodex for Alastair Clarkson
When the Kangaroos defeat a very ordinary West Coast team in Round 1, the 'genius' tag will once again be slapped on new coach Alastair Clarkson and expectations for the season will begin to rise from the gutter. You heard it here first.
But when you peel back the curtain you'll realise this North Melbourne team still has plenty of issues and will do well to avoid yet another bottom two finish. What's the main issue, you ask? A lack of talent. We don't care who your coach is, without talent you're not winning games of football.
The Kangaroos won just two games in 2022, conceding a whopping 109 points per outing. They've struggled enormously at the other end of the ground, too, scoring 100 points in only one of their past 50 games. The additions of Griffin Logue and Darcy Tucker, as well as their draftees are positives, but it's going to take a lot more than that to turn this club in the right direction.
Port Adelaide - Whatever Jason Horne-Francis wants
The Power now have the 2021 No. 1 draft pick on their books, and considering what they gave up for him (let's simplify it down to two first-rounders and some change - it was part of a mega-deal after all), keeping him happy at Alberton is a must.
Unable to see out even his rookie contract at North Melbourne, there is pressure on Horne-Francis to perform and, let's face it, assimilate into AFL life after an up-and-down year in which he was the focus of the media spotlight and drew a lot of ire from North Melbourne fans.
He'll be a great player, let's get that straight, but considering how keen he is to get his way -- whether it's dismissing ice bath recovery, flying interstate to visit family without notifying the club, or requesting a trade not one year into an AFL career -- it's clear for now he's difficult to work with. Perhaps, for this year at least, it'll be best if Port Adelaide just placates the young star until he feels comfortable at the level, lest he sees some greener grass elsewhere...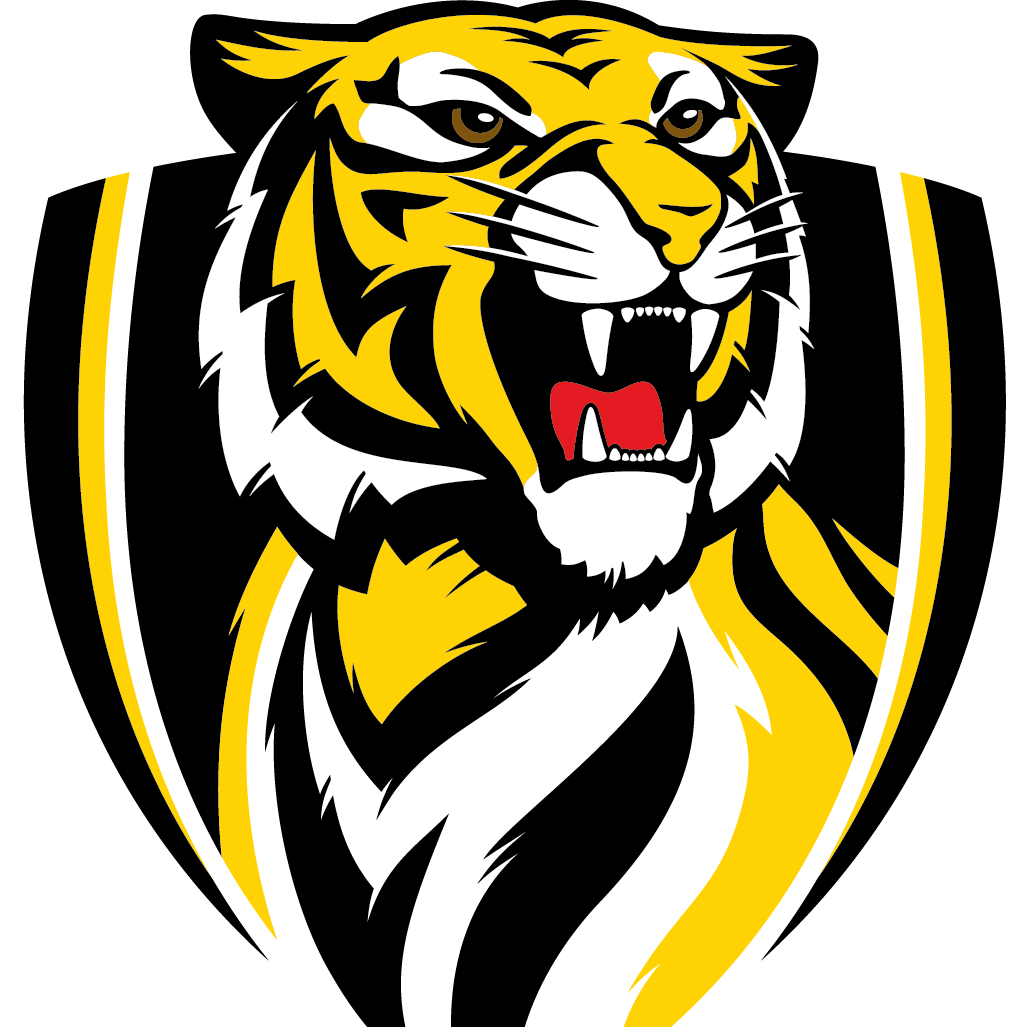 Richmond - A blueprint on how to beat the teams they should
Should we revisit those bizarre three weeks in July, when Richmond -- almost inexplicably -- lost to Gold Coast by two points, North Melbourne by four points, and drew with Fremantle which sent fans into meltdowns and had a finals berth on the brink?
The loss to the Suns was hard to swallow - up by 11 points with two minutes left, the Tigers allowed Gold Coast to charge forward with relative ease, and Noah Anderson booted a goal after the siren to snatch the four points ... a second after-the-siren win for the Suns over the Tigers in the Gold Coast club's short history.
Then the North Melbourne match in which Richmond kicked 11.22 to North Melbourne's 14.8. Enough said. And the bizarre ending against Freo at Marvel Stadium - Noah Cumberland playing on as the siren goes when he would have kicked at goal from just outside 50. Add in the shock loss to the Crows earlier in the year, and it was a season of 'what ifs' for the Tiges.
Win just two of those and Richmond likely finishes above Brisbane and host a final at the MCG instead of going to the Gabba. Win all three and they probably finish as high as fifth. For the sake of the fans' hearts, let's hope they've worked out how to win the close ones.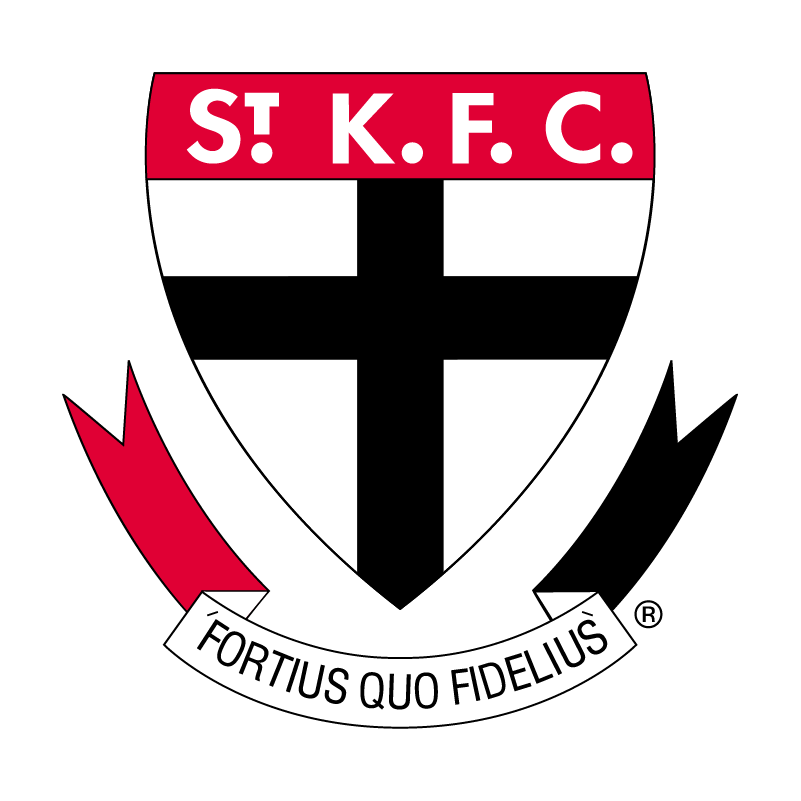 St Kilda - An appointment with a witch doctor
Considering the FIFA World Cup just gone, many of you may be familiar of the story of the curse placed on the Socceroos by a Mozambique witch doctor in 1969, after the Australians failed to pay the 'nyungar' for their services in cursing an opposition side, Rhodesia, in a World Cup qualifier.
The curse gained notoriety after Australia endured a barren three decades whereby they didn't qualify for the World Cup finals between 1974 and 2006, and was only 'broken' after journalist John Safran ventured to Mozambique to have the curse lifted by modern day witch doctors in early 2004.
Since then, Australia has qualified for every World Cup, in 2006, 2010, 2014, 2018, and 2022.
I'm just saying, Saints fans, after the Max King news and decades of heartache including such classic hits as 'the Milne bounce', 'he came up behind him like a librarian', the Scarlett toe poke, and 1997 to name some contemporary examples, maybe one of you needs to take one for the team and book some flights to Mozambique.
Sydney - A neuralyzer from Men in Black
Whichever way you paint it, the 2022 Grand Final spanking at the hands of Geelong was ugly, and if there was a way to quickly remove it from he players' memories, we would encourage the Swans do so.
Sure, players and coaches bang on about how they'll 'learn from it' and 'take some lessons away from' the loss, but let's look at the stats here: Since 1995, Sydney are the 10th team to lose a Grand Final by eight or more goals. Six of those teams missed finals the next year, and of the four that made the eight the following year, none won a game in September (including one team which made the top four - Sydney 2014).
History is stacked against the Swans, and how they respond after such a demoralising loss on our game's biggest stage will be captivating viewing.
West Coast - The best of Oscar Allen
We didn't get to see Allen pull on the boots in 2022 because of a sustained foot injury, and so as bad as West Coast were in 2021, there are already a number of reasons to be more upbeat about the Eagles' prospects in '23.
A prodigious talent who booted 28 goals in 2021, Allen looked primed to assert himself as one of the leagues best young forwards in 2022 before his season was derailed, but following a strong start to his preseason, the 23-year-old carries with him a great deal of intrigue.
If anything, it's a reason for Eagles fans to get up and about especially given the gap left in the forward line by retiring hero Josh Kennedy. The list is old enough, so re-injecting exciting talent may be one of the only bright spots we see this year.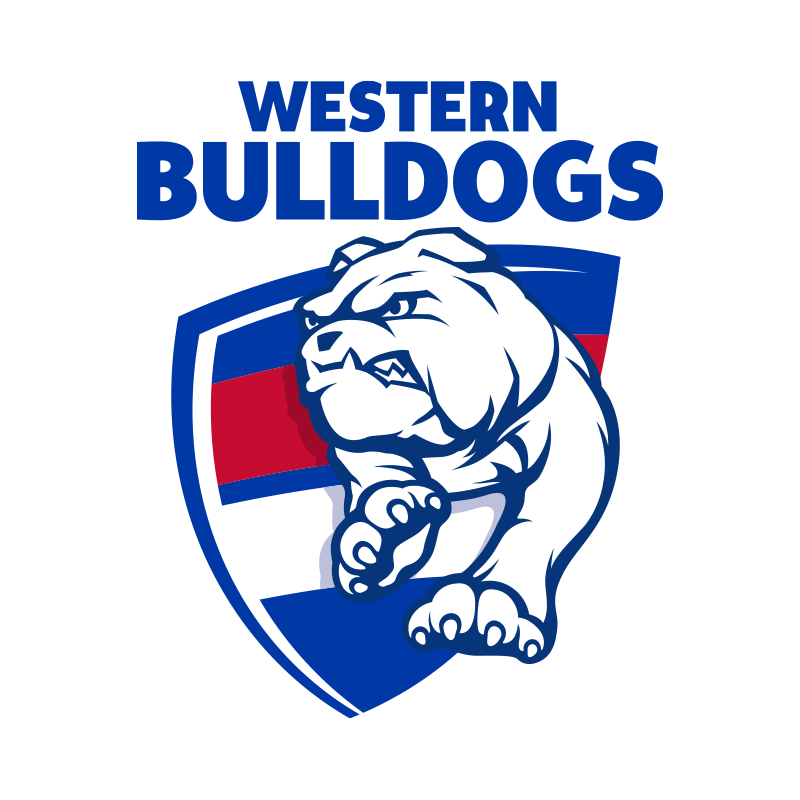 Western Bulldogs - Another one of those revolutions Bevo was on about
Remember at the Bulldogs' season launch in February when Luke Beveridge went on a bizarre tangent linking Marxist icon Che Guevara and his Bulldogs in a speech calling on his players to embark on a revolution to better their runners up finish in 2021?
He went on to say he wanted his side to establish themselves as "a benchmark" in the competition, but a disappointing eighth-placed finish with an elimination final was the end result in 2022.
Their offseason was interesting; they lost Lachie Hunter and Josh Dunkley from an admittedly deep midfield, but gained Rory Lobb as forward line help, and Liam Jones, who, after a season away from the AFL, will be interesting to track in his league return. The more backline assistance the better, and after picking up the draft's best key back in Jedd Busslinger, there may also be opportunities for him in 2023.
With natural improvement to come from the likes of Bailey Smith, Cody Weightman, Jamarra Ugle-Hagan, and Sam Darcy to name a few, the Dogs could be primed to shoot back up the ladder. Let's see what you've got, Bevo.