BALTIMORE -- Orioles pitcher Kevin Gausman has a gift for speaking anecdotally, remembering details as if he was drawing from a mental picture. Which is really great for him, because he may be a witness to history, in his first year in the major leagues.
First of all, Orioles third baseman Manny Machado is chasing Earl Webb's single-season doubles record. He doesn't turn 21 for another five days, but he only needs 29 more after raking his 38th double of the season on "Sunday Night Baseball." And Chris Davis is beyond the midway point of, perhaps, breaking the American League's single-season record for homers, which is still held by Roger Maris; Davis smashed his 31st homer on Sunday.
Somewhere out in the Baltimore bullpen, Gausman watched it all. He is 22 years old with six appearances in the big leagues, and in one of those, he faced Miguel Cabrera, who is on his way to being one of the greatest hitters of all time. However, it was a gesture that Cabrera made during one of his at-bats against Gausman that seems to have stuck with the young pitcher -- a sign of affirmation.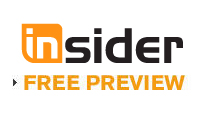 Before this season, Gausman had never thrown a circle changeup. Instead, he only threw a split-fingered change, with the velocity reading about 10-12 miles per hour slower than his fastball. But Gausman soon found that big-league hitters weren't fooled by that pitch. He needed a circle change that would be closer in velocity to his fastball, aiding its deceptiveness.
In the midst of an at-bat against Cabrera on June 2, Gausman threw a fastball down and in with the count 1-1 to make Cabrera move his feet. As Fernando Rodney learned over the weekend, Cabrera can take offense to having fastballs in the area of his head, but he seemed to understand what Gausman was doing, and why: He looked out at the rookie and nodded.
Then Gausman threw him an off-speed pitch, and Cabrera -- with his extraordinary eye-hand coordination -- managed to foul it off with an emergency hack, and again, he looked out at Gausman and nodded.
The count reached 3-2, and Gausman aimed a fastball at the outside corner, mid-90s paint. Cabrera took it for strike three to end the top half of the sixth inning, and as Gausman walked off the mound, he saw it again --Cabrera giving him a little nod: Nice job, Kid.
Something to remember, forever. Contact with greatness. Or, in this case, no contact.
• Because Gausman is the youngest member of the bullpen, he is expected to carry the bag of baseballs to the pen at the outset of each game. However, during the weekend series against the Yankees, he realized he also forgot to take sunflower seeds. One of the other relievers noticed Mariano Rivera nearby in the Yankees' bullpen. "Why don't you ask Rivera for some seeds?" his teammate said, cajoling.
Gausman knew better than to take that bait. He hopes to have a conversation with the all-time saves leader sometime this summer.
• On Saturday, Gausman was sitting in the bullpen when Chris Davis came up for his first at-bat in the first inning, and he remembers thinking to himself: "What if he hit a ball right at me?"
A second later, Davis crushed a long home run to the back of the Baltimore bullpen -- the ball landed inches away from Gausman.
Moments in time for a rookie pitcher. Moments to remember. And there were more on Sunday Night, when the Orioles closed out a sweep of the Yankees.
From ESPN Stats and Info: Chris Davis hit his 31st homer of the season Sunday, the seventh-most by a player through June and the most since Barry Bonds (39) and Luis Gonzalez (32) in 2001.
Davis is one of baseball's best stories, writes Kevin Cowherd.
It seemed like everybody was in the building at Camden Yards -- including owner Peter Angelos -- and the Orioles responded, writes Eduardo Encina. Brian Roberts was back in the lineup for Baltimore.
The loss dropped the Yankees into fourth place in the AL East.
Alex Rodriguez will have a workout today and then will determine his next course of action. Joe Girardi is staying away from the A-Rod fray, writes Ken Davidoff.
Around the league
• The Pirates waited and waited before winning again, adding to their streak and MLB-best record of 51-30, as Jenn Menendez writes.
• As we all know, the Pirates are looking for their first winning season since 1992. While they're unlikely to continue at this pace and win 102 games, history says they're a lock to get that winning season.
From ESPN Stats and Info: The Pirates won their ninth straight game Sunday, their longest win streak since winning 10 straight in 2004. The win moved the Pirates to a MLB-best 51-30 on the season, tied for their best record through 81 games in more than 40 years. Each of the previous two times the Pirates won 51 games by the halfway point, they made the playoffs.
From Elias: Since MLB went to a 162-game schedule in 1962, 57 teams have been 21 or more games over .500 through 81 games. None of those 57 finished below .500.
But are they a lock for the playoffs? In the Wild Card era (since 1995), three teams (2002 Mariners, 2003 Mariners and 2006 White Sox) missed the playoffs despite being 20 or more games over .500 at the end of June.
A five-day break has been beneficial for Jason Grilli, writes Rob Biertempfel.
• The Indians have tied the Tigers in the AL Central, after their win over the White Sox and the Tigers loss to the Rays. As John Lowe writes, the Tigers have scored in only five of their last 36 innings.
However, it's still really early in this race, as Paul Hoynes writes.
Joe Maddon was upset that the Tigers targeted Ben Zobrist. Maybe it's a good thing these two teams don't face each other again this season, writes Tom Gage. The Rays got the final say, writes Marc Topkin.
We had Cleveland GM Chris Antonetti on the podcast Thursday, and on Friday, Tim Kurkjian and I talked a whole lot about Yasiel Puig.
• The NL West is awesome: five teams within four games of each other, including the hard-charging Dodgers, who got four more hits from Yasiel Puig on Sunday.
From Elias: Puig, who debuted in the majors on June 3, went 4-for-5 with a double and a triple in the Dodgers' 6–1 victory against the Phillies to improve his batting average to .436 (44-for-101). That's the highest average for any player in baseball's modern era (1900 to date) in the calendar month of his major-league debut (minimum: 60 at-bats). Only one other player who debuted in the majors since 1900 collected as many hits during his first calendar month in the big leagues as Puig. That was Joe DiMaggio, who went 48-for-126 (.381) in May 1936.
Moves, deals and decisions
1. White Sox GM Rick Hahn sounds as if he's ready to begin selling, writes Toni Ginnetti.
2. Cliff Lee may be available, but the question for the Red Sox is whether they are willing to pay the price, writes Tim Britton,
3. It would make sense for the Phillies to trade Chase Utley, writes David Murphy. I agree completely. Ruben Amaro indicated that Utley is not untouchable.
The question is going to be whether the Phillies can get anything worthwhile in return, because there doesn't appear to be a high volume of teams that would move aggressively to get him. The Orioles might, depending on whether Brian Roberts can stay healthy, but Ryan Flaherty has played well offensively and defensively of late, and Baltimore and Philadelphia had a tough time agreeing on deals last summer. Even if the Orioles had Roberts and Flaherty, they could still use Utley as a designated hitter.
None of the NL Central contenders need a second baseman, nor do most of the NL West teams. Atlanta wouldn't push for a deal, and neither would Washington. Oakland could be a good landing spot, but the Phillies would presumably have to eat some money to make it happen, which would greatly complicate any deal.
I wrote here in April that the Royals would be the perfect fit, but we don't know whether K.C. would surrender something decent. They are certainly winning enough to be in the conversation, standing 4 1/2 games out of first place.
There's no question about this point: Trading Utley in midseason would allow the Phillies to move on gracefully from his time with the team and give them a chance to play Freddy Galvis daily.
4. Larry Beinfest isn't talking about any Ricky Nolasco deal. But it's coming, soon, and the Dodgers have been right in the middle of the talk.
5. The Dodgers designated a reliever for assignment.
Dings and dents
1. The Reds are going to slow down Johnny Cueto's rehab, writes Mark Sheldon.
2. The Nationals are excited to have Bryce Harper back.
3. Lance Berkman's knee continues to be sore.
4. Buster Posey is dealing with some aches, which means Brandon Belt sits.
5. Jarrod Parker may be able to make his next start, writes John Hickey.
Sunday's games
1. The Reds' offense has been dormant.
2. It was a little rocky, but Kevin Gregg got the job done.
NL East
• Zack Wheeler had a tough day.
• The Mets backup catcher pitched in.
• The Nationals got to the midway point with a bang, as Amanda Comak writes.
• I never would've guessed this: The Marlins finished 15-10 in June after winning with a walkoff Sunday. This was the 3,000th home run in club history.
• Freddie Freeman teed up the Braves for a good day, as David O'Brien writes.
NL Central
• Shelby Miller was looking for something in his bullpen session, as Derrick Goold writes.
NL West
• Martin Prado is at the center of the Arizona hand gestures.
• The Giants ended their losing streak.
• From ESPN Stats and Info: Michael Cuddyer singled in his last at-bat in the eighth inning Sunday to extend his hitting streak to 27 games and his on-base streak to 46 games. It was the first time during the hitting streak that Cuddyer extended it in the eighth inning or later.
Longest hit streaks, last five seasons
Dan Uggla, 33 (2011)
Andre Ethier, 30 (2011)
Ryan Zimmerman, 30 (2009)*
Michael Cuddyer, 27 (2013)
David Ortiz, 27 (2012-13)
Ichiro Suzuki, 27 (2009)
* Active streak
AL East
• The Red Sox did something no other American League team has done this season, as Michael Silverman writes. But they continue to have issues at the back end of their bullpen.
• Andy Pettitte takes the mound needing one strikeout to tie White Ford (1,957) for the most in Yankees history.
AL Central
• When we were in the Orioles' clubhouse Sunday, Justin Masterson's name came up, and the question was this: Because his stuff is so nasty, how in the world does anyone get hits against him? His slider is said to be almost indiscernible from his fastball for hitters, because the spin is so tight.
• From ESPN Stats and Info: How Masterson shut out the White Sox:
A) Great slider: He threw a season-high 35 percent sliders. White Sox hitters were 0-for-11 with seven strikeouts against the pitch. The seven slider strikeouts were tied for the second most in his career.
B) Masterson threw a season-high 59 percent of his sliders down in the zone. All seven of his slider strikeouts came in that location.
C) Only one of the 39 sliders Masterson threw was hit out of the infield (a fly out to center).
• Chris Sale was really good, but the other guy was just a little better, as Phil Rogers writes.
• With Jeff Francoeur gone, the Royals are now committed to playing David Lough a lot, and he had a big day Sunday.
AL West
• Oakland beat up on NL Central contenders this week.
• Yu Darvish, after throwing 6 2/3 shutout innings versus the Reds Sunday: "I just wanted to shut up all the people who were talking about my fastball." Darvish threw 68 percent fastballs (two-seam/four-seam/cutters), his highest percentage in a start this season. He threw just 52 percent fastballs over his previous seven starts.
• This was the Darvish of old, writes Evan Grant.
• The Astros are really struggling these days, as Brian Smith writes. From his story:
With rookie righthander Jose Cisnero taking over for Harrell, Kendrick led off the top of the eighth with a single. An Albert Pujols strikeout followed. The lefthanded-hitting Hamilton then drove a 2-2 fastball that was supposed to be fired inside and ended up outside into deep left-center field. Kendrick easily scored.

Then a cutoff throw from rookie shortstop Jake Elmore -- promoted Tuesday from Triple-A Oklahoma City and primarily a second baseman -- reminded the Astros, with their $21 million payroll, what happens when they push a major rebuilding project to the extreme and hope they can make it through a 162-game season without being as bad as they often appear on paper.

Elmore's hurried throw sailed toward the first-base slide of home plate. The ball bounced twice, hit the right side of the backstop, scooted across dirt and grass -- slowly moving in front of the Astros' dugout -- and spent about six seconds in baseball free fall before catcher Carlos Corporan finally stabbed it with his glove.

"I was like, 'All right. Just make a nice, strong throw.' And then when I went to throw it, I kind of cut it. I got on the side of it, and I knew it," Elmore said.
Other stuff
• Fewer people are investing their hearts and money into baseball cards, writes Mike Tierney.
• Robin Yount is hopeful that his new league will be a help.
• Don Zimmer passed on an All-Star invite from Jim Leyland.
• A Padres pitcher has battled back from cancer, writes Bill Center.
And today will be better than yesterday.