Bud Selig has hoisted a hammer and he's holding it over the rest of Alex Rodriguez's career, and it's shaped in the form of a clause:
B. Conduct Detrimental or Prejudicial to Baseball

Players may be disciplined for just cause for conduct that is materially detrimental or materially prejudicial to the best interests of Baseball including, but not limited to, engaging in conduct in violation of federal, state or local law. The Commissioner and a Club shall not discipline a Player for the same act or conduct under this provision. In cases of this type, a Club may only discipline a Player, or take other adverse action against him, when the Commissioner defers the disciplinary decision to the Club.
As T.J. Quinn reported Wednesday night, Alex Rodriguez's representatives are in negotiations over some sort of a plea bargain. So this might be settled in the days ahead.
But I'd offer this advice to Selig: Keep your eyes on the big picture, and remember what your greatest weapon actually is -- and it's not XII (B) of the collective bargaining agreement listed above.
No, the greatest power in this whole fight is the strong sentiment of the players against the use of performance-enhancing drugs, which has slowly evolved over the past 20 years, with many speaking out loudly now.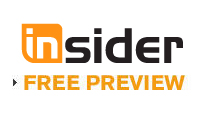 As Major League Baseball dove into the investigation of Biogenesis and Tony Bosch, wielding the threat of litigation and its own massive wallet, players have essentially stood alongside cheering, encouraging the powers that be to do what they need to do to maintain a level playing field. When Ryan Braun was netted and agreed to his suspension last week, many players -- from Max Scherzer to Skip Schumaker to Zack Greinke -- gave him the perp-walk treatment, publicly castigating him, with some players complaining privately that Braun didn't get enough.
Selig rightly claims that MLB has the toughest drug-testing policy in professional sports -- and here's the thing: It can be even better, tougher, if he properly uses all of that anger contained within the players.
Machiavelli would tell him: He should try to use Alex Rodriguez, rather than destroying the last remnants of a baseball career that is already forever tainted.
He could try to do that by using his best-interests powers afforded under the CBA, and he could theoretically flex his commissioner muscles -- and maybe even broaden the central authority -- by giving Rodriguez a lifetime ban. If he does use this clause, Rodriguez does not have access to immediate appeal and would not be able to keep playing while he fought his suspension or ban.
But this might not be the most effective use of Rodriguez's situation because the backlash from the union might be stronger than Selig anticipates. The MLBPA is in a state of transition at the moment, as union chief Michael Weiner fights brain cancer, with new roles being defined and perhaps a new culture. The players don't want to protect cheaters, but, on the other hand, what Weiner has told them time and again, in spring training meetings and in conference calls, is that it is important that players have access to due process.
If Selig uses his best-interest powers and suspends Rodriguez under the CBA rather than the joint drug agreement, he will basically be taking him off the field before he can appeal -- before due process -- and will place himself in a position of being the judge and jury for Rodriguez, leading to a protracted arbitration.
From the players' perspective, that is not ideal due process. The union, whether led by Weiner or somebody else, might decide to fight for that principle, which could lead to a messy labor battle, with new faces at the table.
On the other hand: If Selig works within the confines of the drug-testing agreement, he could reach for the higher ground by using that union anger.
If Selig gives Rodriguez a 100-game suspension or a lifetime ban -- which he could do under the drug-testing agreement if he felt A-Rod's multiple offenses added up to enough to enact the "three strikes and you're out" provision -- Rodriguez would have the option of immediate appeal. And yes, he would remain on the field in the immediate aftermath to continue his rehabilitation, as he went through the due process prescribed under the rules of the drug-testing agreement.
But what this would allow Selig to do is go to the union, with all the evidence against Braun and Rodriguez in hand, and say the following:
Fellas, look: I know you're not happy with Braun's suspension, and damn it, neither am I. We wanted more. We want to go after the cheaters with more ammunition. We want to be more aggressive. We think Alex Rodriguez cheated all of you; we think he lied to all of you; we think he tried to make a mockery of our drug-testing system. He thumbed his nose at it and exploited the loopholes.

Let's close those loopholes. Let's make this better. Let's talk about lifetime bans for egregious second or even first offenders, rather than three-strikes-and-you're-out. Let's eliminate the incentive to cheat: Let's talk about voiding contracts under certain circumstances.

You guys don't like players like Braun and Rodriguez, and neither do we. Let's go after them.
If Selig uses this measured approach, he will put more subtle pressure on the union to act, to put muscle behind those recent words we've heard from so many players. And I think the players will be happy to go along. This is a situation ripe for Selig to exploit because Rodriguez is so unlikable.
But if Selig takes action that players perceive as grandstanding -- like he's taking Rodriguez down without bothering to work within the lines the union has so willingly laid down -- that's when he puts his larger work at risk. He does not want to create a situation in which union lawyers are pointing at his actions and warning the players against MLB's unilateral actions and overreaching, saying: There but for the grace of god go you.
Less is more in this situation, and it could be much, much more, if the commissioner plays this right.
He will win this battle, but he needs to focus on the larger war and how that victory can be achieved.
• Jhonny Peralta is trying not to think about a possible suspension.
• The Feds are focusing on Biogenesis, writes Julie Brown.
Trade stuff
1. Ruben Amaro Jr. is vague about the Phillies' future. It was a quiet deadline for the Phillies.
2. Neal Huntington was slick at the deadline. Hey, the Pirates are in a commanding position at this moment and appear as if they're a near lock to make the playoffs, so there really wasn't any reason for them to be hyperaggressive.
3. Terry Ryan was never offered a major trade worth making.
4. The Twins traded Drew Butera to the Dodgers.
5. Dave Dombrowski got proactive at this year's deadline.
6. The Royals got Justin Maxwell in a deal. I thought this was a really smart, deft deal by K.C. and fully appropriate. The Royals aren't so close to the top of the standings that they should've gone all-in, and, on the other hand, they're not so far away that they should've held a sell-off. Maxwell gives them some depth, at the modest cost of pitching prospect Kyle Smith.
7. The Cardinals couldn't find the right deal, writes Derrick Goold.
Pete Kozma's offensive troubles are going to draw even more attention than they already have because of Yadier Molina's absence. Until now, Kozma was tucked neatly away in the No. 8 spot in the lineup, and his struggles were covered up somewhat by St. Louis's depth.
But now, with Molina out, the Cardinals might have difficulties getting production from their catchers; the bottom three spots in their lineup will be really, really weak.
8. The Reds didn't make a deal before the deadline.
9. The Indians continue to try to look for the right trade.
10. Jeff Samardzija could be blocked on waivers.
11. White Sox GM Rick Hahn is on his game, writes Daryl Van Schouwen. Alex Rios could be traded in August.
12. Red Sox players are in unanimous agreement: The Jake Peavy deal makes the team better. The effect was felt in the clubhouse.
13. I thought the Ian Kennedy deal was wholly appropriate for the Diamondbacks because it felt as if his time with Arizona had run out, just as Justin Upton's did.
Kennedy had gone from finishing fourth in the NL Cy Young race in 2011 and starting the first game of the playoffs to struggling with one of the worst ERAs in the majors. The D-backs were frustrated with him, and there wasn't a lot of confidence that he was going to turn it around.
14. I thought it was a great deal for the Padres because GM Josh Byrnes knows Kennedy from his days with Arizona and Kennedy is healthy and still young and still relatively inexpensive. Maybe the Padres can fix Kennedy, maybe not, but he's well worth the low risk for them.
15. The Astros continue to trade for depth. If they get 50 wins this season, Bo Porter should be a manager of the year candidate; their highest-paid player makes $1.2 million.
16. The Giants made no moves at the deadline, which is completely understandable, given the many tickets they've sold for the rest of the season.
17. The Orioles added some pitching depth.
Dings and dents
1. The Cardinals must avoid overusing Yadier Molina when he comes back, writes Bernie Miklasz.
2. The Pirates lost a catcher for the rest of the season.
Wednesday's games
1. We keep waiting for the Nationals to hit rock bottom. This might be it. They are 11 games behind the Atlanta Braves.
2. The Indians continue to do great work, feasting on their very weak second-half schedule.
3. The Braves' magic number is down to 44, incredibly.
4. The Rangers won with a walk-off, again.
5. This week belongs to the Pirates. They go for the five-game sweep of the Cardinals tonight.
AL East
• The Red Sox moved back into first place.
• Brock Holt is filling in at third base for now.
NL East
• The Nationals aren't to blame for Drew Storen's struggles. Tyler Clippard shared his opinion on Storen's demotion earlier this week.
Other stuff
• Ryan Braun did not fare well in a poll.
And today will be better than yesterday.