Let the Treon Harris sweepstakes begin. It hasn't been long since the announcement that the Florida Gators quarterback will transfer, but a report from Ryan Bartow of 247Sports offers some insight into the list of schools Harris is considering.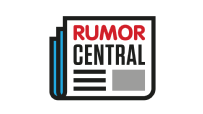 According to Bartow, FBS programs Minnesota, Kansas, SMU and Eastern Michigan -- as well as FCS programs Jacksonville State, Coastal Carolina and Mercer -- have "requested Harris' release so they have the option to make contact."
Per Bartow, "Southern Miss, Texas State and Georgia State have all spoken to Harris' family. Several FCS programs, including Florida A&M, Howard and Hampton have also made contact."
Harris' two-year stint with the Gators was full of many ups and downs. A career that started as a 2014 signing day coup when the former ESPN 300 quarterback flipped his allegiance from rival Florida State at the 11th hour ended with him being transitioned to wide receiver this offseason.
Harris was 4-2 in his true freshman season after taking over the starting job. He lost it after the season opener in 2015, then regained the role thanks to Will Grier's suspension for the final eight games of 2015. Harris went 4-4 as a starter to close out the season, and Florida's offense sputtered down the stretch.