In the wake of Les Miles' dismissal, Louisville coach Bobby Petrino was asked about the LSU job during his weekly press conference on Monday. For what it's worth, the Louisville coach shot down the speculation and reiterated his commitment to the Cardinals.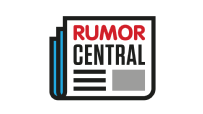 "I'm not interested in going anywhere," Petrino said. "I'm very fortunate to be the head coach at the University of Louisville, very happy about that, very glad I have the support of our athletic director Tom Jurich. We feel like we've got everything going in the right direction. This is the job I want. This is where I'm going to be."
Petrino, however, has already left Louisville once in 2006 after saying "This is where I want to be." What makes this time different from his first stint at Louisville? First and foremost, Louisville is not the same job now as it was in 2003-06, when the Cardinals played in Conference USA and the Big East, notes Tim Sullivan of the Louisville Courier-Journal. Now in the ACC with a legitimate path to the College Football Playoff, Petrino has a better job than he did when he previously coached the Cardinals. Sullivan also notes the debt Petrino owes to Louisville athletic director Tom Jurich, who gave Petrino another chance after the sordid scandal at Arkansas.
If Petrino changes his mind about leaving, would LSU hire him? Unlike Miles, Petrino is an offensive-minded coach. "Based on their ineptitude on offense the past few years, it would just boggle my mind if they didn't go with somebody who was an innovator on offense," notes David Ching in ESPN's roundtable conversation about possible candidates. Chris Low, however, reports that LSU is not high on Petrino. "They're leery about bringing him in there," said Low.
-- John Wilmhoff