The Oregon Ducks released standout wide receiver Darren Carrington last Friday, two weeks after the fifth-year senior's arrest for allegedly driving under the influence of intoxicants. The team had previously suspended Carrington indefinitely following his July 1 arrest.
Carrington graduated in June and has a year of NCAA eligibility remaining, so he's eligible to transfer and play as a graduate student right away.
Are other schools, including those in the same conference, already looking to swoop up the receiver?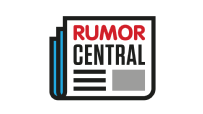 John Canzano of The Oregonian tweeted on Tuesday that "more than one" Pac-12 coach had expressed interest in Carrington and that the former Oregon star had spent the day at Utah.
The Utes put former Eastern Washington offensive coordinator Troy Taylor in charge of their offense in January. Taylor is known to favor a pass-heavy system that could flourish with a player possessing a skill set like Carrington's.
In a statement to The Oregonian, the Carrington family said that Darren is "definitely disappointed" but that "his faith is what keeps him optimistic, with hopes that another school will give him an opportunity to make the next chapter in his life the best one yet; both on and off the field."
Carrington led the Ducks with 606 receiving yards last season and was second in receptions (43). He caught 112 passes for 1,919 yards and 15 touchdowns in three seasons at Oregon.
Carrington has had his share of off-the-field issues. He was suspended for the College Football Playoff National Championship against Ohio State in January 2015, reportedly for failing an NCAA-mandated drug test. Last season, he was accused of shoving a man, causing him to fall and break his arm. Eugene police investigated the incident but ultimately did not charge Carrington.
-- Sarah Scrivens