The Cleveland Indians have issues behind the plate following an injury to Yan Gomes, but there were no immediate plans to pursue an established catcher such as Jonathan Lucroy of the Brewers, reports Paul Hoynes of Cleveland.com.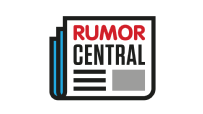 Gomes suffered a separated right shoulder when he fell awkwardly while running to first base in Sunday's 6-1 win over the Twins. He is headed to the disabled list Monday and the Indians will activate Roberto Perez, who was rehabbing at Triple-A Columbus as he recovered from a broken right thumb.
While Gomes may be sidelined for an extended period, the Indians appear comfortable with their internal options. "As of now, they believe Perez is ready to guide one of MLB's top pitching staffs through the rest of the season and, perhaps, into the postseason," writes Hoynes.
The 30-year-old Lucroy has restored his market value this year with a .303/.360/.493 slash line and 12 homers. Making him even more attractive is a club-friendly contract that pays $4 million in 2016 with a $5.25 million club option for 2017.
ESPN's Buster Olney, however, cites rival executives in Monday's MLB Roundup who "have wondered in recent weeks if the Indians would be aggressive and meet the Brewers' high demands for Lucroy."