Arizona signee Terrance Ferguson was recently named the most important incoming freshman on Sean Miller's team next season. The Dallas native is ESPN's No. 2 shooting guard and the No. 11 overall prospect in the 2016 class. Including Ferguson, Arizona welcomes in the No. 3 class this season and is slotted at No. 12 in Eamonn Brennan's Way-Too-Early Top 25. But Jerry Meyer of 247 Sports reports that Ferguson is expected to play professionally overseas instead of enrolling at Arizona, "barring an unexected change of plans."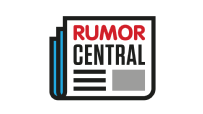 Fran Fraschilla has speculated on Twitter that Ferguson may end up in Australia. He is a projected top-20 pick in the 2017 NBA draft, per NBADraft.net, and could go the overseas route to the NBA previously taken by Emmanuel Mudiay (No. 8 pick by the Denver Nuggets in 2015) and Brandon Jennings (No. 10 pick by the Milwaukee Bucks in 2009). Jennings had also signed to play collegiately for Arizona before deciding to play professionally in Italy, while Mudiay was committed to SMU but took his talents to China.
Bruce Pascoe of the Arizona Daily Star notes that the Ferguson drama could be far from over and his decision may be related to whether or not he is cleared to play by the NCAA. Pascoe reports that Ferguson is expected to enroll at Arizona by June 20 but also has USA Basketball commitments. "NCAA clearinghouse issues often aren't sorted out until late summer, potentially complicating things further," writes Pascoe.