Louisville coach Rick Pitino wasted no time before reaching out to Nebraska graduate transfer Andrew White III, according to a report from Jeff Greer of the Louisville Courier-Journal. On the very next day after White requested a release from Nebraska, Pitino and assistants Kenny Johnson and David Padgett reportedly spoke to him. White will be immediately eligible to play next season.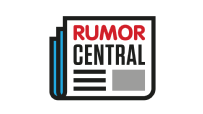 "I am getting the process moving along with them [Louisville]," White told the Courier-Journal in a text message.
White was recruited by Louisville out of high school but enrolled at Kansas, where he logged just 238 minutes over two seasons before transfering to Nebraska. The 6-foot-7 guard averaged 16.6 points and 5.9 rebounds in his junior season for the Cornhuskers. White tested the NBA draft waters this spring before eventually deciding to transfer.
White III would potentially give Rick Pitino his fourth graduate transfer over the past two seasons, writes Greer. The Cardinals' top two scorers last season, Damion Lee and Trey Lewis, arrived at Louisville as graduate transfers. Tony Hicks has already signed on to transfer from Pennsylvania for next season.