Former New York Knicks great and Hall of Famer Patrick Ewing has emerged as a "major" candidate to become the next head coach at Georgetown, according to Jon Rothstein of FanRag Sports.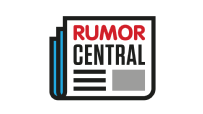 Ewing played his collegiate ball at Georgetown, leading the Hoyas to a national championship in 1984. He has reportedly been interviewed several times by the school.
John Thompson III was recently relieved of his duties after spending the past 13 seasons coaching the team that his dad, John Thompson Jr., helped put on the national map. Thompson III replaced Craig Esherick in 2004, who took over after Thompson Jr.'s 27-year tenure ended after the 1998-99 season.
Sources told Rothstein that Ewing would be Thompson Jr.'s choice to serve as Georgetown's next head coach. He coached Ewing from 1981-85, reaching three Final Fours with the big man on his roster.
Ewing has been rumored to take over an NBA team on several occasions, but has been playing an assistant role for 13 years. He started off on the Washington Wizards' bench in 2002-03, then spent time with the Houston Rockets (2003-06) and Orlando Magic (2007-12) before landing with the Charlotte Hornets, where he's currently the associate head coach.
ESPN's Jeff Goodman described a potential Ewing hire a move that would "keep it in the family."
The Hoyas have missed the NCAA tournament in each of the past two seasons, and haven't been out of the first weekend since 2007 when they made it to the Final Four.
-- Josiah Turner