After previously flirting with the idea of adding Jay Bruce, the Toronto Blue Jays could again have interest in the free-agent outfielder, reports Nick Cafardo of the Boston Globe.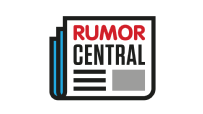 Cafardo notes the Blue Jays pursued a trade for Bruce this past season before the New York Mets dealt the 30-year-old to the Cleveland Indians in August.
Bruce hit .254/.324/.508 with 36 home runs and 101 RBI in 146 total games between the two teams. Bruce, who made $13 million in 2017, added a pair of home runs in the Indians' Division Series loss to the Yankees.
The Indians are believed to be interested in retaining Bruce, but a higher priority may be to re-sign free agent Carlos Santana.
Bruce would be a nice fit in Toronto, where the Jays are looking for a right fielder to replace Jose Bautista. Toronto reportedly was close to acquiring Bruce in a three-way deal in 2016.
- Doug Mittler