The New York Mets and Detroit Tigers have had "preliminary discussions" regarding a trade that would send second baseman Ian Kinsler to Queens, sources tell MLB.com's Jon Morosi.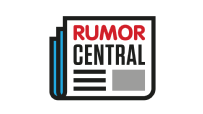 Kinsler slashed .236/.313/.412 with 22 home runs, 52 RBIs and a team-high 14 stolen bases for Detroit last season, posting a career low in batting average. He was named an American League Gold Glove Award finalist, one year after winning the honor for the first time in his career.
The 35-year-old is considered one of the more valuable chips -- if not the most valuable -- for the rebuilding Tigers this winter, but does have a partial no-trade clause. He is drawing interest from multiple clubs, per Morosi, with the Los Angeles Angels rumored to be among them. Some of the teams interested in Kinsler would want the career-long second baseman to move to third base.
Kinsler's $11 million option for 2018 vested automatically because he reached 600 plate appearances in 2017. The four-time All-Star is slated to become a free agent at the end of next season.
-- Alex Tekip