The Minnesota Twins won 28 more games in 2017 than they did the previous season and are eyeing several pitchers this winter as they attempt to continue the upward trend.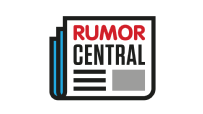 According to Mike Berardino of the St. Paul Pioneer Press, the Twins have talked with the Pittsburgh Pirates and Tampa Bay Rays about their respective right-handers Gerrit Cole and Jake Odorizzi.
Berardino also reports that Minnesota has shown interest in reliever Justin Wilson of the Chicago Cubs, while Darren Wolfson of ESPN 1500 in Minneapolis hears that Brad Hand of the San Diego Padres and Alex Colome of the Rays are each garnering attention from the Twins, too.
As for the starters, Cole finished 12-12 with a 196/55 strikeout-to-walk ratio across 203 innings (33 starts) in 2017. The 27-year-old owns a 3.50 ERA for his five-year career and is under team control through 2019 after making $3.75 million last season. He was an All-Star in 2015.
Odorizzi, 27, finished 2017 with a 10-8 record to go along with 4.14 ERA and 127/61 strikeout-to-walk ratio across 143 1/3 innings (28 starts). He is 40-38 lifetime with a 3.83 ERA during his six year career and is also under team control through 2019 after earning a $4.1 million salary last season.
Minnesota's bullpen finished among the bottom third of baseball in ERA and opponent batting average in 2017, which is likely why the Twins have zeroed in on the relief targets.
Wilson struggled down the stretch with the Cubs after they acquired him at the trade deadline and he was left off Chicago's NLCS roster. Berardino notes that Minnesota made a run at the 30-year-old southpaw two years ago, but that was before the Twins' current front office assumed leadership. Wilson is entering his final season of arbitration and is reportedly expected to command a salary of around $4.3 million.
Hand is coming off a career year in which he registered a 2.16 ERA and struck out 104 batters in 79 1/3 innings. The 27-year-old lefty earned his first All-Star selection in 2017. Colome, a 2016 All-Star, converted 47 of his 53 save chances en route to a 3.24 ERA across 66 2/3 innings last season for Tampa Bay. The 28-year-old right-hander is entering his first year of arbitration.
Minnesota earned the American League's second wild-card spot in 2017, the Twins' first postseason appearance in seven years.
-- Nick Ostiller