The Tampa Bay Rays are expected to be players on the offseason trade market, and the names of starter Jake Odorizzi and closer Alex Colome "have been active in early conversations," reports Marc Topkin of the Tampa Bay Times.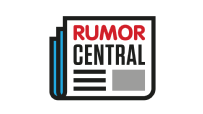 Trade talks are expected to accelerate this week in advance of Friday's non-tender deadline in which teams must make a commitment to signing their arbitration-eligible players. The 27-year-old Odorizzi and the 28-year-old Colome are among a dozen Rays on that list, and Topkin lists them as "two of the most likely to go."
The St. Louis Cardinals reportedly have reached out to the Rays about Colome, who led the majors with 47 saves last season.
The Minnesota Twins are believed to be interested both Odorizzi and Colome.
Odorizzi was 10-8 with a 4.14 ERA and a 1.24 WHIP in 28 starts last season.
-- Doug Mittler